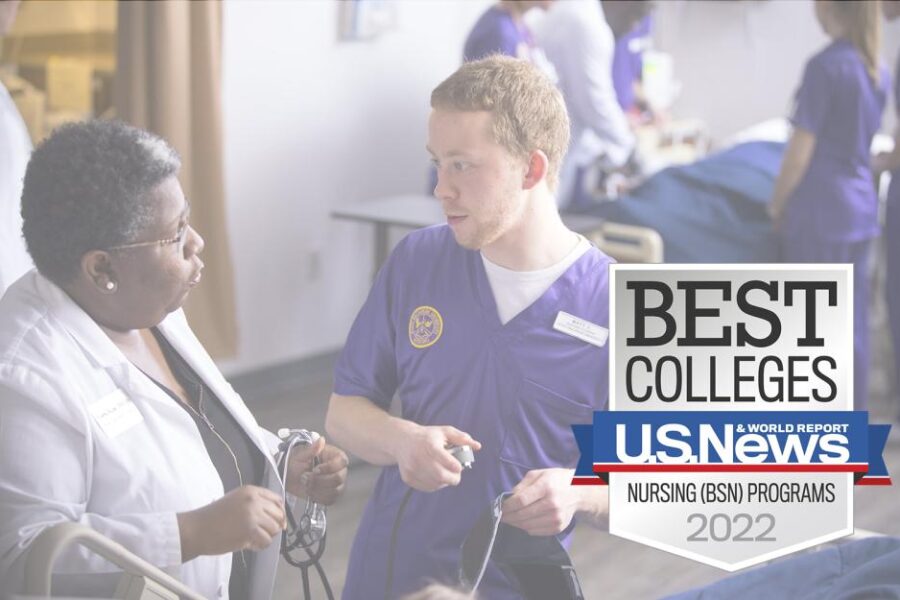 On Sept. 13, 2021, U.S. News & World Report released the 2022 Best Colleges Report, and Olivet Nazarene University received distinguished rankings and recognition in four unique categories – including as a Best Undergraduate Nursing school and a No. 10 ranking in the Best Value School – Regional Universities (Midwest) category. These rankings took into consideration various factors including retention and graduation rates, faculty and financial resources, student excellence and alumni engagement.
For more than 30 years, the rankings and advice from U.S. News have served as a valuable consumer reference. The "Best Colleges" annual report provides nearly 50 different types of numerical rankings and lists to help students narrow their college search. This type of third-party endorsement provides clarity for prospective students as they navigate the college search process.
Olivet's School of Nursing has received accolades and recognition throughout 2021 as a distinguished program in Olivet's College of Professional Studies. Earlier this year, the school announced a 94% first time pass rate for the National Council Licensure Examination (NCLEX) for graduates of the BSN and ABSN programs that the University offers through the School of Nursing. Passing the NCLEX ensures that new nursing professionals are properly equipped to safely practice in the workplace. Additionally, Olivet's online RN-BSN program received recognition this spring from registerednursing.org as the #3 program in the state of Illinois for 2021.
Dr. Tiffany Greer, professor and associate dean of the School of Nursing, said of the success of the BSN and ABSN programs, "Our faculty have worked really hard to make sure our curriculum is aligned to the NCLEX exam as well as bachelor's level practice standards. Our teaching and learning practices are innovative and engaging, and our students are prepared to give competent and compassionate care."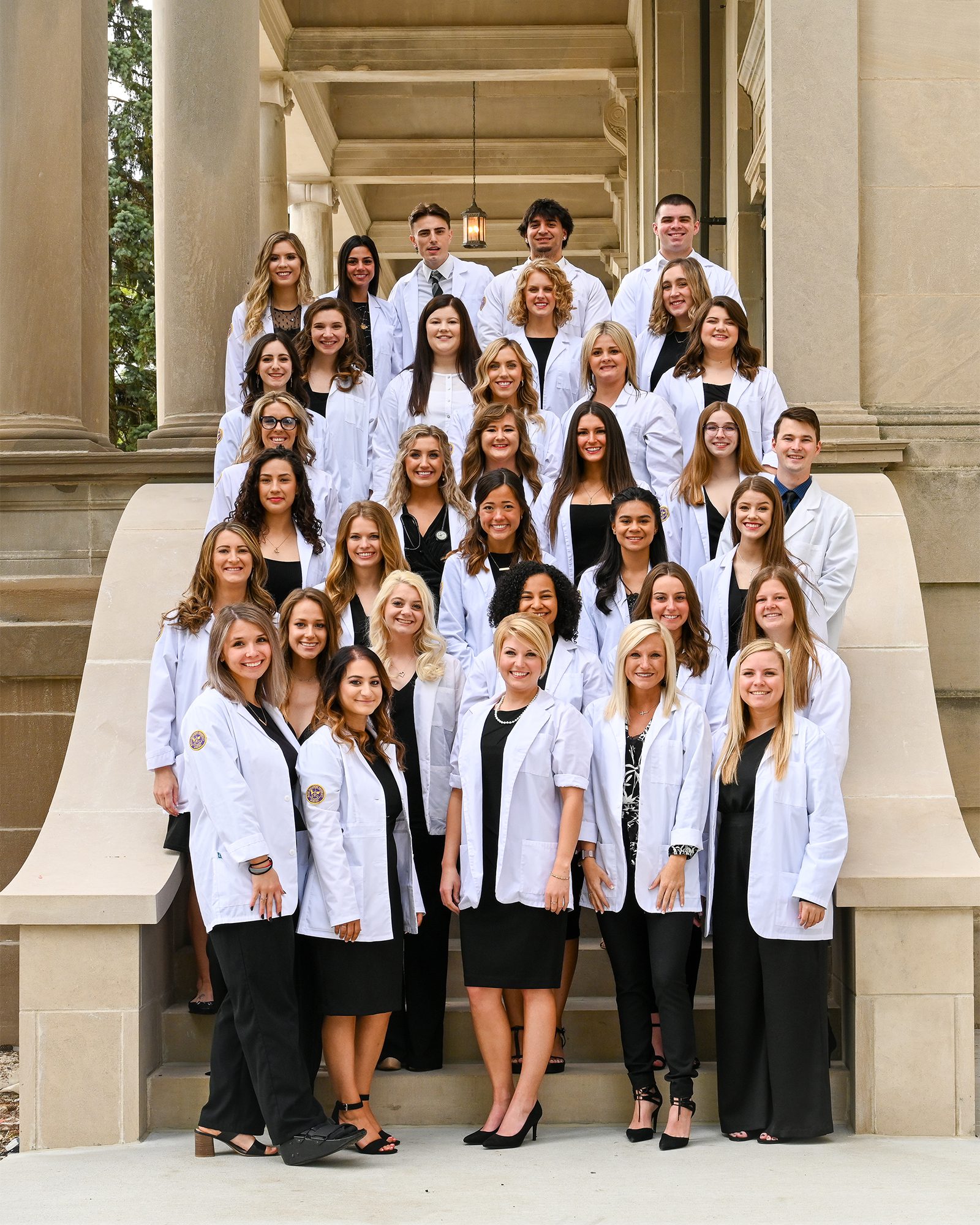 At Olivet, students in the School of Nursing have unique opportunities to gain valuable career insights through the use of the virtual learning center, which provides space for practice, simulation and collaborative learning. Additionally, Olivet offers standalone courses in Gerontology, Transcultural Nursing and Self-Care, all of which give students a greater scope of professional and personal knowledge. The required Capstone course offers 144 hours of one-on-one clinical practice with a nurse preceptor in which students work directly with the nurse, caring for patients and learning more about the transition to their own practice they will experience just months later.
Beyond competitive test scores and career preparation, the School of Nursing provides a comprehensive learning environment in which students are inspired and encouraged outside of the classroom. The Nursing Student Association, made up of officers and representatives from each level of nursing, hosts campus blood drives, provides a "Big Nurse, Little Nurse" mentorship program, and plans social gatherings to increase community within the program. The school also has a chapter of Sigma Theta Tau International, a nursing honor society, and a local chapter of Nurses Christian Fellowship.
Additional programs offered through the School of Nursing include: accelerated BSN (bachelor of science in nursing); RN (registered nurse) to BSN; RN to MSN (master of science in nursing); MSN: Education; MSN: Family Nurse Practitioner (FNP); MSN: Transformational Leadership (TL); and post-master's certificates in Education, FNP and TL. More information about these continuing education and graduate programs can be found here.
Established as an area of study in 1971, this fall the School of Nursing is celebrating 50 years of excellence with a Homecoming Tea and special recognition ceremony during Homecoming & Family Weekend.
For more information about the School of Nursing at Olivet, contact the Office of Admissions at admissions@olivet.edu or 800-648-1463.
Published: 10/1/2021
LB