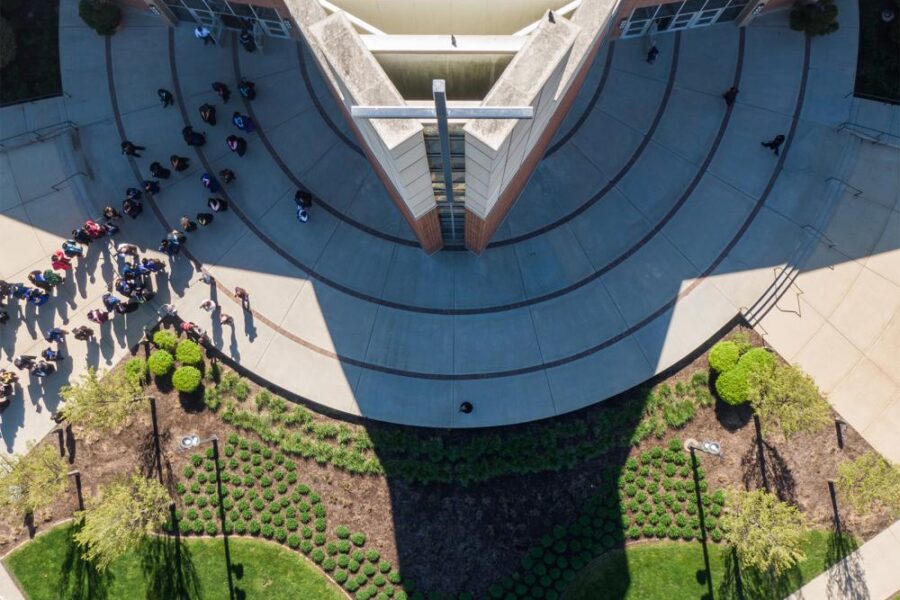 Celebrating the Class of 2022 was top priority at Olivet Nazarene University during the first week of May. After completing their final rounds of presentations, exams, papers and projects, seniors had time to enjoy their last week as college students with a trip to SkyZone, free coffee at Stefari Café, the chance to see a movie together at a local theatre, and a worship evening around a bonfire.
On Friday evening, the Baccalaureate service in Hawkins Centennial Chapel was a time to worship together as a campus community for a final time. Special music was provided by the wind ensemble, Orpheus Choir and School of Music faculty. Sonya Comer, mother of graduate Madi Comer, and Ann Johnson, mother of graduate Nathan Johnson, read passages of scripture.
Two outstanding graduates, Ké'Lynn Brummell and Steve Ringstrand, shared their testimonies of the impact of an Olivet education on their lives. Ké'Lynn majored in communication studies and Steve majored in business.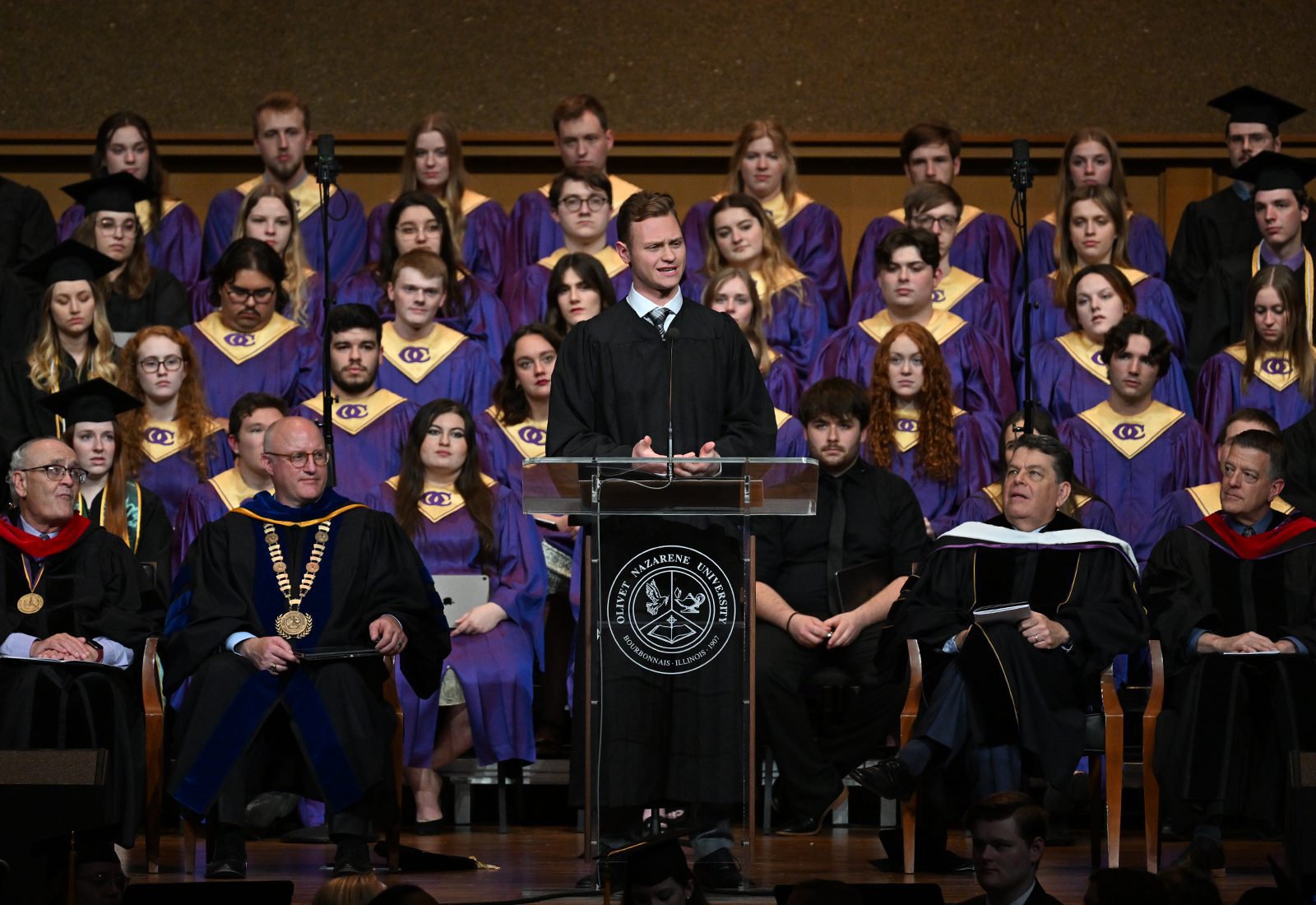 Senior class president, Derek Stark, introduced University President Dr. Gregg A. Chenoweth, who spoke a message of inspiration and encouragement over the graduates – reminding them that their degrees provide credentials for the workplace, but their faith journey is a commissioning.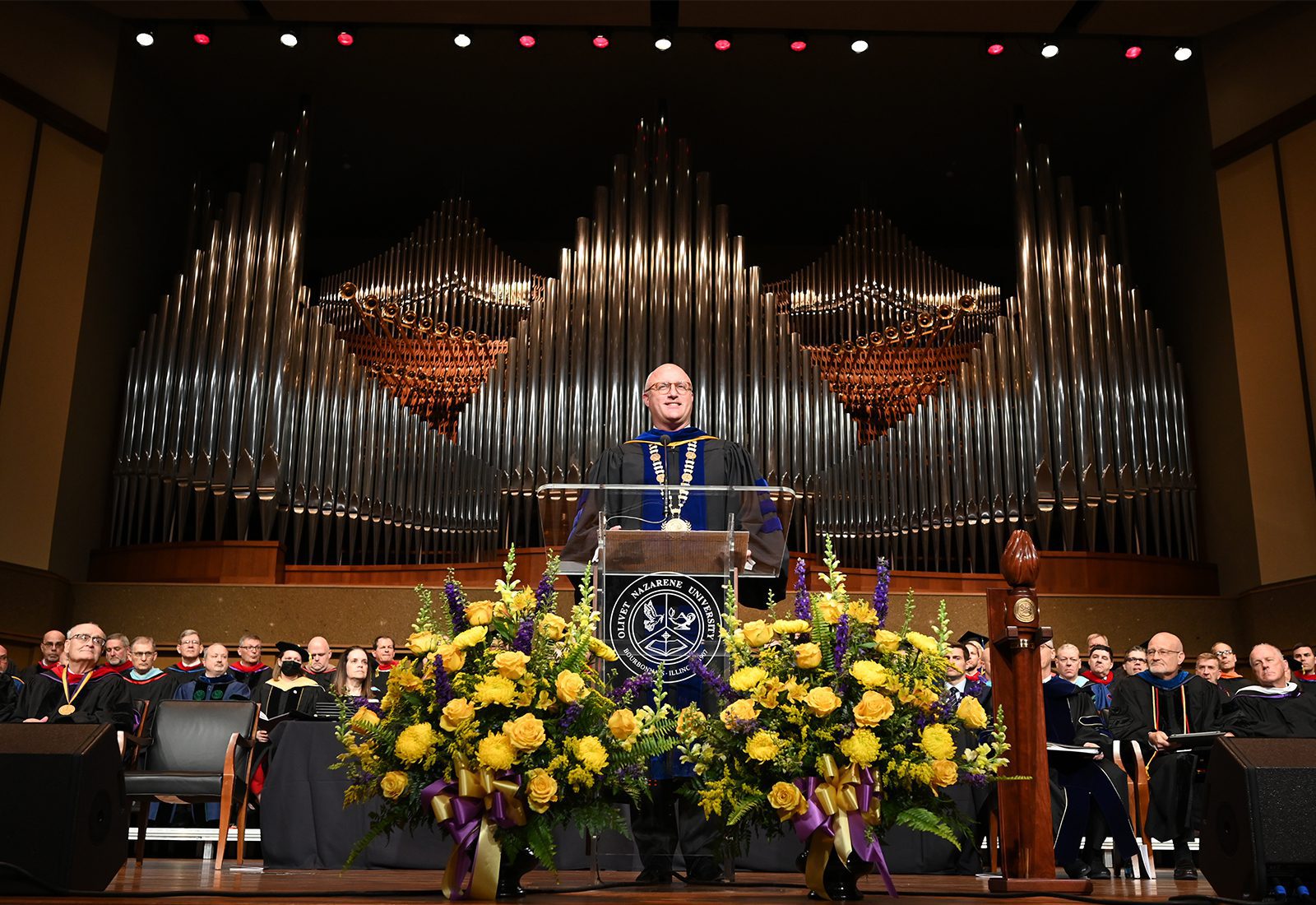 "Credentialing without commissioning is work halfway done. It is like climbing a ladder of success, only to realize years later it was leaning on the wrong building all along. You can succeed at the wrong thing.  Tomorrow, alma mater Olivet credentials you, but tonight we also commission you. … We commission you, so that 15 years from now, when you reach the top of the ladder you're climbing, you'll enjoy the satisfaction of realizing it really was leaning on the right building all along. Your life will show meaning, not just success."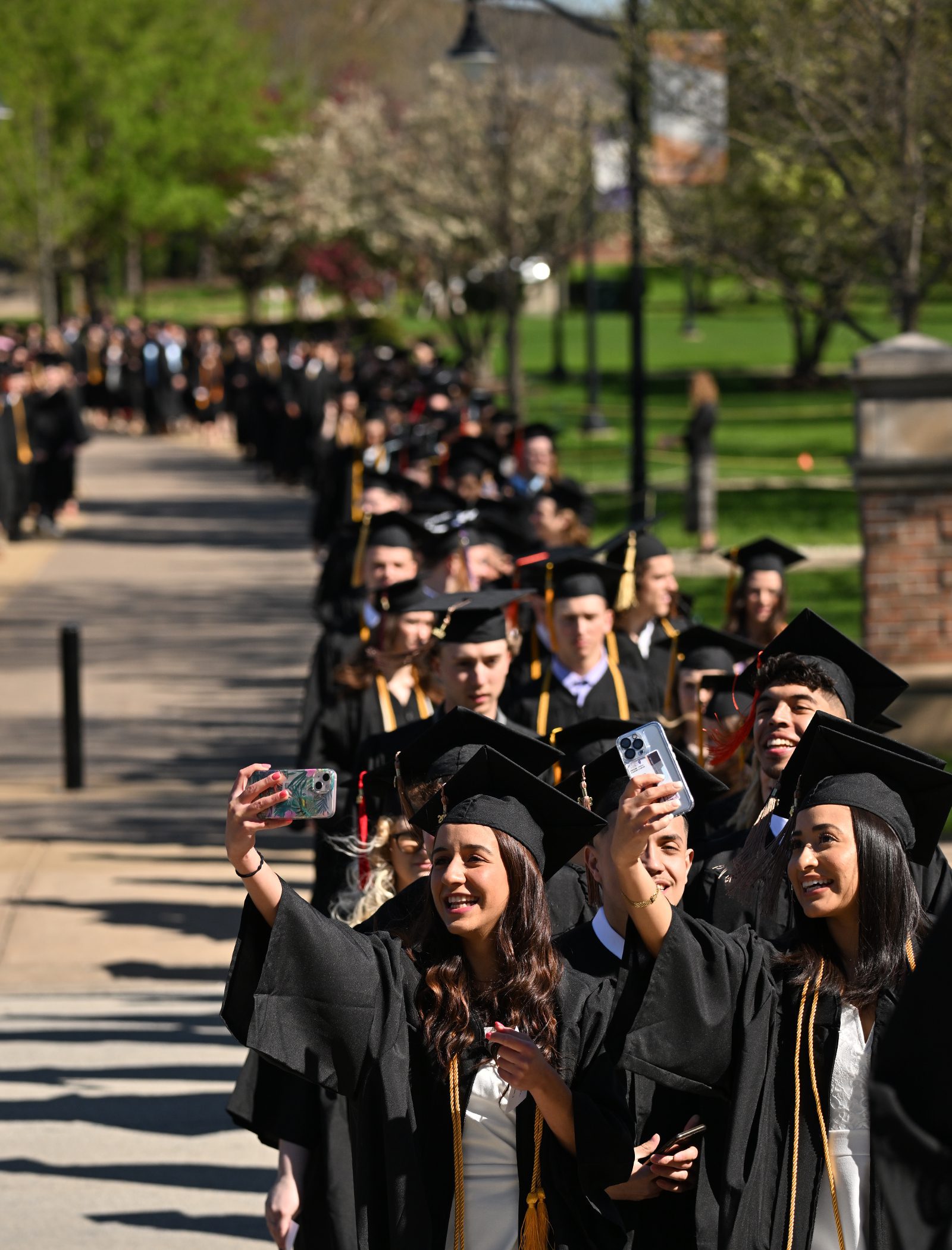 The 109th Commencement Ceremony on Saturday morning marked the academic achievements of this class with the conferral of 585 bachelor's degrees in Hawkins Centennial Chapel.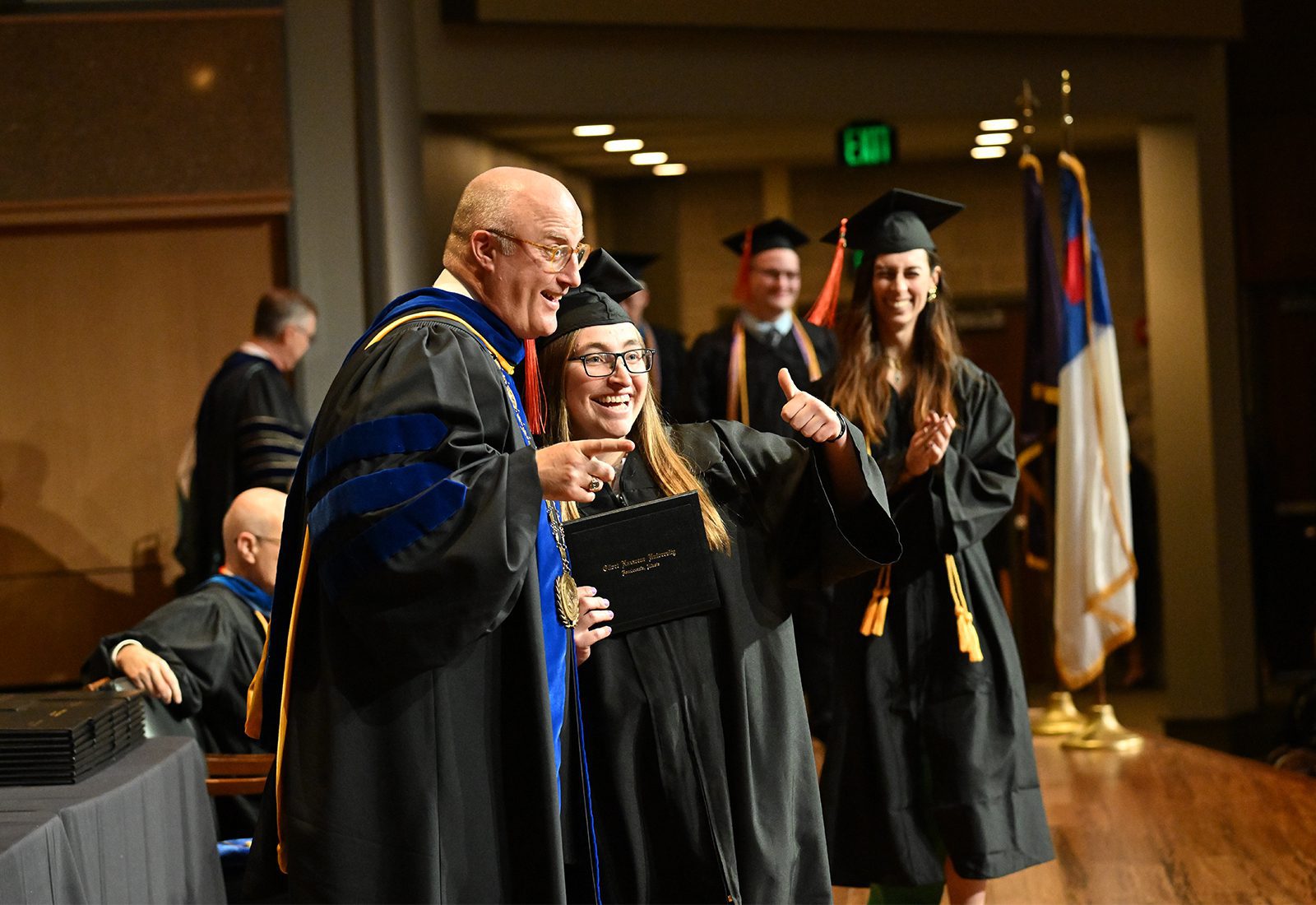 Following the processional of the faculty, the National Anthem was sung by graduate Ashtyn Williams.
Guest speakers included DeAnn Winter, mother of graduate Allison Winter, who gave the invocation; Daniel Wolfe, father of graduates Jaci, Abbey, Alyssa and Joshua Wolfe, who read the scripture, Mathew 6: 19-33; and Dr. Rodney Reed, Deputy Vice-Chancellor of Academic Affairs at Africa Nazarene University who gave the commencement address titled "Break Camp and Advance!" based on Deuteronomy 1:5-8.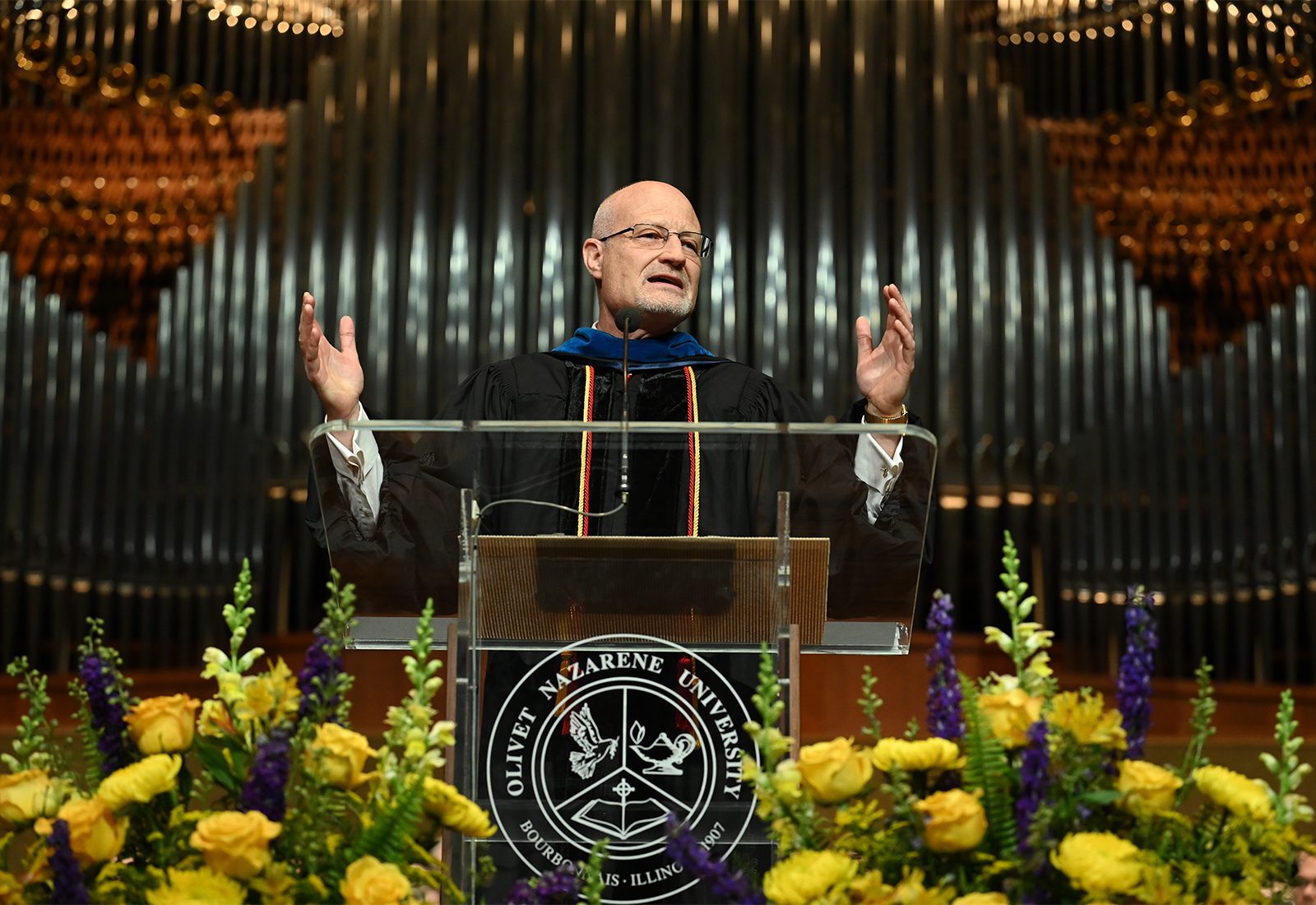 "You may be anxious today about all of your uncertainties. It's easy to imagine the Israelites having some of those same thoughts. Think of the parallels between their Mount Sinai and your Olivet experience. … I pray that your days here at Olivet were marked by spiritual, divine encounters. I pray that this has been a time of spiritual encounter for you. I hope you took advantage of that. … Sinai was never meant to last forever. Graduates, your time at Olivet has simply been a time of preparation. It was not meant to last forever. … For most of you, God is saying today that it's time to break camp and advance. All of this pomp and circumstance is meant to give you the opportunity to detach and to break camp properly. … Right now, it's time to advance. Let me remind you that you are resilient. You survived and you can do this next thing! Don't underestimate your ability to adapt and thrive despite changing circumstances and hardship."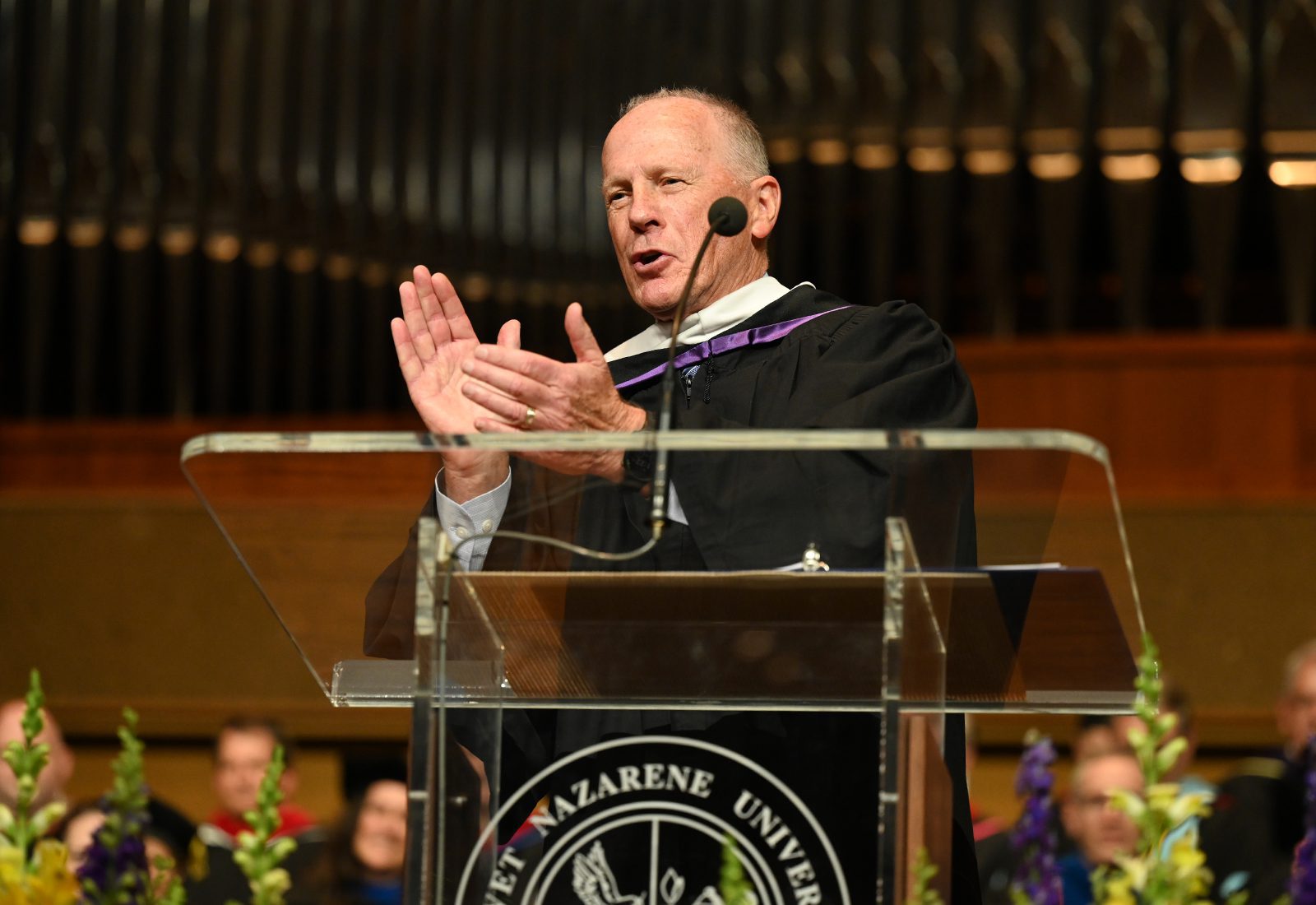 Mick McGraw, representative of the Class of 1972, charged the graduating class to use all they have learned as they embark on a new journey. 
"As you leave the campus, know this: you've been uniquely prepared for this next stage in life," he encourage. "Olivet educates students in ways that most universities do not. … Olivet aims to develop you as a whole person. On this campus you've learned the value of your character, intellectual growth, integrity, humility and success and spiritual foundation. Because Olivet embraces character as well as knowledge, they've been setting the stage for you to gain in wisdom. You will earn this wisdom over a lifetime."
During the ceremony Dr. Woody Webb recognized Rachel Shepard and Joshua Megchelsen as the respective recipients of the Maggie Sloan Crawford and Robert Milner awards for outstanding female and male graduates. Rachel double-majored in history and business administration, and Joshua double-majored in mathematics and data science.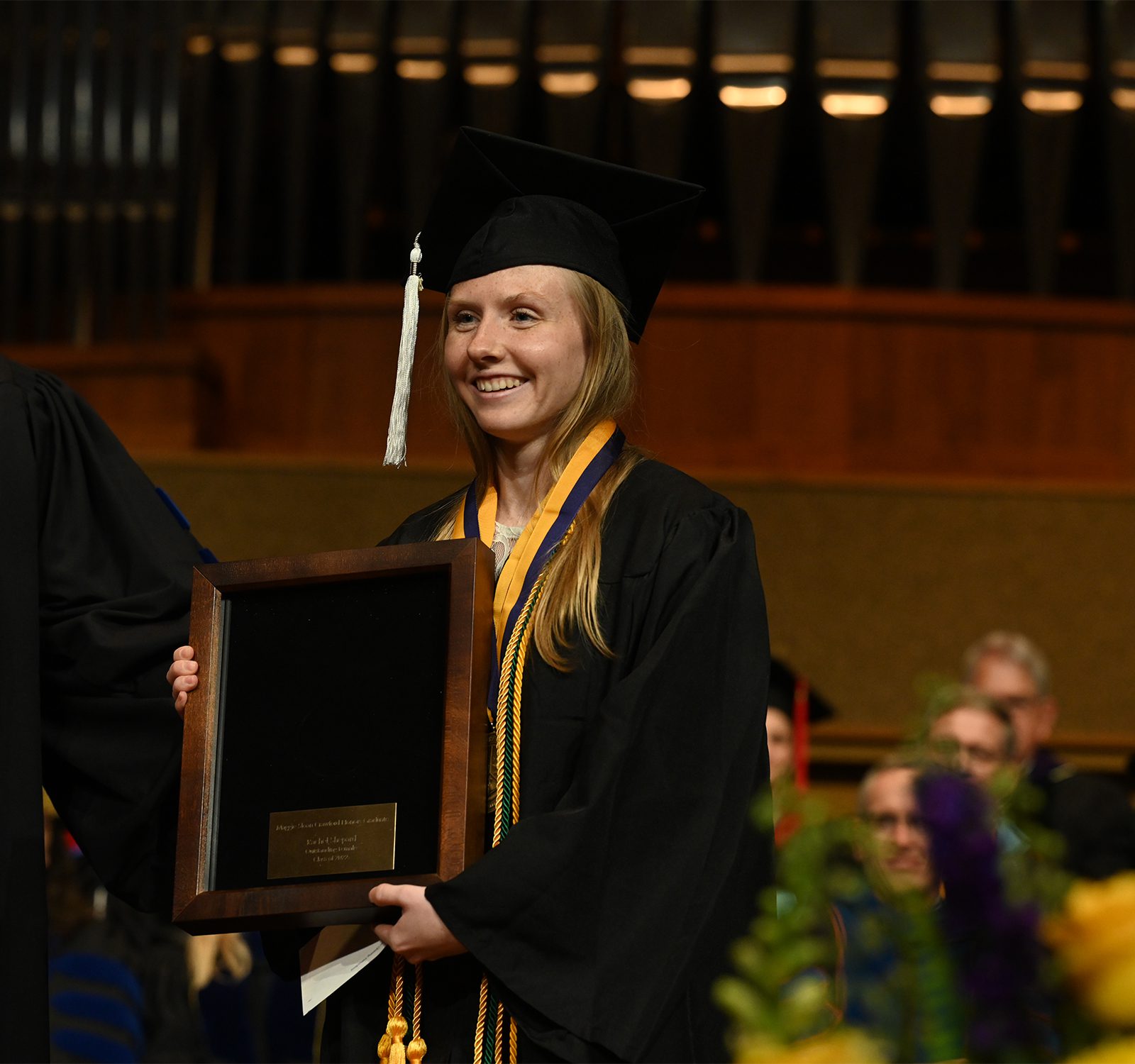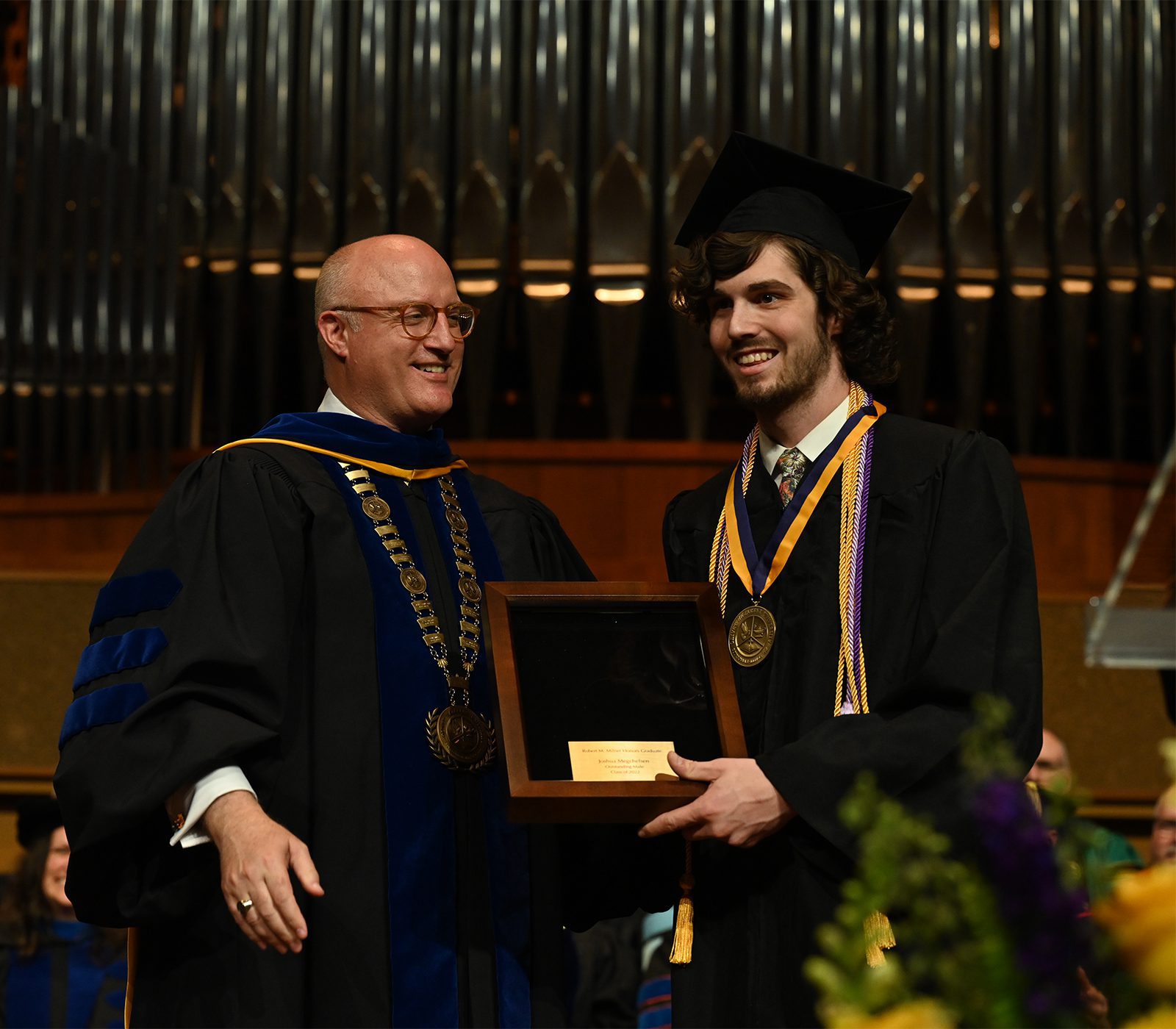 Vice President for Academic Affairs, Dr. Stephen Lowe then presented Dr. Kristy Ingram with the Richard M. Jones Faculty Award for Teaching Excellence and Dr. Steve Case with the Samuel L. Mayhugh Award for Scholarly Excellence.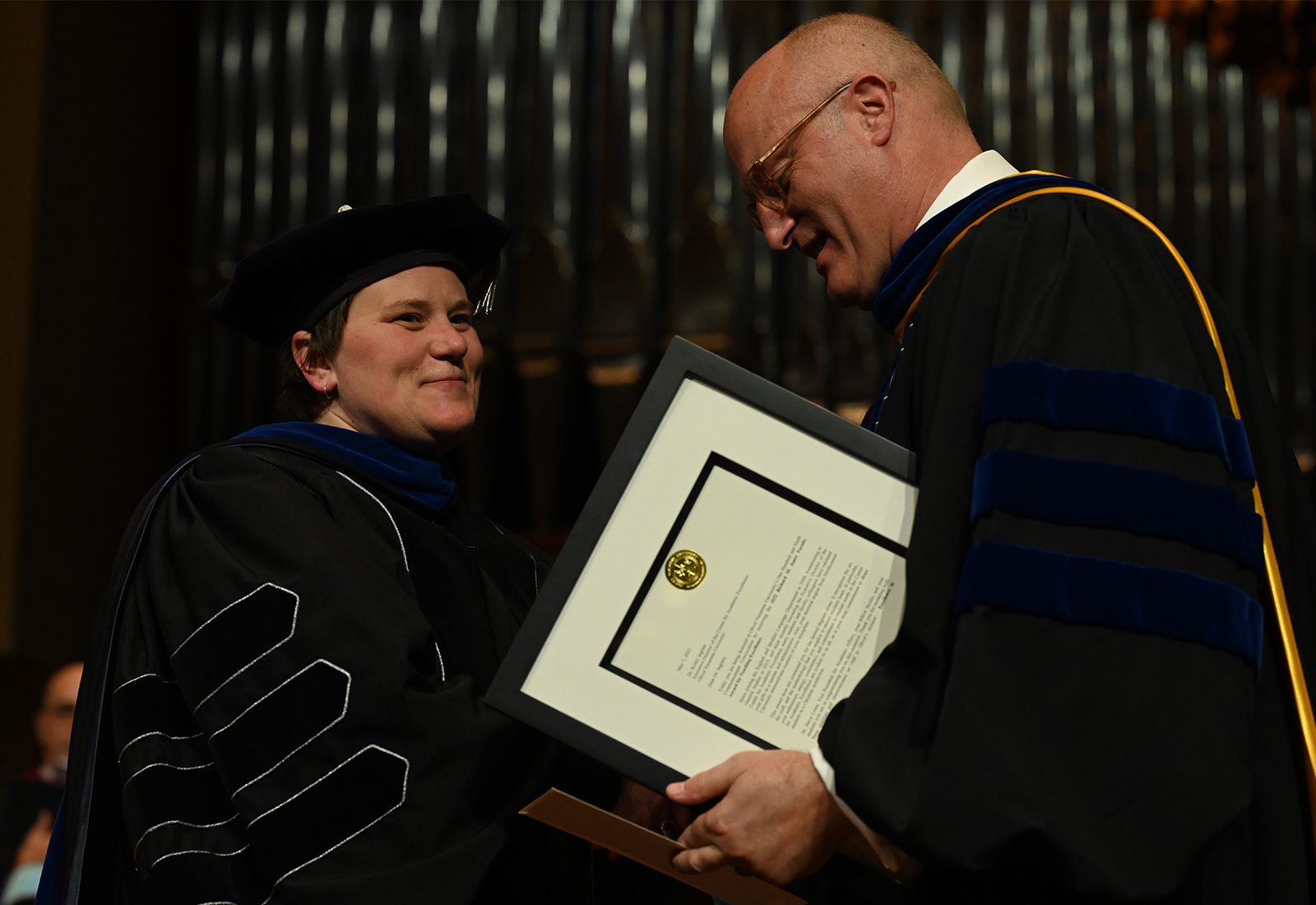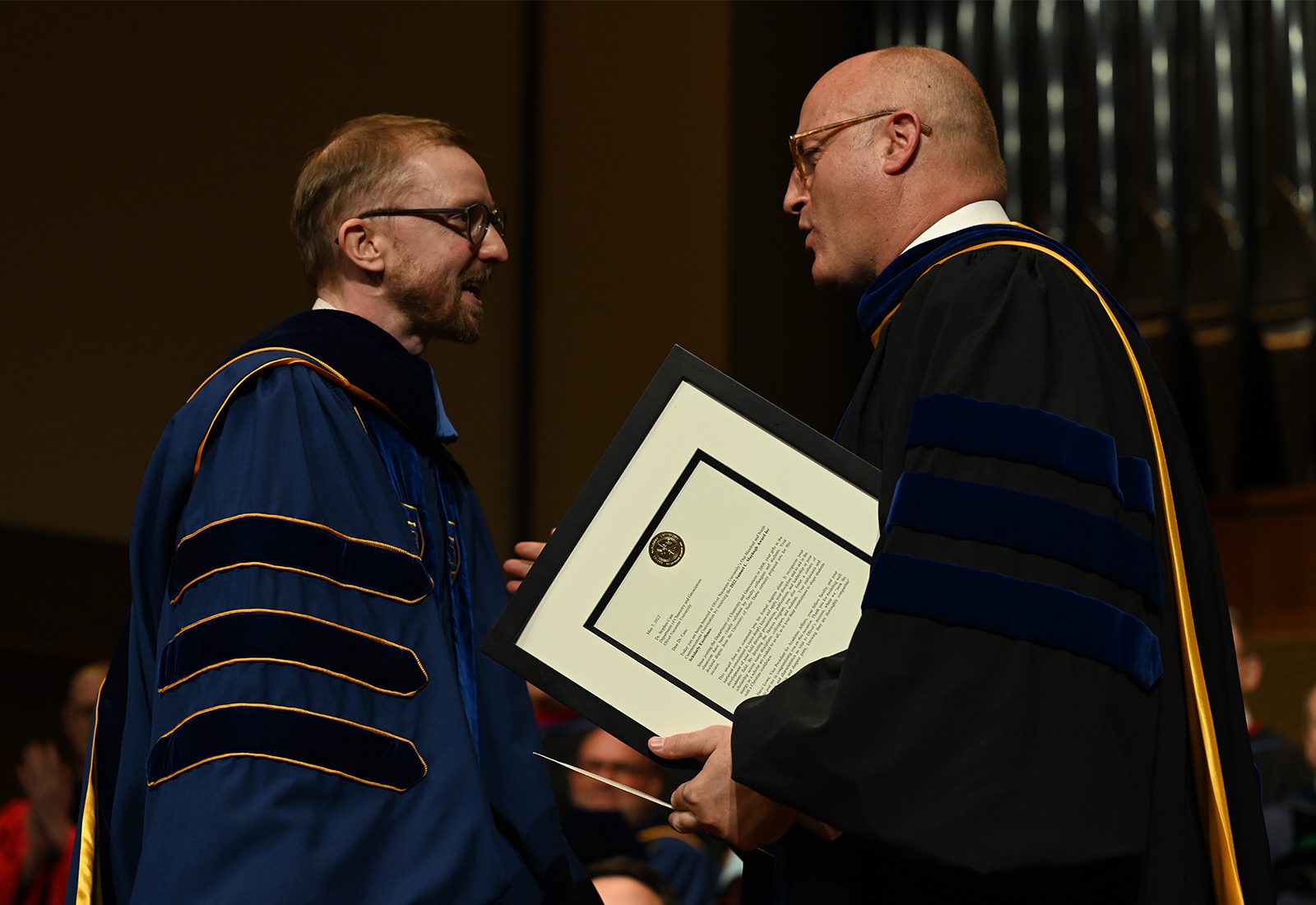 The ceremony concluded with the singing of the Alma Mater, led by Dr. Neal Woodruff, and the benediction given by Dr. Amber Residori.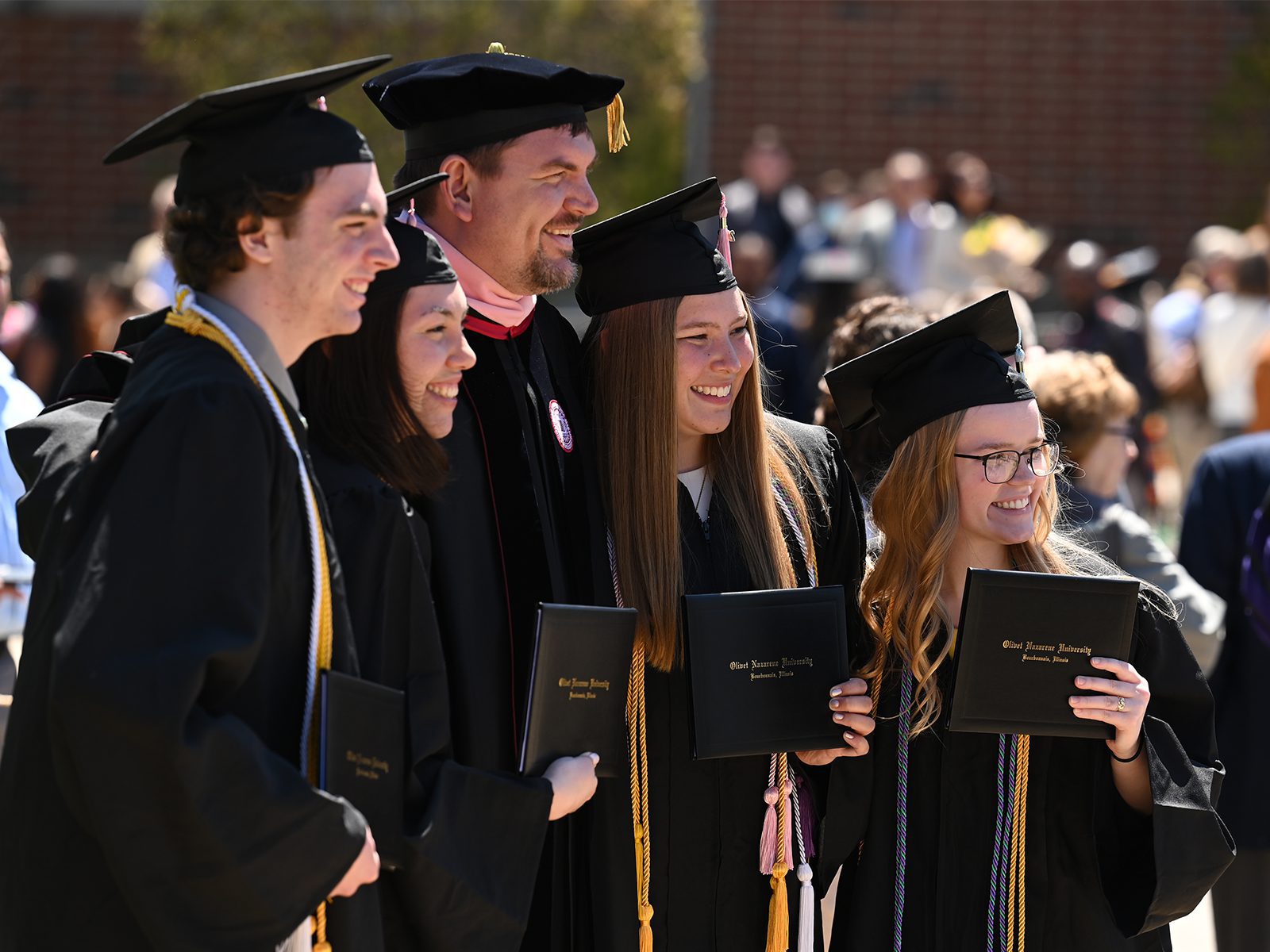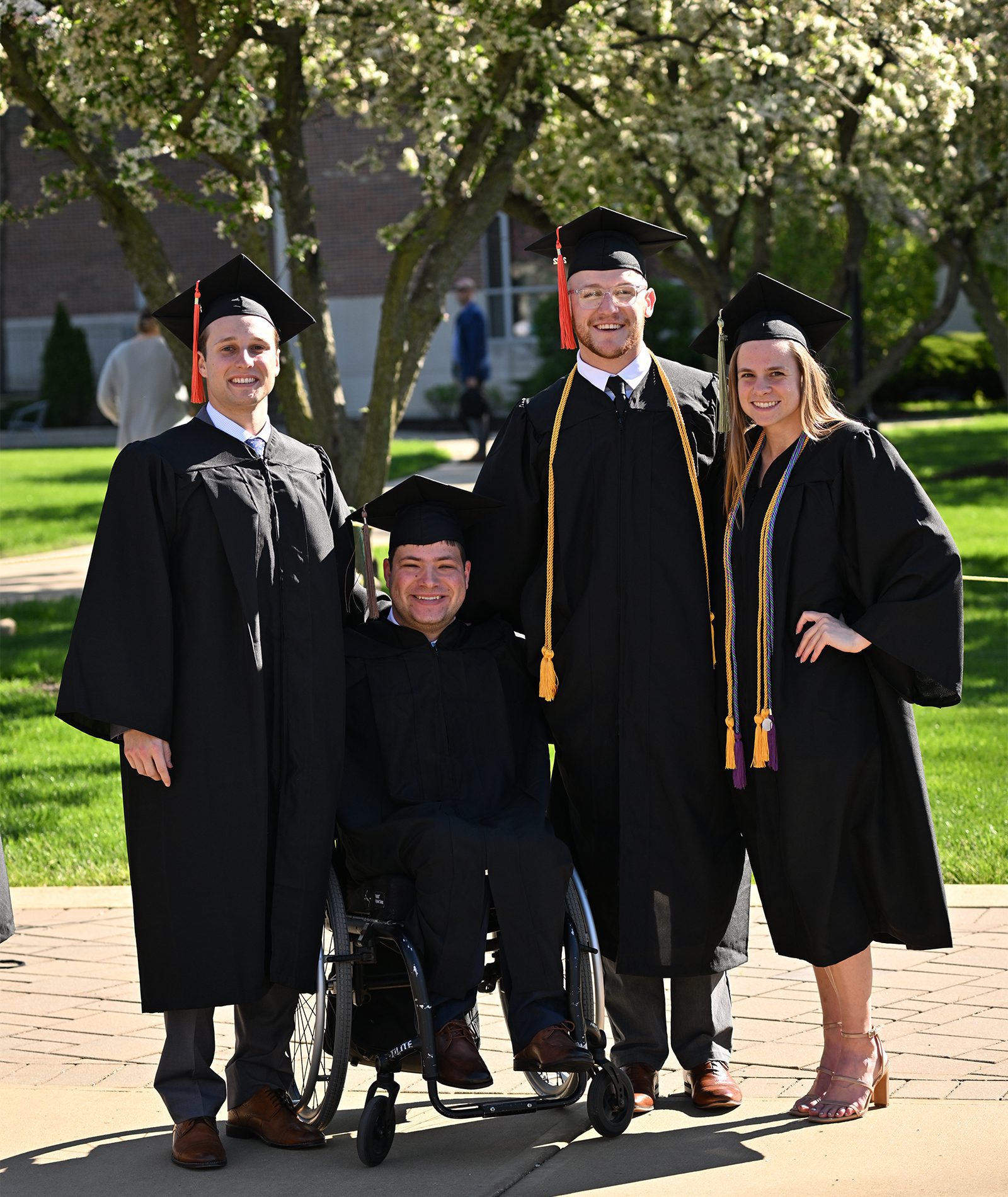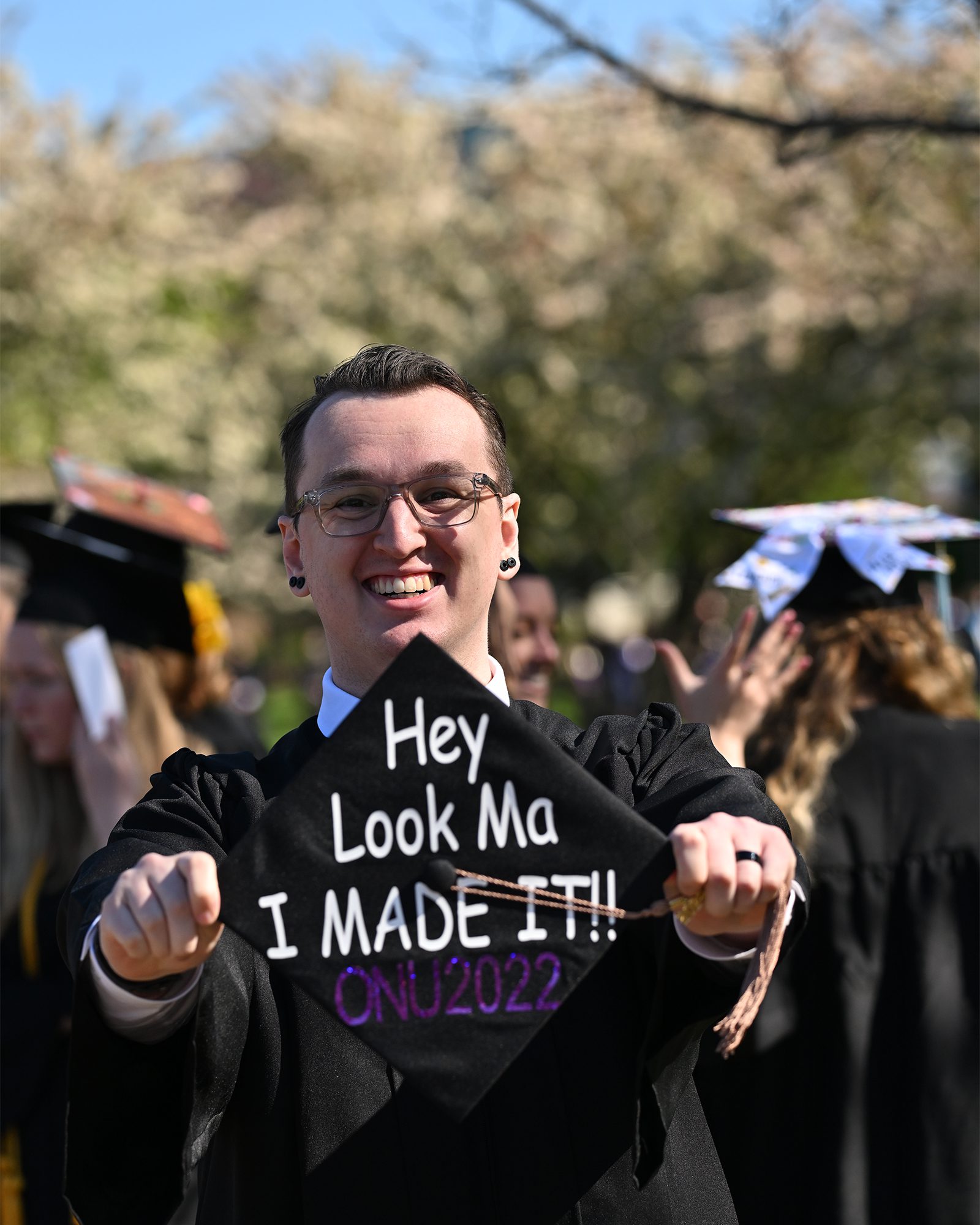 Additional highlights of the 2022 graduation week:
•    Military Commissioning Ceremony for three new U.S. Army Second Lieutenants: Sophia Alexakos (psychology/criminal justice), Quinton Haines (criminal justice), and Kevin Vroman (engineering).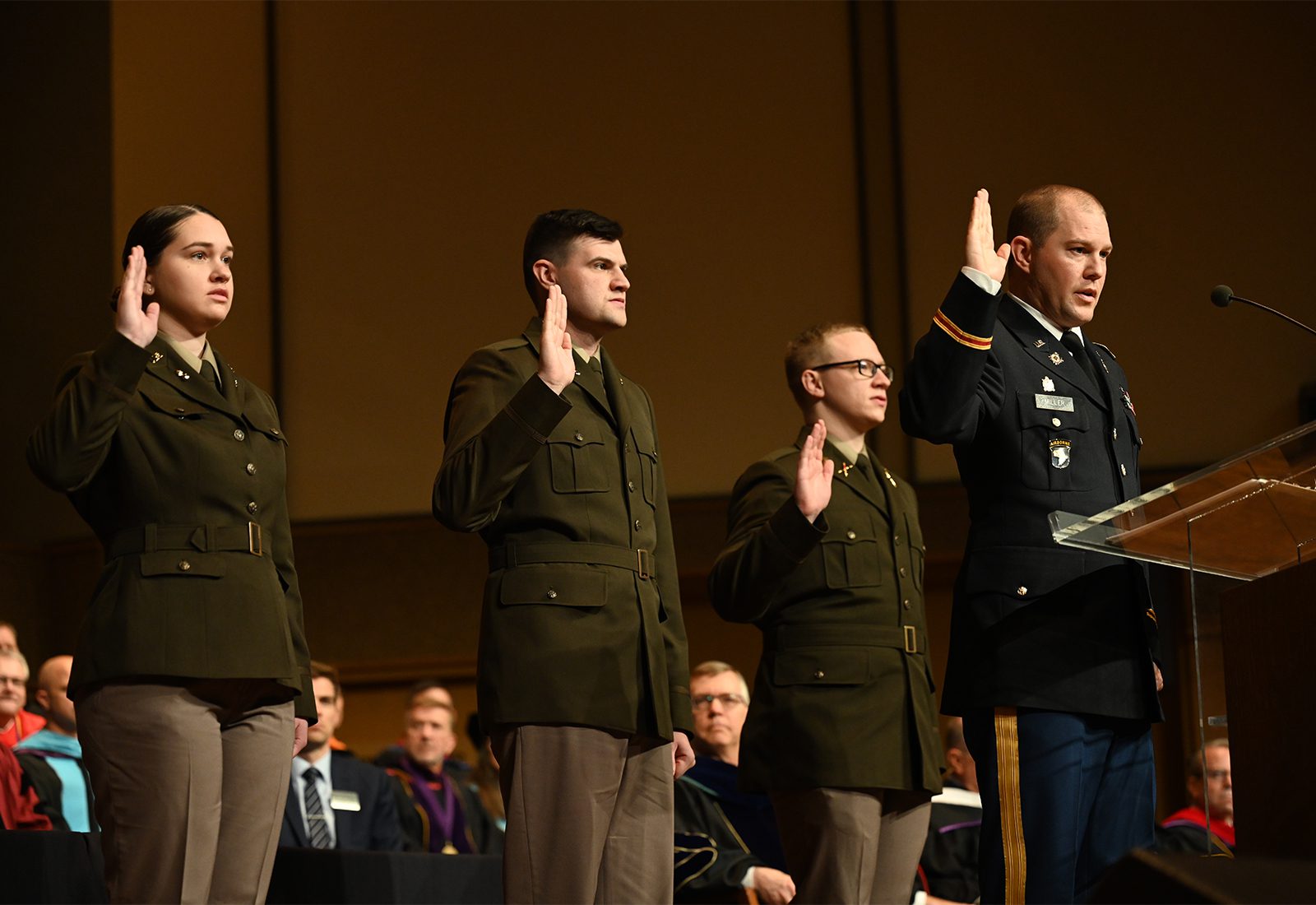 •    Social Work Pinning Ceremony honored the 24 Bachelor of Social Work degree graduates.
•    Senior Pinning Ceremony, which welcomed 39 new nurses into the profession.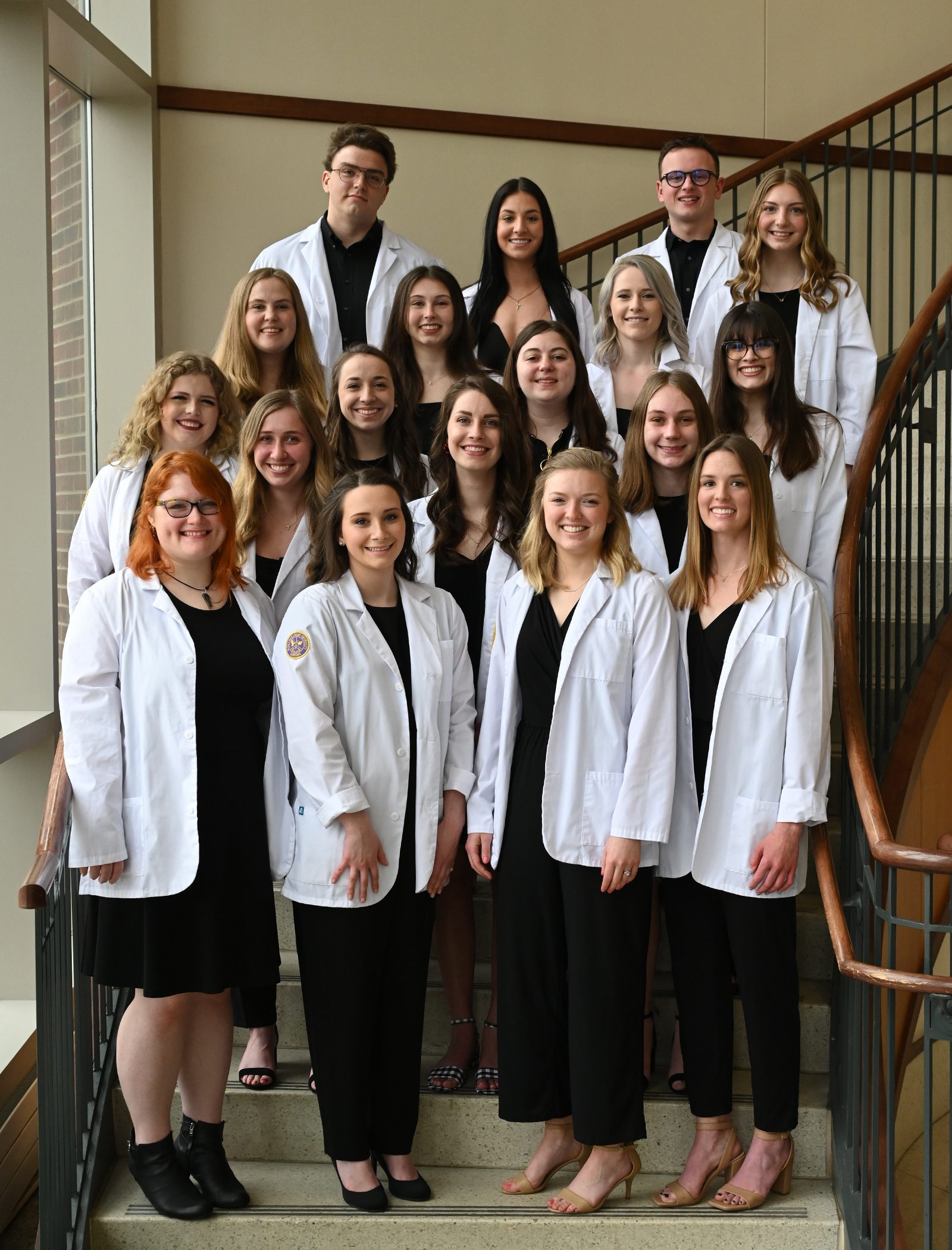 •    Teacher Education Sending Service, celebrated 73 teachers ready for their first year of teaching.
•    Reception honoring the seven Honors Program graduates.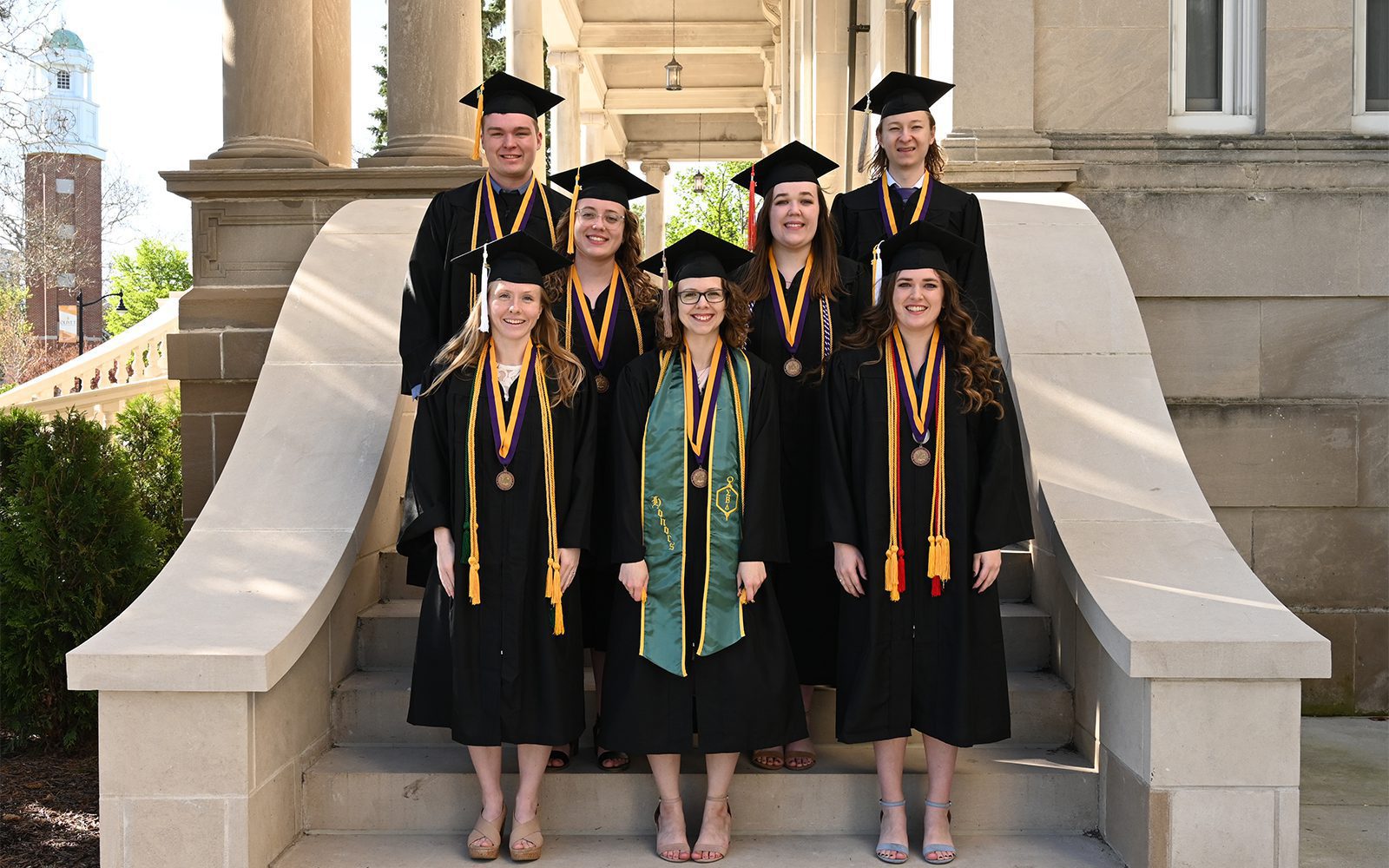 •    Graduate Commencement ceremony, during which 61 adult studies bachelor's degrees, 317 master's degrees and 15 doctoral degrees were conferred, and the Willis Snowbarger Award for Teaching Excellence was presented to Dr. Laurene Hofman.
To learn more about Olivet's undergraduate and graduate degree programs, contact the Office of Admissions at admissions@olivet.edu or 800-648-1463.
Published 5/9/2022
LB