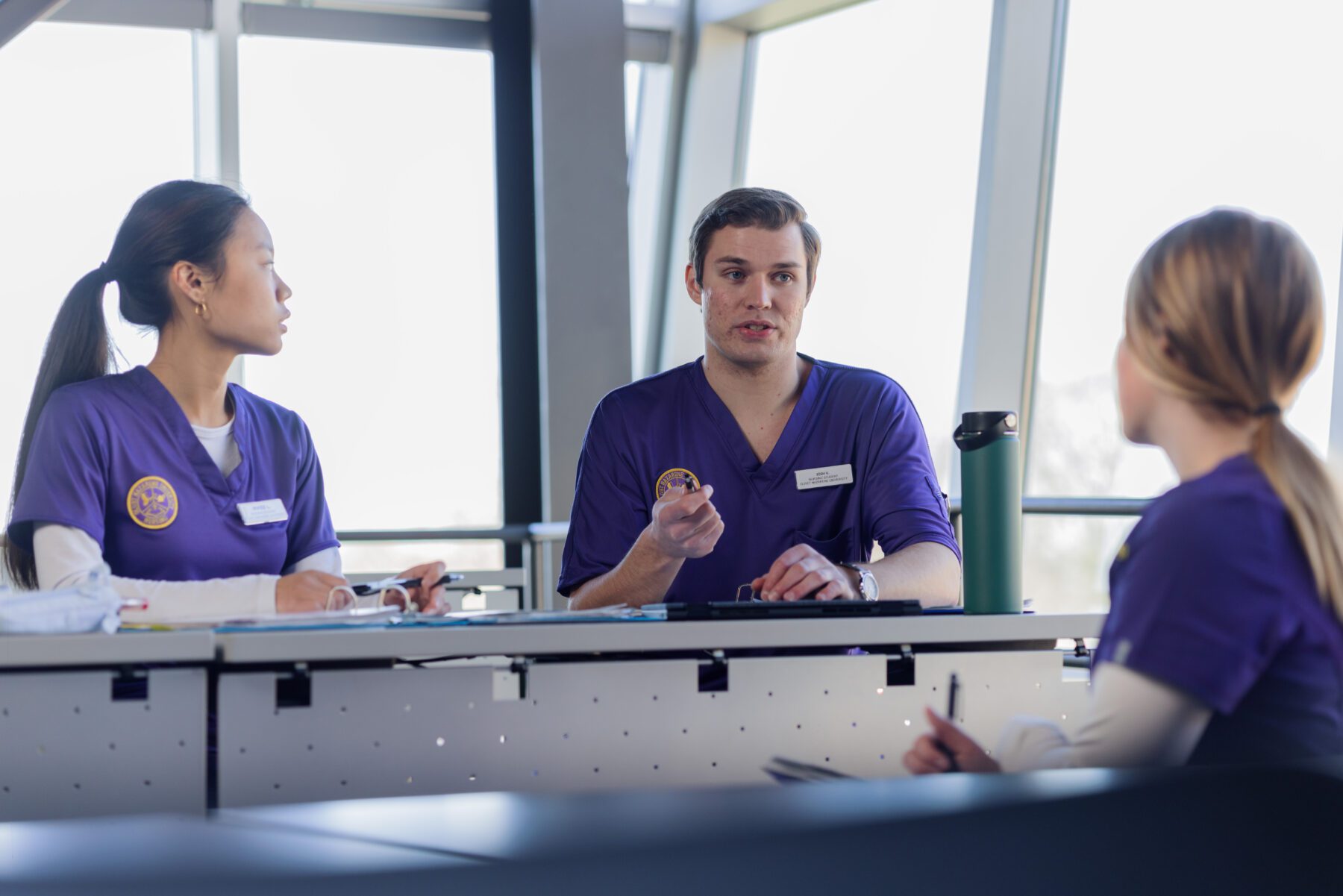 "I made it my goal not to let anything stop me from pursuing my dreams," says Christina DeBoissiere MSN '23. That is the success formula for many of Olivet Nazarene University's nursing graduates.
When Christina — now the mother of three — learned she was pregnant with her third child, she had just started the Master of Science in Nursing (MSN) degree program at ONU. She completed the program and graduated with honors, satisfying two of her career goals.
Elizabeth Priller BSN '16, MSN '24 can easily relate to Christina's determination. She began work on her MSN degree in 2016 but had to withdraw because of health reasons. After resuming her studies in January 2023, she will receive her degree in May 2024.
"ONU's very supportive professors and staff truly want students to succeed," Elizabeth says. "I'm surrounded by students who are committed to staying with the program and finishing. This high standard of excellence is important to me in my nursing practice."
Changing landscape for healthcare professionals
Christina and Elizabeth have seen many changes in healthcare and nursing as a career during their professional life. Both agree that adequate staffing is a huge challenge in today's healthcare environment.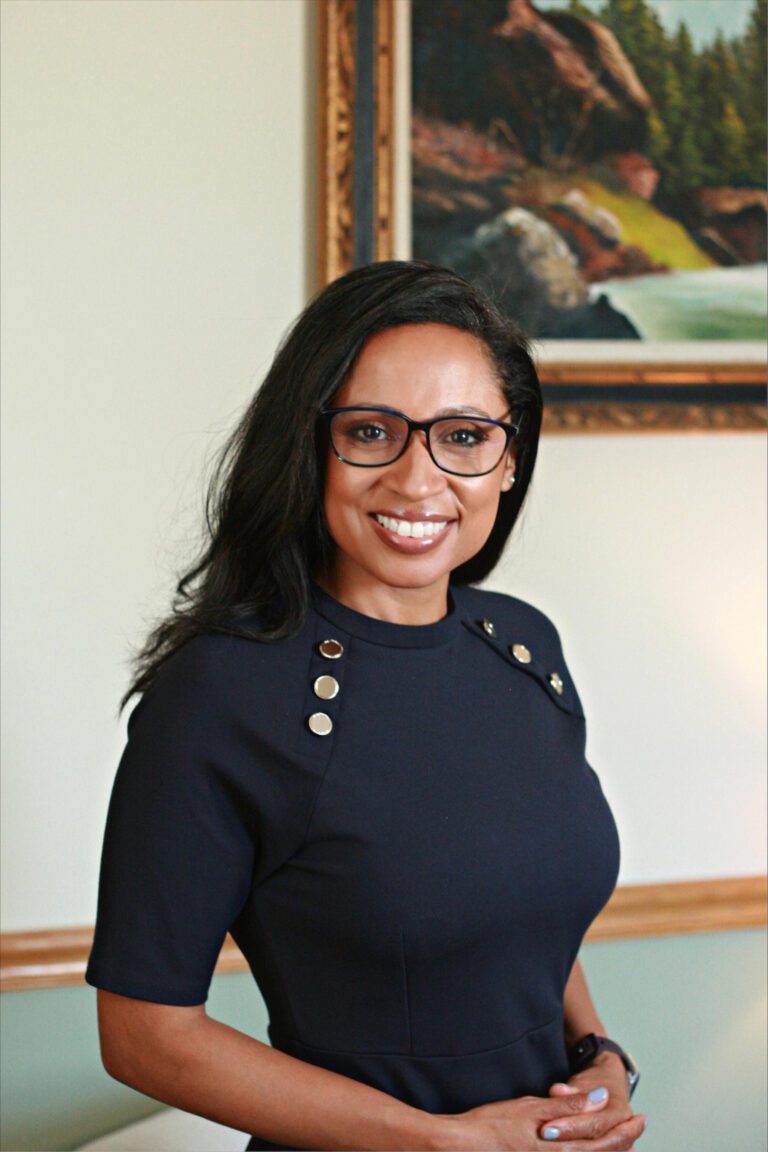 Elizabeth Priller, submitted photo
"Our healthcare facilities are understaffed," Christina says. "Burnout is a massive challenge for nursing professionals."
Elizabeth adds, "The rapidly changing landscape of healthcare with more technology and more autonomy requires nursing professionals to be very adaptable and self-motivated. We have to be lifelong learners and keep up on the newest trends and apply the newest evidence."
Choosing ONU for nursing education
Elizabeth has 23 years in healthcare, beginning her career at age 16 as a Certified Nursing Assistant (CNA) and later became a Licensed Practical Nurse (LPN) at age 19. Since 2007, she has practiced as a Registered Nurse (RN), working in medical-surgical, oncology and intensive care. During her healthcare career, she has served in leadership in public health, long-term care, hospice administration, consulting and health insurance fields. She has also taught and tutored nursing students.
Choosing ONU for undergraduate and graduate degrees is a definite career plus for students, in Elizabeth's opinion. "I was initially attracted to ONU for my BSN program because it is a Christian institution," she says. "I completed both my BSN and MSN degrees online at ONU. The faculty and staff made my ONU education personal for me. I appreciate ONU's intentional commitment to diversity, equity, and inclusion. I'm honored to be a ONU graduate and part of ONU history."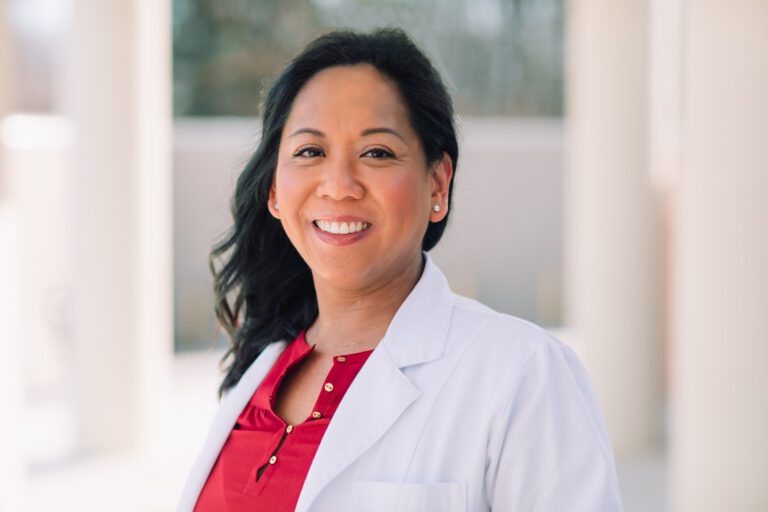 Christina DeBoissiere, submitted photo
Christina has worked as a RN for 14 years in the inpatient hospital setting — medical-surgical orthopedics, emergency department, post-anesthesia care unit, staff development. As a leader in her profession, she has taken on the roles of charge nurse, assistant patient care director and educator. One of her co-workers recommended ONU's MSN program to her.
"I'm so happy I chose ONU for my MSN program," Christina says. "Even though I live in Virginia, I'm part of the ONU community. ONU is affordable, flexible with the timing of courses and the length of the program. The professors are knowledgeable and supportive. They are readily available by phone or email. I enjoyed working with a diverse cohort that challenged and encouraged me."
Looking to the future
To prospective nursing students, Christina says, "Nursing is not as glamorous and glorious as Hollywood portrays it to be. As a nurse, you will be faced with moral and ethical decisions every day. Shifts are long and difficult. Your patience will be tested. You will face life-and-death situations. Be well prepared."
Elizabeth adds, "You will find that nursing education is so much more than what happens in your classes. Choosing ONU for your nursing education will put you in an environment where everyone wants you to succeed."
To learn more about Olivet Nazarene University, contact the Office of Admissions at admissions@olivet.edu or 800-648-1463.
Published 8/24/23