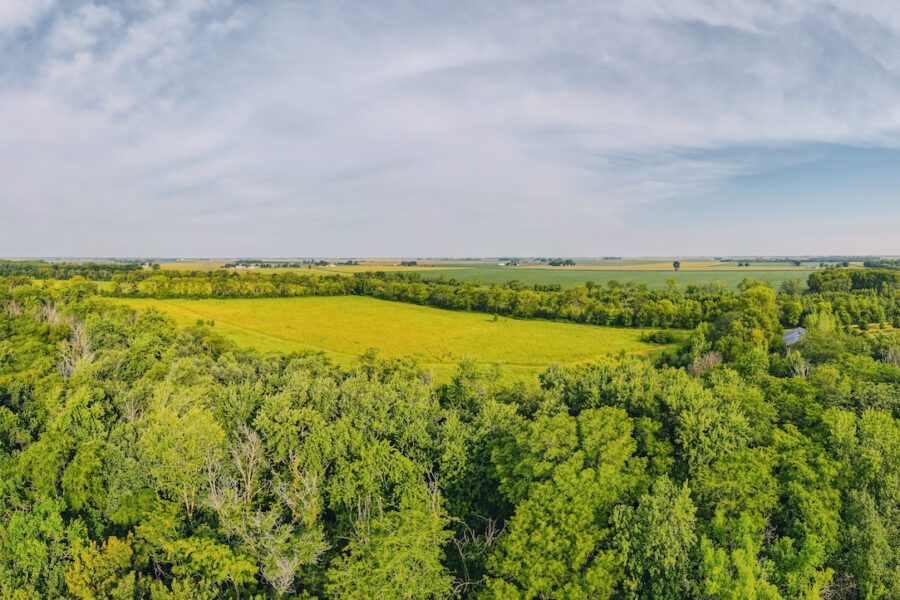 From the land to the sky, Olivet students have exciting new opportunities to explore creation. In January, Dale and Tracy Swanberg donated 100 acres of land along the Kankakee River to Olivet for research and conservation purposes. This property will offer biology, zoology and environmental studies students the chance to study the four distinct ecosystems of marsh, prairie, woodland and river.
"[It] is an invaluable outdoor laboratory for teaching students about conservation planning, biodiversity and creation care," said Dr. Stephen Case '05, professor of geosciences. "[It has] already become a focal point for student clubs and organizations gaining experience in conservation initiatives."
This fall, students also can take their studies to the sky. Those who take the Stellar and Galactic Astronomy course for their physical science general education credit not only learn about the universe and the life cycle of stars, but they also use a variety of telescopes to capture those wonders. From Olivet's campus, students are trained on a fleet of telescopes they take into the field, including locations like Illinois's only dark-sky park just an hour from campus. To expand their view, students are also now able to use new technology through the Skynet Robotic Telescope Network to make observations from telescopes around the world — from northern Canada to mountaintops in Chile.