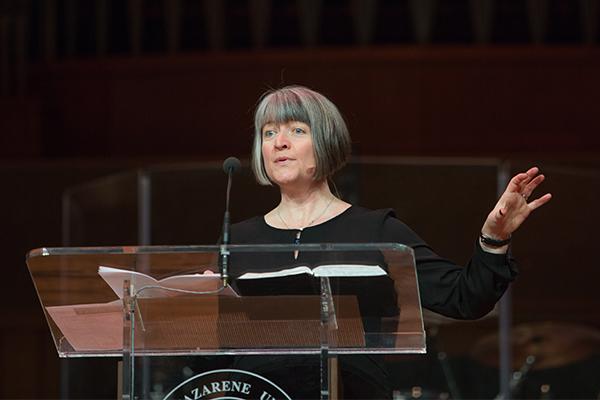 Olivet Nazarene University has appointed Rev. Dr. Deirdre Brower Latz as the recipient of the Reverend Dr. Fay Quanstrom Chair of Pastoral Ministry for a term of two years. She is the principal (president) and senior lecturer in pastoral and social theology at Nazarene Theological College (NTC), Manchester, England.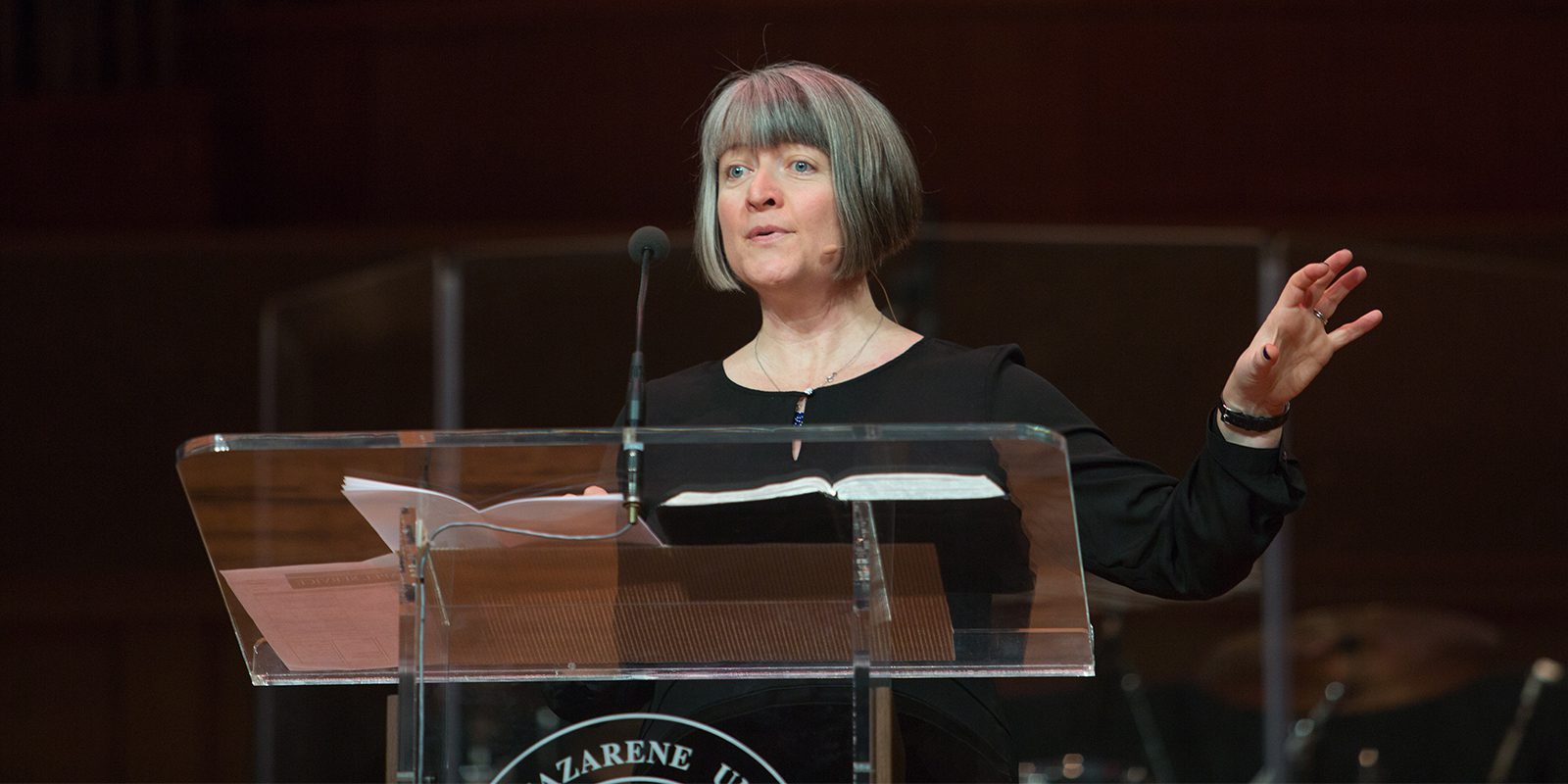 "Rev. Brower-Latz more than fulfills the qualifications for this professorship," said Dr. Mark Quanstrom, dean of Olivet's School of Theology and Christian Ministry (STCM). "She holds the distinction of being the first female president of NTC, in addition to her youth ministry, pastoral, teaching and church leadership experience." 
Rev. Brower-Latz will be teaching a modular course for STCM in the spring 2018 semester, as well as coming to campus regularly to help train men and women for ministry. 
Established through a generous gift from Drs. Fay and Walter Quanstrom of Arizona, the Quanstrom Chair is intended to provide encouragement and support to faculty who are engaged in preparing women and men to follow God's call to ministry as both volunteers and professionals. 
"I feel truly privileged to receive this honor," Rev. Brower-Latz said. "I am always staggered by the generosity of people who support the development and formation of leaders who will serve the present and future Church. I am particularly aware of the responsibility to continually wrestle with what it means to be people of faith in the midst of our cultures." 
Born in Canada and now a resident of Manchester, England, Rev. Brower-Latz has the heart of a pastor and the mind of a theologian. In addition to her administrative duties at NTC, she also teaches and explores issue relating to urban mission and ministry, John Wesley, Wesleyan theology, and contextual and practical theology. She was ordained as an elder in the Church of the Nazarene in 1996. 
Her passions center on the issues of social justice and transformation, and urban realities and practices, "all joined with an intense love of learning and theology." She writes for Preachers' Magazine, Holiness Today and other popular publications. 
She has served as a youth pastor and professor. In her work with Nazarene Youth International, she held the position of global secretary for six years (1995 to 2001) and global president from 2001 to 2005. 
Rev. Brower-Latz holds a B.A. degree in pastoral theology from NTC; a M.A. degree in Christian holiness, emphasizing corporate holiness, from NTC; and a Ph.D. in practical theology from the University of Manchester (England). 
The Quanstroms chose to establish an endowed chair to help reduce overall costs for the University. "We hope our gift will inspire others to do the same so that we can significantly reduce tuition for students," said Dr. Walter Quanstrom. 
Both of the Quanstroms have had numerous connections to Olivet over the years. Dr. Fay Quanstrom was a STCM adjunct professor. Dr. Walter Quanstrom served for two years as assistant professor in the Department of Biological Sciences before becoming one of the top 35 executives for BP/Amoco. Their daughter, Anna, is a graduate of Olivet. 
"We believe in Olivet," said Dr. Walter Quanstrom. "At Olivet, you can get an education that is as good as anywhere, but you also get something more, something bigger than yourself. At Olivet, you develop the internal moral compass that is needed to navigate this world — now more than ever." 
To learn more about areas of study in Olivet's School of Theology and Christian Ministry, contact the Office of Admissions at admissions@olivet.edu or 800-648-1463. 
Published: 1/30/18