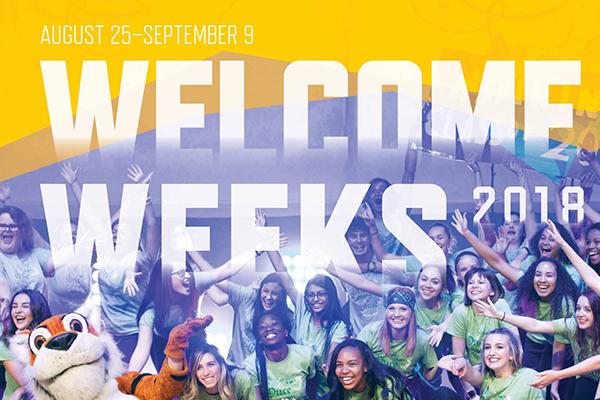 Welcoming students to Olivet Nazarene University's main campus in Bourbonnais, Illinois, is always exciting! Each fall, this is also our privilege.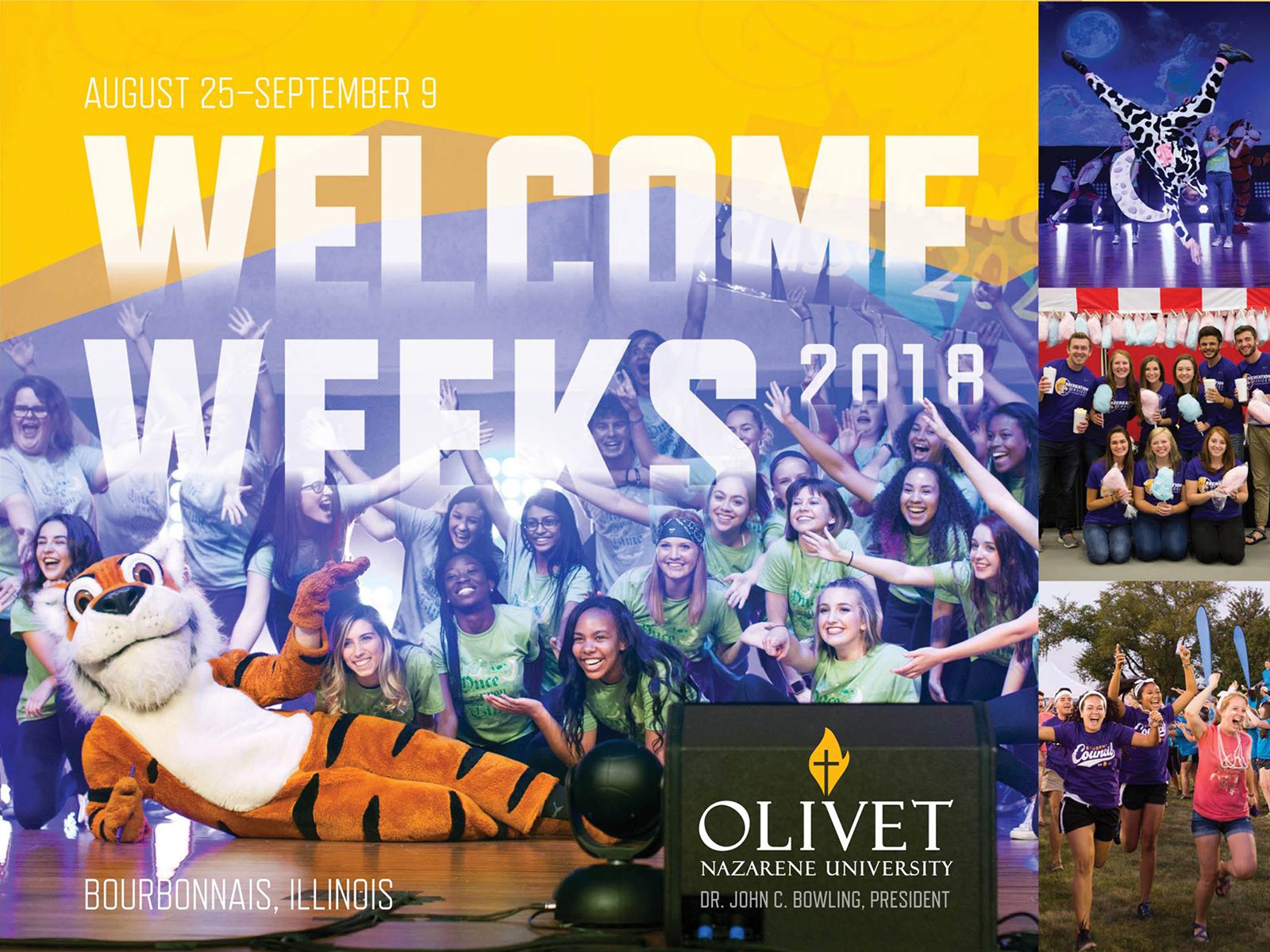 In just a few short weeks, new and returning students will arrive at Olivet. We will help them get ready for the exciting 2018–2019 academic year ahead. 
The official move-in day for new resident students is Saturday, August 25, 2018, from 8 a.m. to 8 p.m. Move-ins continue on Sunday, August 26, 12 to 4 p.m.
JumpStart and FreshStart conferences for new students are a way for them to connect and transition well into college life. These conferences begin on Sunday, August 26.
Returning resident students begin moving in on Monday, August 27, 8 a.m. to 8 p.m.
Completion date for all move-ins is by 5 p.m. on Tuesday, August 28.
Find the complete schedule for all the activities, meetings and tours during Welcome Weeks 2018 here.
These are great days at Olivet! Students, get involved, stay involved and experience Olivet to the fullest. Friends and family, make plans now to visit campus throughout the year. There are also many exciting events for you to enjoy with your students. 
For questions related to housing, email housing@olivet.edu. For other student development questions, call 815-939-5333.
Published: 7/23/2018