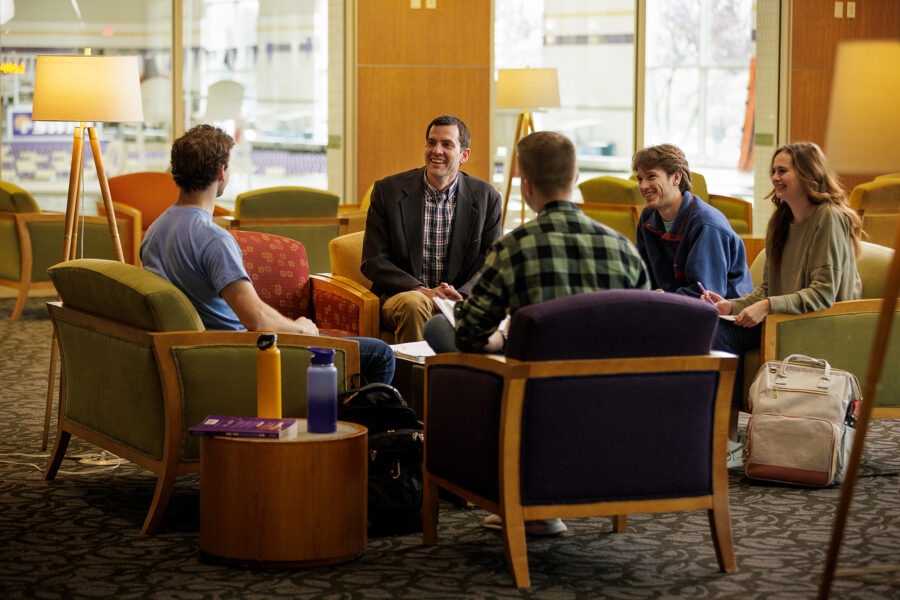 The college choice will be heavily influenced by how you and your student perceive cost and the financial aid process. Be sure to make decisions based on accurate information. You don't want to rule out schools based on sticker shock when financial aid could bring those schools within reach.
What can we do to make college more affordable?
File your Free Application for Federal Student Aid (FAFSA), and file it as early as possible. The FAFSA is the gateway to state and federal financial aid, and universities use this information to determine your student's offers. The FAFSA can give access to grants as well as loans that tend to have lower interest rates with the most advantageous payback schedules. Some state grants have limited resources, so it's important to file as soon as possible.
When can we file the FAFSA?
You can file the FAFSA at fafsa.gov beginning in December for the following school year. You're able to pull financial information directly from electronic tax documents into your FAFSA form.
After filing the FAFSA, what's next?
The FAFSA allows your student to select up to 10 schools to automatically receive your family's FAFSA information. Each school that has accepted your student for admission will then send a financial aid offer letter outlining the federal, state and institutional aid for which your student is eligible.
What role do standardized test scores play?
It's important to find out how each admissions office handles test scores, as each school is different. If your student takes the ACT or SAT more than once (not required but permitted by both testing organizations), know that some universities take the highest score, while others take an average. A higher test score could improve an academic scholarship by thousands of dollars per year. Olivet is a test-preferred institution (standardized test scores not required as part of the admissions process).
Are there other scholarships available?
Some schools offer only academic scholarships. Most have additional opportunities. Like academic scholarships, these opportunities are provided on the basis of merit and/or participation. At Olivet there are scholarships for athletics, music (including Tiger Marching Band and University Orchestra), art, ministry and ROTC.
Is money available from sources other than the university?
YES! Students should seek out local and national scholarships. Consider organizations your student has been a part of, businesses you frequent and your employer. Many offer scholarships. For national scholarships, register at reputable websites such as scholarships.com, bigfuture.collegeboard.org or fastweb.com and begin applying as soon as possible. Never pay for scholarship searches. The reputable sources are always free.
What if we have a remaining balance?
The reality for most college students is that scholarships and government assistance alone do not fully cover tuition expenses. The remaining portion can be covered by parent loans, student loans or payment plans. There are many federal and private loan options. You should know that student loans require a cosigner. Payment plan options are unique to each institution. Financial aid isn't a "one-size-fits-all" process, so work with your financial aid adviser to explore your best options.
What is a parent's best resource for information?
This process can be overwhelming, so don't be afraid to lean on financial aid advisers. They will work with you to find financial aid solutions based on your needs. Ask the tough questions and stay informed. The more involved you are, the easier it will be.
Olivet's Financial Aid team is available to answer your questions. Call 800-648-1463 and ask for a team member by name, or reach out via email.
From Olivet The Magazine, The Parent Guide – Summer 2023. Read the full issue HERE.