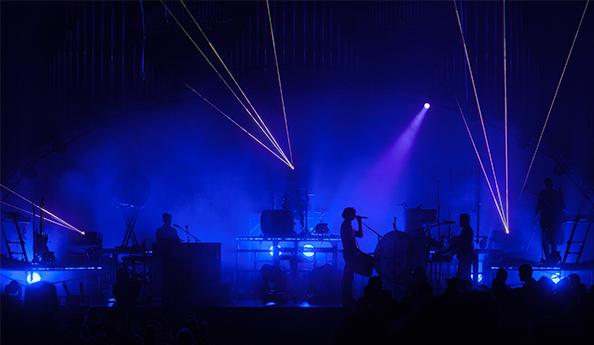 The Australian brother duo, Joel and Luke Smallbone, and their band performed as for KING & COUNTRY before an audience of nearly 3,000 in the Betty and Kenneth Hawkins Centennial Chapel. Hosted by Shine.FM, the event was also a celebration of the network's 50 years in broadcasting.
The band is dedicated to reminding women of their worth through "The Priceless Movement." The focus is on men treating women with continuous respect. During the evening, they spoke about this and their involvement in the 2016 movie, "Priceless," which delves into the topic of the human trafficking crisis. Joel Smallbone is the lead actor in the movie.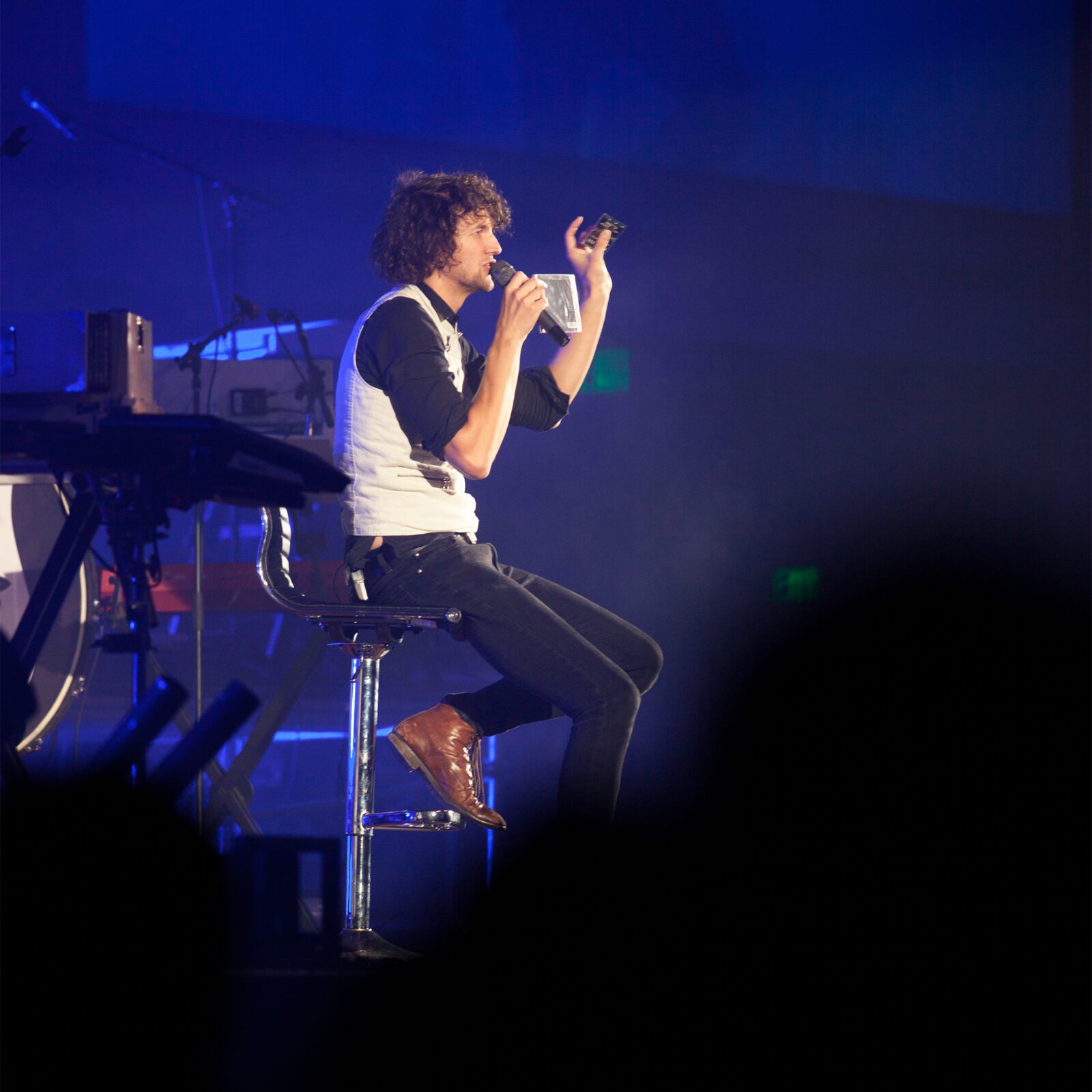 Compassion International was also part of the evening. Luke Smallbone is passionate about the organization's work. He and his wife personally sponsor children and have been able to visit in their home countries.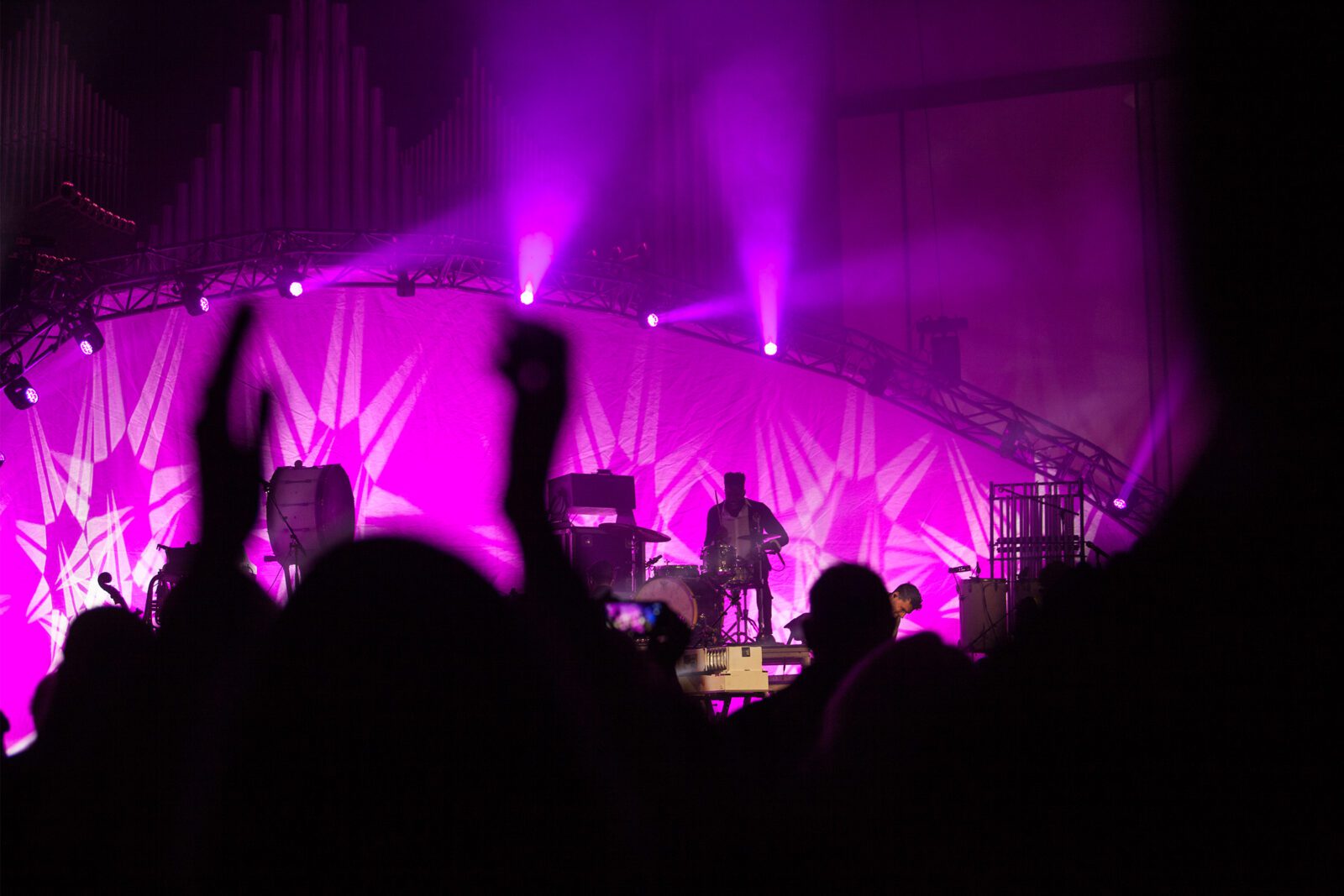 Daneli Rabanalez Hernandez '17, Shine.FM on-air host and staff member, felt the hand of God profoundly during the entire for KING & COUNTRY concert. "When I went into the auditorium for the last song, I saw thousands of people raising their hands," she says. "They were singing together: 'Young and old, black and white. Rich and poor, there's no divide. Hear the mighty, hear the powerless, singing O God, forgive us.'"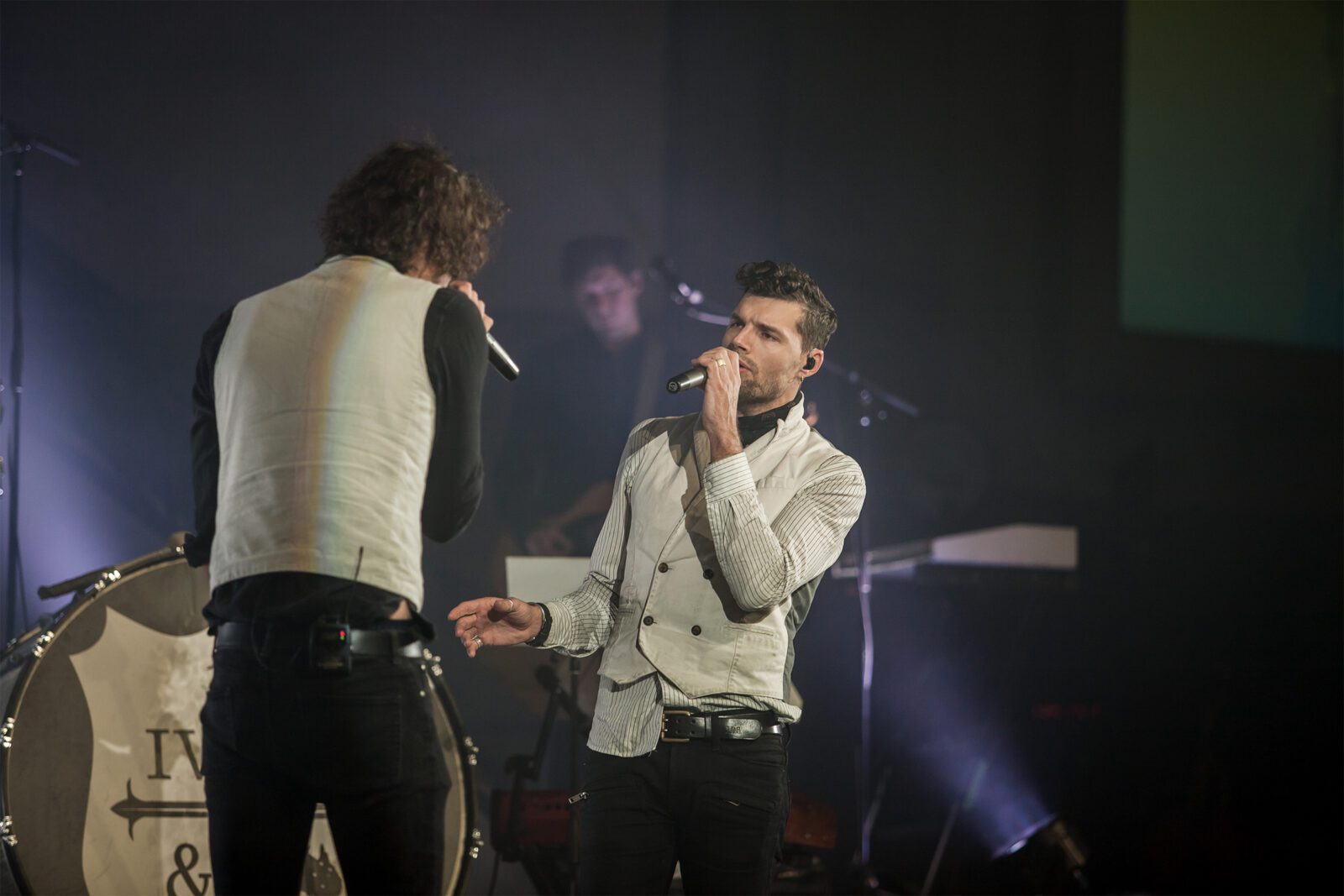 While they were in town, the Smallbones and their band also recorded some vocal tracks for their third album project at the Shine.FM studio. Luke did an interview with Seth Tower Hurd '06/'08 M.O.L. for Shine.FM's new talk show, "Stronger Together." The interview airs on Sunday, November 5, 2017.
During Homecoming, Shine.FM continued the anniversary celebration by hosting a two-day open house and a dedication ceremony at the studios on campus. Hundreds of radio broadcasting alumni and friends of the network attended, taking time to reminisce and catch up on new developments.
The Shine.FM network is a Christian radio ministry of Olivet Nazarene University, committed to building stronger families and stronger communities. Today, in addition to the 160,000 listeners who listen weekly through stations in Chicagoland, northwest Indiana and Indianapolis, thousands more stream Shine.FM, Shine Worship, Spark and Brilla.FM online or through their mobile apps.
Brian Utter '91 serves as Shine.FM's manager. Shine.FM plays an integral part in training leaders for the broadcasting industry. Graduates touch millions of lives around the world.
To learn more about broadcasting and other areas of study in Olivet's Department of Communication, contact the Office of Admissions at admissions@olivet.edu or 800-648-1463.