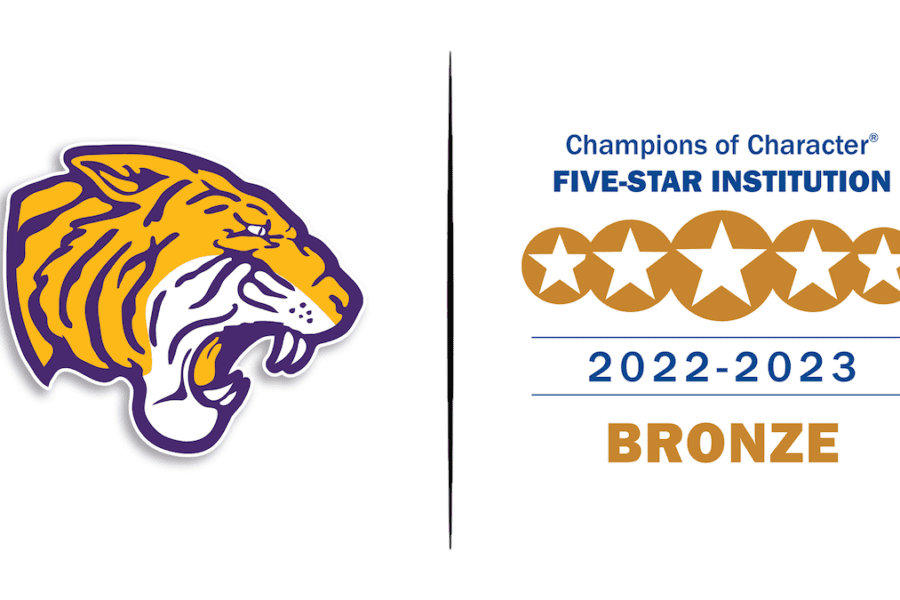 BOURBONNAIS, IL. – Olivet Nazarene University has been named a NAIA Champions of Character Five-Star Institution, as announced by the national office. The award covers the 2022-23 and recognizes programs in their pursuit of character-driven athletics.
ONU was one of 171 NAIA Champions of Character Five-Star Institution winners, earning Bronze Level honors for the 2021-22 school year. In total, there were 62 gold winners, 71 silver winners, and 38 bronze winners.
Institutions are measured on a demonstrated commitment to Champions of Character and earned points in character training, conduct in competition, academic focus, character recognition and character promotion. Institutions earned points based on exceptional student-athlete grade point averages and by having minimal to no ejections during competition throughout the course of the academic year.
In addition, the Chicagoland Collegiate Athletic Conference was one of 20 NAIA conferences to earn the Five-Star Conference Award. To receive the award a conference must have established a Champions of Character Conference Committee, have a conduct in competition oversight committee composed of a minimum of three members, and have at least 50% of its member institutions receive the NAIA Champions of Character Five-Star Institution Award.
— Shared from ONU Tigers—
For more information about the athletics program, contact Evan Wild, Sports Information Director, ewwild@olivet.edu.