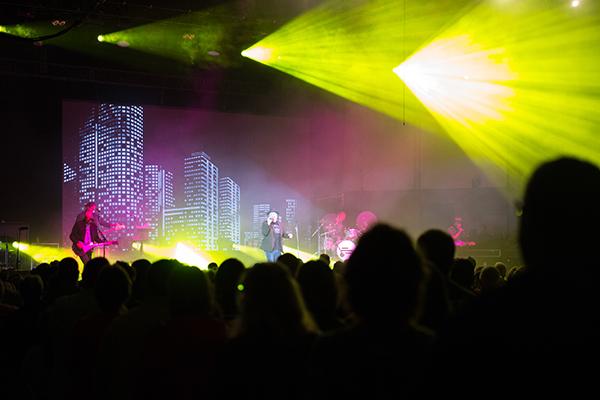 One of Christian music's all-time leading groups, MercyMe, recently performed for an audience of 3,000-plus in the Betty and Kenneth Hawkins Centennial Chapel at Olivet Nazarene University.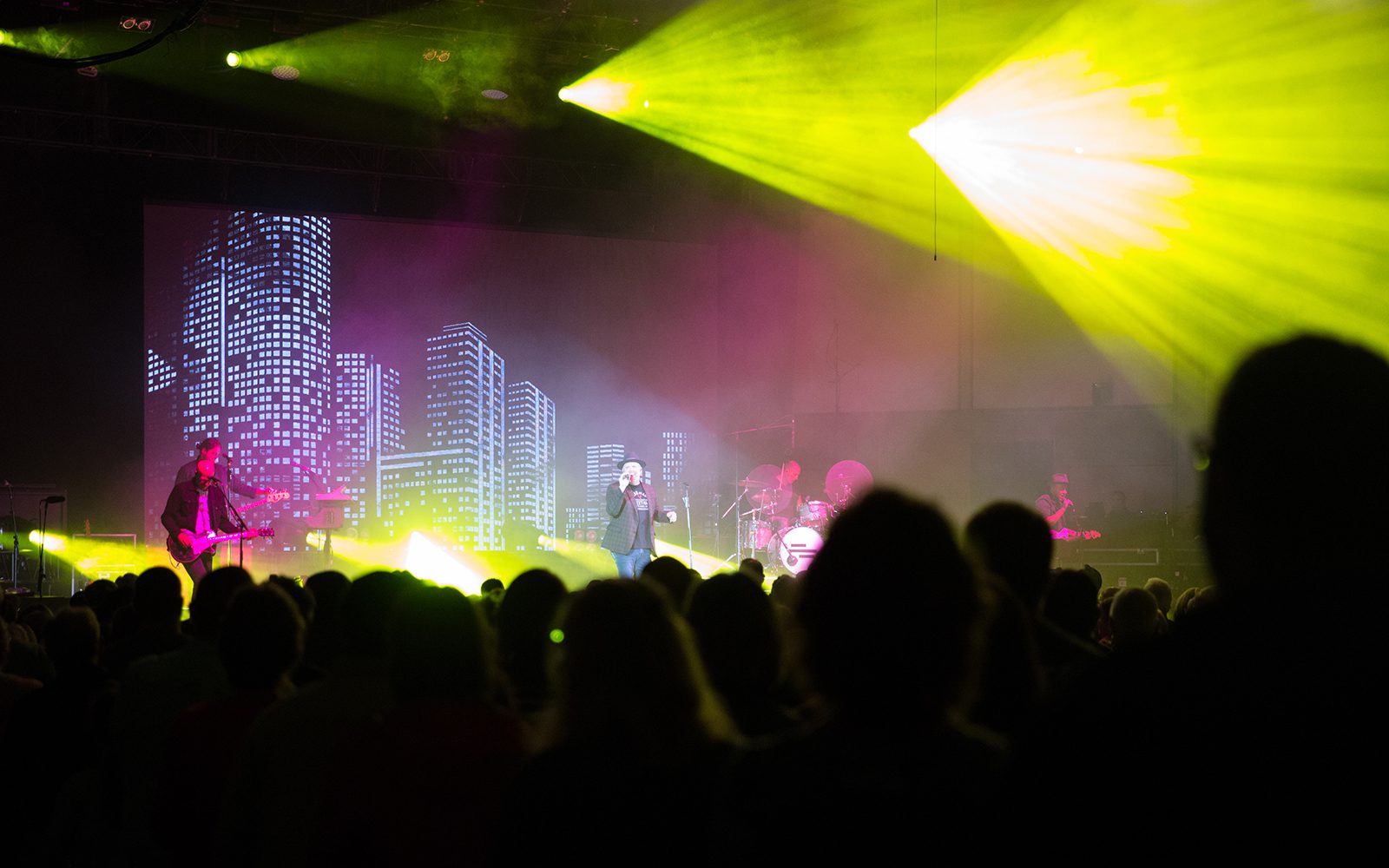 Hosted by Shine.FM, Olivet's broadcast network ministry, the "Imagine Nation Tour" event brought fans closer to God and one another.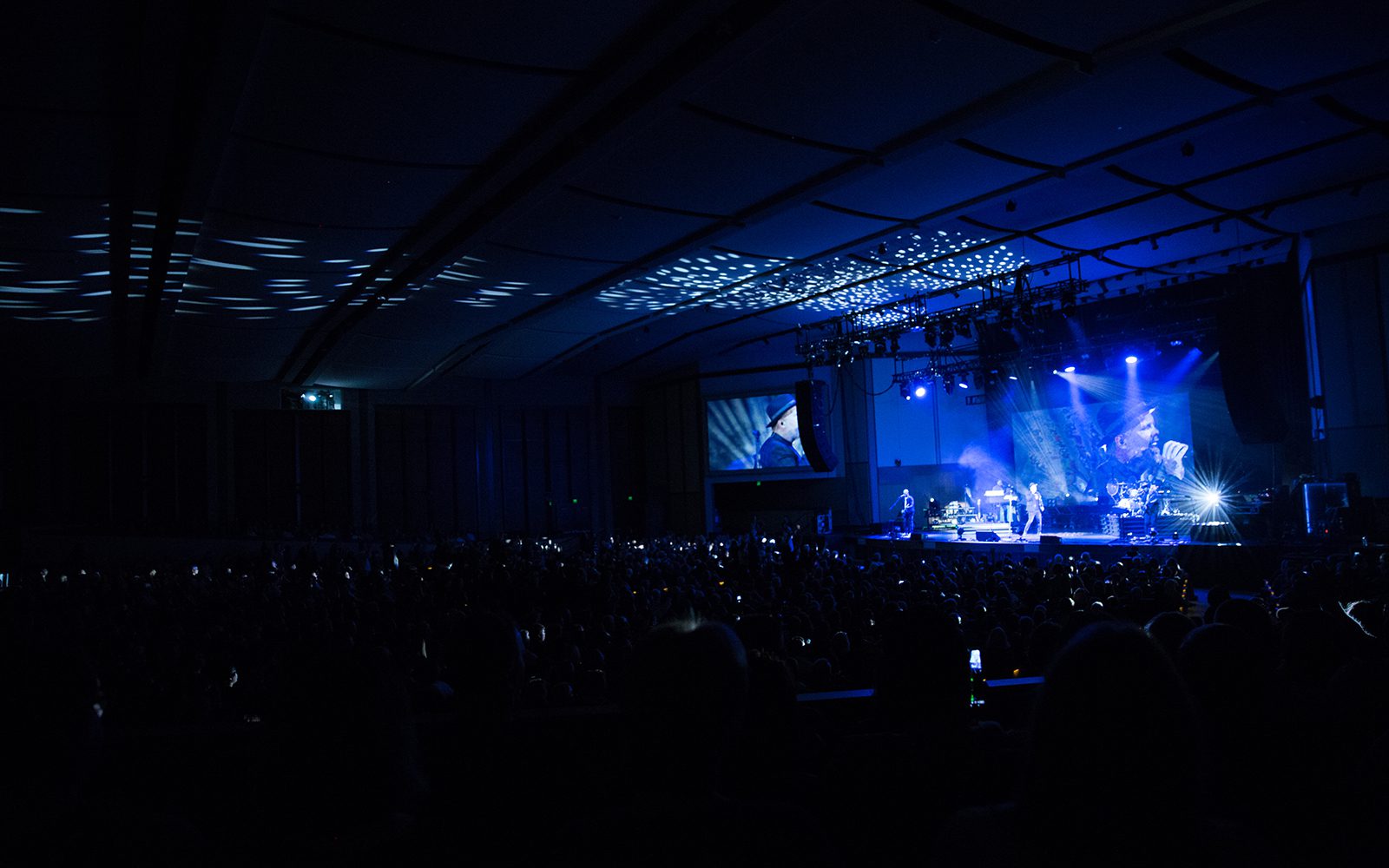 MercyMe received multiple awards at the 48th Annual Gospel Music Association Dove Awards in 2018: Artist of the Year, Pop/Contemporary Album of the Year for "Lifer" and Songwriter of the Year for Bart Millard. Their chart-topping radio single, "Even If," dominated the Billboard and Mediabase radio charts with a 19-week streak at No. 1 in 2017.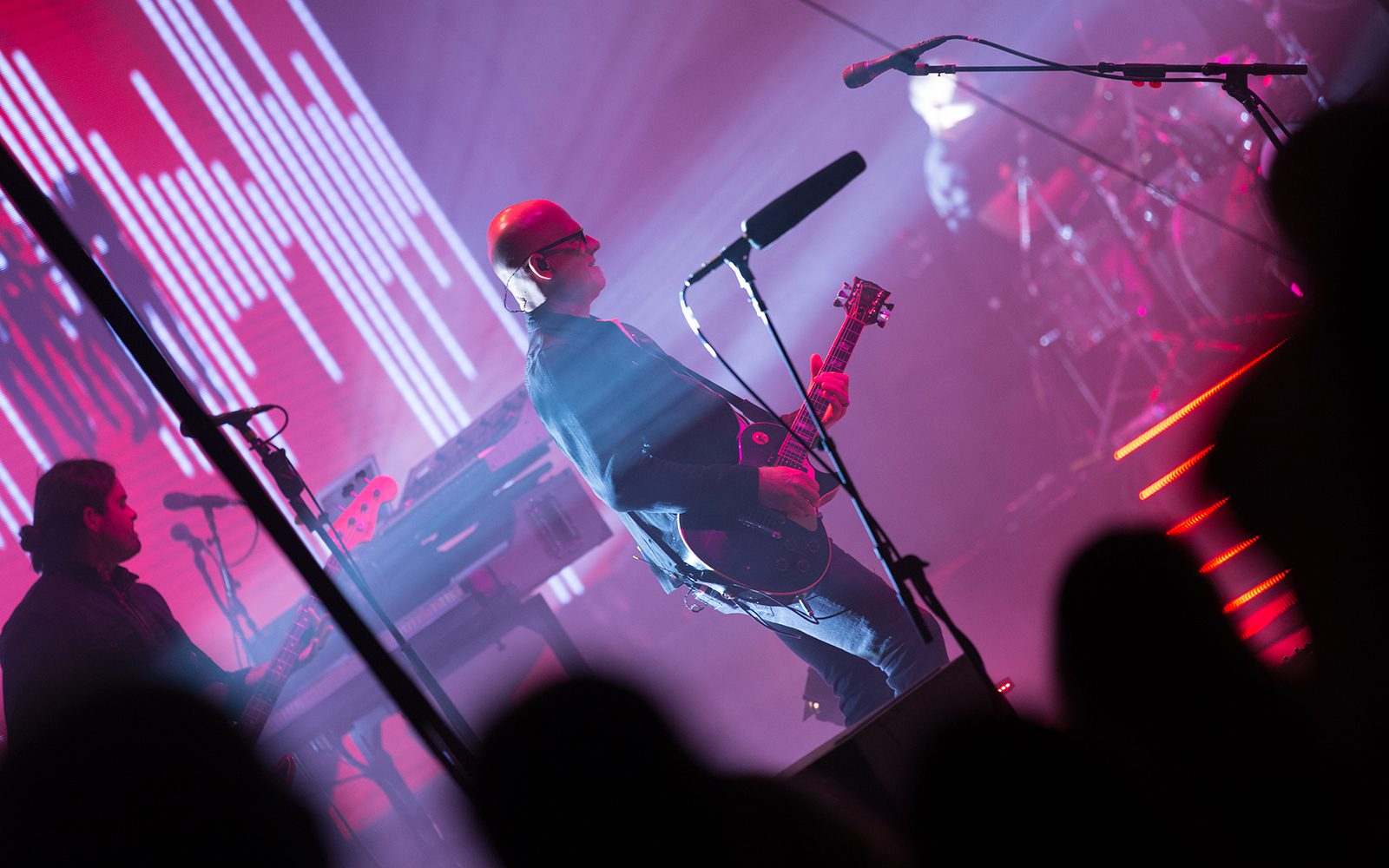 Building on the success of the group's megahit, "I Can Only Imagine," the critically acclaimed movie of the same name was recently nominated for a People's Choice Award for Family Movie of 2018. The film tells the story of the song, and how Bart Millard and MercyMe rose to the top in Christian music.
"This was a special concert for us," says Daneli Rabanalez Hernandez, Shine.FM's events coordinator, Brilla.FM music director and on-air host of "Shine Afternoons." "Our Shine team was keenly aware that, because of the success and recognition of the 'I Can Only Imagine' film, we were much more likely to have at this concert people who are only recently coming to know the Lord. We were so excited for the possibility of these new believers' having a special time to connect with the Lord and with other believers through MercyMe's music. We worked hard to make sure nothing would get in the way of this night of worship."
The Shine.FM network is a Christian broadcast ministry, committed to building stronger families and stronger communities. Today, in addition to the 200,000 listeners who listen weekly through stations in Chicagoland, northwest Indiana and Indianapolis, and Michigan, thousands more stream Shine.FM, Shine Worship, Spark and Brilla.FM online or through their mobile apps. 
Shine.FM plays an integral part in training leaders for the broadcasting industry. Graduates from Olivet's program touch millions of lives around the world. 
To learn more about broadcasting and other areas of study in Olivet's Department of Communication, contact the Office of Admissions at admissions@olivet.edu or 800-648-1463.
Published: 10/16/2018