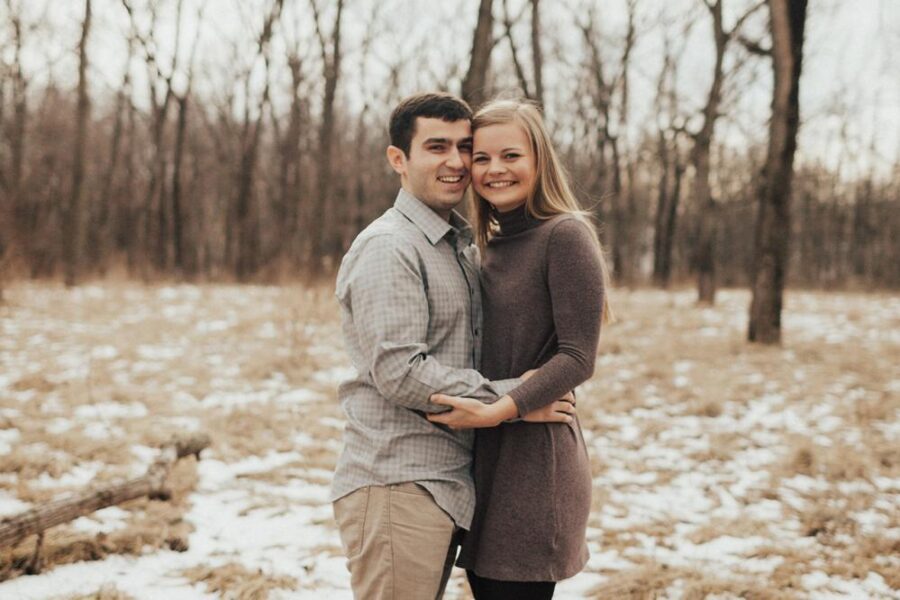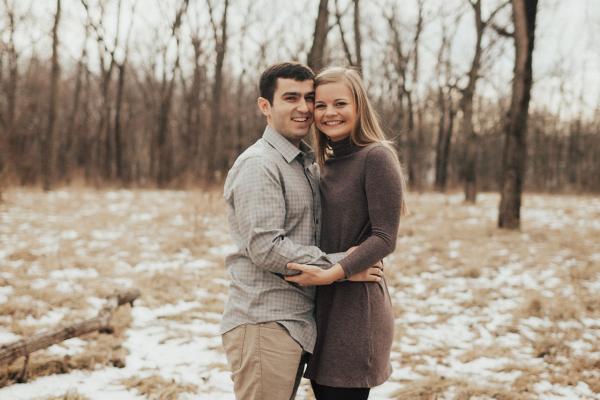 Hometown: Plainfield, Indiana
Majors: Political science and Spanish, with a minor in legal studies
Honors: Senior class president, dean's list all semesters, internships with State of Indiana government agencies, study abroad experience in Spain, Kennedy Scholar Program
What are you plans for after graduation?
I'll be attending the Indiana University Robert H. McKinney School of Law in downtown Indianapolis. I actually had three full-ride offers from law schools. I chose McKinney because of its Kennedy Scholars Program. I'm one of only two recipients for the Class of 2020. I will receive full tuition for the first year of law school, renewable for two additional years by maintaining the designated grade point average, plus an annual stipend for living expenses and a trip to Washington, D.C., to visit the Supreme Court.
I'm also marrying my fiancée, Hayley Uhlman from Morton, Illinois. She's a fashion merchandising and hospitality major and also a member of the Class of 2017.
Now that your time at Olivet is coming to a close, what are some of your favorite memories?
I made lasting friendships with Spencer Allen, Gunther Maddock and Jacob Neal when we lived in Chapman Hall.
I met Hayley at the Warming House on campus. We were rehearsing for an Ollies Follies video. When I asked her to marry me in 2016, there was only once place to do it. I proposed to her at the Warming House.
I will always remember trips my friends and I took together during breaks: New York City, Boston, the Smoky Mountains.
When I attended the Federal Seminar in Washington, D.C., I had the opportunity to meet and pray over my state's senator.
What are some of the accomplishments you're most proud of?
My senior thesis, "Comparative Immigration Policy and Economic Outcomes," with Dr. David Van Heemst as my mentor was quite an achievement. Through that process, I saw how I had grown as a scholar and a student during my Olivet years. Dr. Van Heemst has pushed me academically to be a better student than I ever thought I could be.
As a Spanish major, I helped in the local schools by translating at parent-teacher conferences. I realized that my Spanish is now at a level where I can use it in society with Spanish speakers. My goal was conversational achievement, and I've reached my goal.
Where would you like to be in five years?
I see myself working at a law firm in Indianapolis, in corporate law or health law. I want to be the best I can be at whatever I choose to do. One step at a time, I'll figure out the plan God has for me. And I want to have a dog.
What advice would you like to give to Olivet's incoming freshmen?
Get involved. Meet new people. Don't slack off during your freshman year. The effort you put in from the beginning will translate into the options you'll have after graduation. College is a lot of fun and a lot of work.
If I could make the decision to come to Olivet again, I would. Olivet has equipped me with the skills I need to succeed after Olivet, both academically and spiritually.
I'm really sad to leave. Four years go by really fast.
To learn more about Olivet's areas of study, contact the Office of Admissions at admissions@olivet.edu or 800-648-1463.