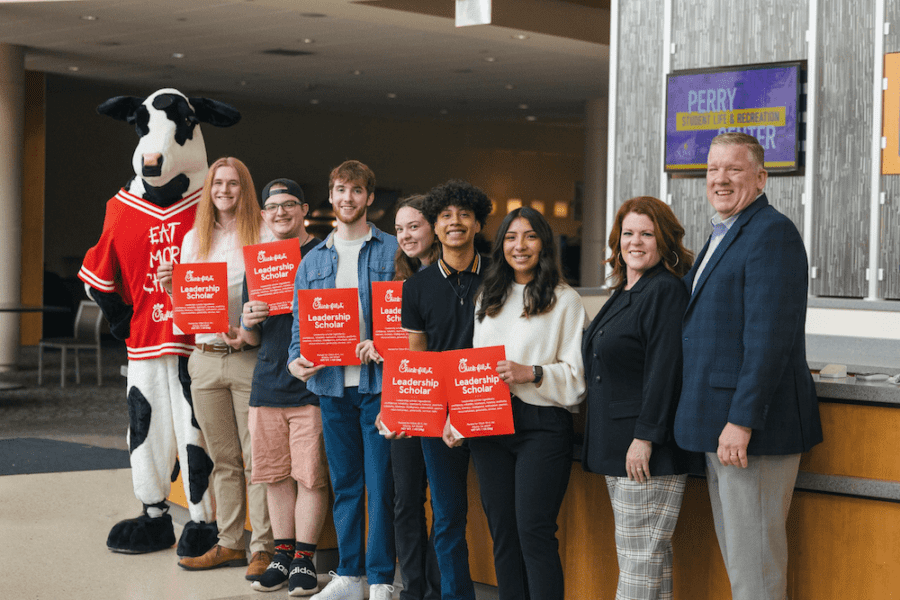 On Friday, April 21, 2023, the Bradley-Bourbonnais Chick-fil-A awarded a total of $13,500 in scholarships to 6 team members who attend Olivet.  An additional 3 team members also received scholarships for a total of $19,500 for this local Chick-fil-A team.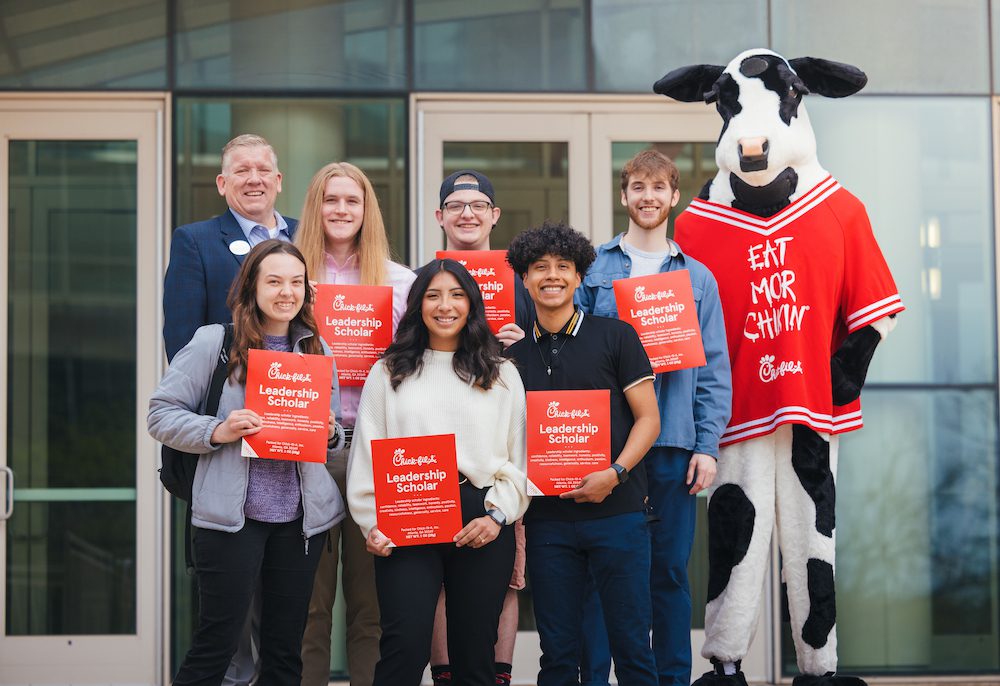 Olivet scholarship recipients received these awards at a ceremony in the Douglas E. Perry Student Life and Recreation Center on Olivet's campus. The Leadership Scholarships are part of the Chick-fil-A Remarkable Futures Scholarship program, and serve to recognize Chick-fil-A employees who have demonstrated care and service, have maintained a minimum GPA, and have been recommended by an Operator.
The Bradley-Bourbonnais Chick-fil-A opened in 2022 and is owned and operated by ONU alumni Jon '90 and Michelle (King) Klavohn '88. "We are so grateful to be able to partner with Olivet and Chick-fil-A to help all of these students as they pursue higher education!" said Jon Klavohn as he presented these awards on Friday on behalf of Chick-fil-A.
To learn more about Olivet Nazarene University, contact the Office of Admissions at admissions@olivet.edu or 800-648-1463.
Published 4/21/23
AA