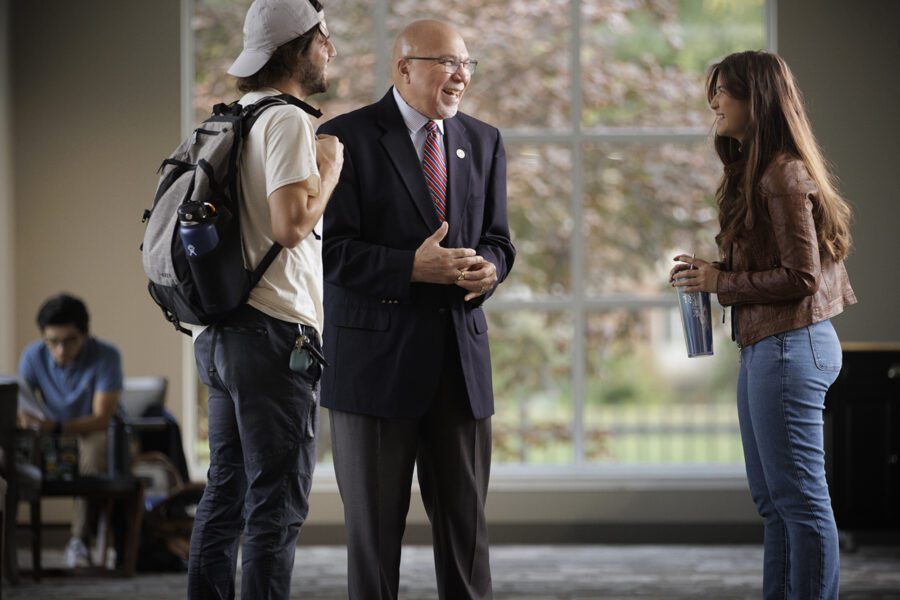 Music has always been an integral part of my life. Especially choir. I was made to sing in choir beginning in the sixth grade by my mom. When the music teacher sent my mom a notice that they would be auditioning students for sixth grade choir, I vehemently opposed the idea. I mean, boys didn't sing in choirs. My mom had other ideas.
After joining, I discovered that I liked it — not only at school, but I even joined the church choir at Saint James Baptist Church called The Voices of Hope. What a great experience. Not only did we sing at our church, but we also traveled to other churches to sing. Our director, George Taylor, made sure we had a good time and that we had a great repertoire of music to sing. I continued singing in choirs through high school, and I am still in touch with some of the friends that were made back then. That was 50 years ago. Wow! Fifty years.
It seemed only natural for me to continue in music as a career path. Though there were many detours along the way, music remained at the forefront of everything I did. Especially directing choirs. At one of the churches I served, we were able to grow the choir from 15 singers to over 60 singers and a 25-piece orchestra. While at that church, I began directing a gospel choir at a local university. At that point, choir took on a whole new dimension for me. We had the opportunity to sing with Carrie Underwood, Sara Evans and LeAnne Rimes at the Country Music Association (CMA) and the CMA Christmas show. The students loved it. I didn't mind it either.
Eventually my path led me to Olivet. I'd heard about Proclamation Gospel Choir before I ever arrived here. I'd actually heard them several times before arriving at Olivet, and I was always blown away with their energy and sound.
Coming in as the new director was intimidating to say the least, but I quickly found out this group was a special group, and we began a great journey together. I fell in love with the students and was overwhelmed with the thought of becoming a faculty member at Olivet.
Proclamation Gospel Choir has also had several privileges over the past few years. We were awarded the Kingdom Image Award in Columbus, Ohio, for the best large choir in the country; we were privileged to sing with the incomparable CeCe Winans in concert; and we were selected to be a light in the darkness by singing at Disney World in Orlando, Florida.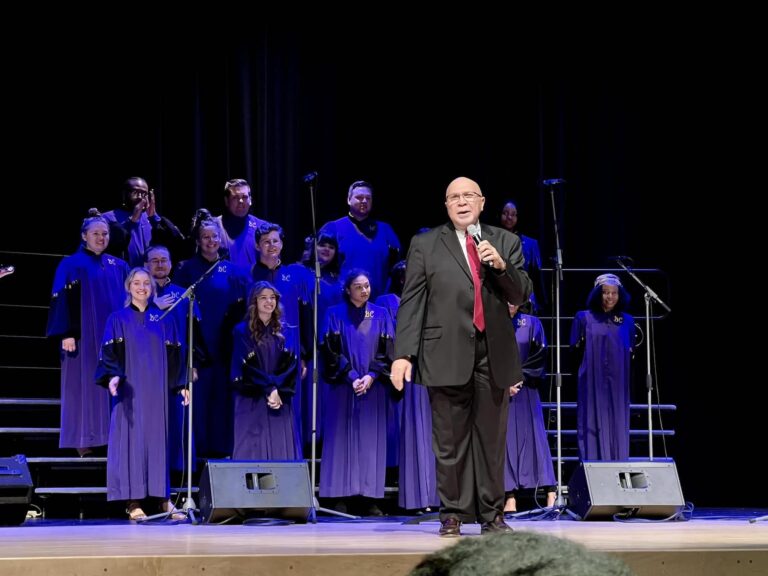 All of that is wonderful, but nothing takes the place of singing together as a choir family and sharing the Gospel through song, together, wherever we go. The School of Music at Olivet, in my opinion, set a standard for excellence in music that has stood the test of time. Being a faculty member of such an outstanding school of music was way beyond anything I could have ever imagined for myself.
There is something special about being a part of a community that loves what you love, does what you do and pushes you to be better than you are. That has been special for me as a part of the faculty at Olivet.
When I arrived at Olivet, I was in a dark place. To be honest, I was ready to throw in the towel on everything, including my faith. God had other things in mind. He put me in a department with a group of ladies and guys who loved Jesus and, over time, loved me back to a right standing with Jesus. They displayed love for the Lord in everything they did, and they loved one another. I could not have asked for a better environment.
My colleagues and students have stretched me musically and spiritually, and I am better for it. Being a part of something that is bigger than yourself is a blessing, and I wouldn't change it for the world. I thank God for the School of Music at Olivet Nazarene University.