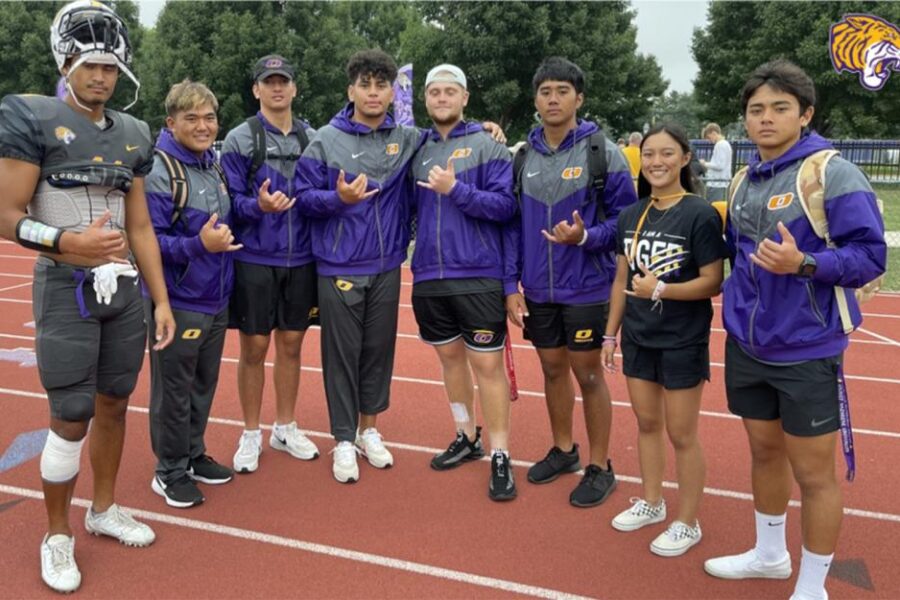 This story has been edited for length. The full article was published by ONU Athletics at onutigers.com on April 28, 2022.
The campus of Olivet Nazarene University is booming with many students that come from near and far to receive a higher education that is rooted in faith. It is not a secret that Olivet attracts many students from multiple areas and countries including U.S. territories and the only U.S. State located outside of North America. In fact, ONU prides itself on having such a large and diverse student presence.
Many of these students represent Olivet on athletic teams. This academic year, Olivet welcomed a new group of students to Bourbonnais through the Pacific Rim recruitment initiative. This initiative is led by ONU alumni, Bob Harmon in collaboration with the Office of Admissions at ONU. The on-campus support is housed in the Pacific Rim Student Service Office with director Beth Conway taking the lead.
These students come from different backgrounds, and some participate in a variety of sports and other activities on campus. The Olivet community was beyond thrilled to welcome them to campus and they quickly immersed themselves into the Olivet culture. From a traditional student standpoint, it has been fascinating watching them mold into an Olivet student while staying true to their culture. Their culture is extraordinarily different than what could be considered Mainland American culture. The way we do things here on the "main land" looks different than the way they do it on the beautiful islands of Hawaii and Guam.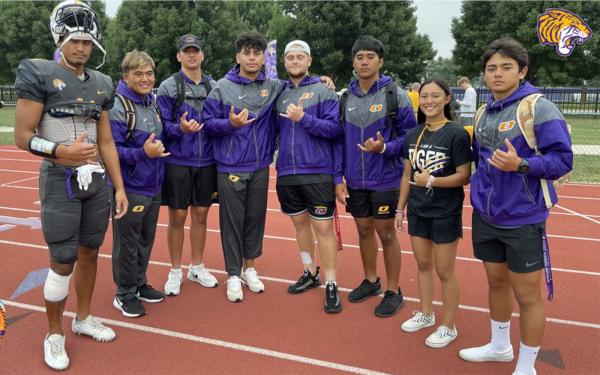 The Hawaiian culture is a combination of many influences from far and wide. Each island has its own culture and diversity. Mainlanders, or those not native to the islands, are referred to as Haoles. They account for a majority of the population on the islands. Japanese, Filipino, and other Polynesian people groups also call the islands home. The majority of what we see in the media regarding the Pacific Rim is in fact all "paradise" that is used as a way to market and increase tourism. What we see differs from life on the islands. Native citizens of the Pacific Rim have a kinship to the United States despite strong feelings of being underappreciated and misrepresented. The people of the pacific islands have developed a unique and ancient culture of their own.
Hawaiians have adapted their own foods, many of which take influence from other cultures. Freshman volleyball player, Collier Kahaku Marquez, who was born in Honolulu, stated that his favorite food is called "Loco Moco". He explained that it is an egg on top of a beef patty that is placed on a bed of rice. He also added that he loves eating his Loco Mocos when they are smothered in gravy, he made sure to add an emphasis on "smothered." Other popular foods amongst the Pacific Rim students at Olivet include, mushroom chicken, hamburger meat with cream and mushroom, and SPAM and rice. The list of favorite food goes on and on. The students have found ways to implement their favorite foods into their diets while at Olivet. The Conway's host the Pacific Rim students at the Conway home where (Auntie) Beth, will often cook the foods they request.
 Freshman football player, Kayde Mahuka who was born in Oahu, explained that life on the island is very relaxed compared to life on the mainland. He stated that everyone is very relaxed and has a "go with the flow" mentality. "Potlucks are a way to bring everyone together and the food is always good", he says. He noted that this is one of the main differences between the mainland and island. Everyone on the mainland is in a rush to get somewhere, on the island, there is no rush. You let life happen.
For many, the impending cost of higher education was the number one factor in deciding where to go for college. There is a desire to receive a quality education for a good price. With the help of the admissions team, many of our Pacific Rim students were able to weigh their options and choose Olivet as their home away from home. Along with being able to play the sport that they love, they are also surrounded by a nourishing and loving Christian community. The Pacific Rim Association, a newly formed group on campus was established to support these students as they transition to the mainland and the college culture. The PRA strives to support high moral and educational standards while integrating faith and learning.  It strives to be a "home-away-from-home" or "Ohana" for these students. 
For more Tiger Athletics news, visit onutigers.com. For more information about areas of study at Olivet, contact the Office of Admissions at admissions@olivet.edu or 800-648-1463.
Republished 4/29/2022
LB