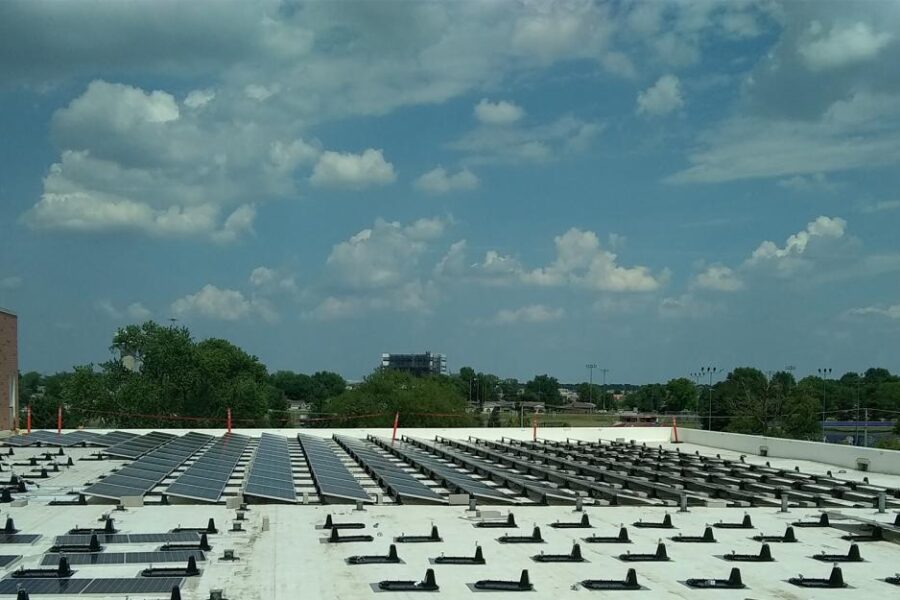 This summer, Olivet Nazarene University began work on the installation of 3,100 solar panels on two campus buildings through a partnership with SunVest Solar. The Perry Student Life and Recreation Center and the Betty and Kenneth Hawkins Centennial Chapel were selected as ideal buildings for solar panel installation due to their large, flat, and relatively new roofs. The installation process will take a few months to complete and the University is hopeful to begin generating clean energy by the start of the school year.
Three years ago, in a faculty presentation during Olivet's annual Scholar Week, Dr. Nick Boros, professor of mathematics, presented an analysis of what the energy cost-savings might be if Olivet installed solar arrays on campus. His results demonstrated that the venture would likely be profitable and pay for itself in a few years. Dr. Mike Pyle, associate dean of the Walker School of Science, Technology, Engineering and Mathematics, and Dr. Ryan Himes, professor of biology were intrigued by the analysis and conducted further research on how to implement the idea at the University.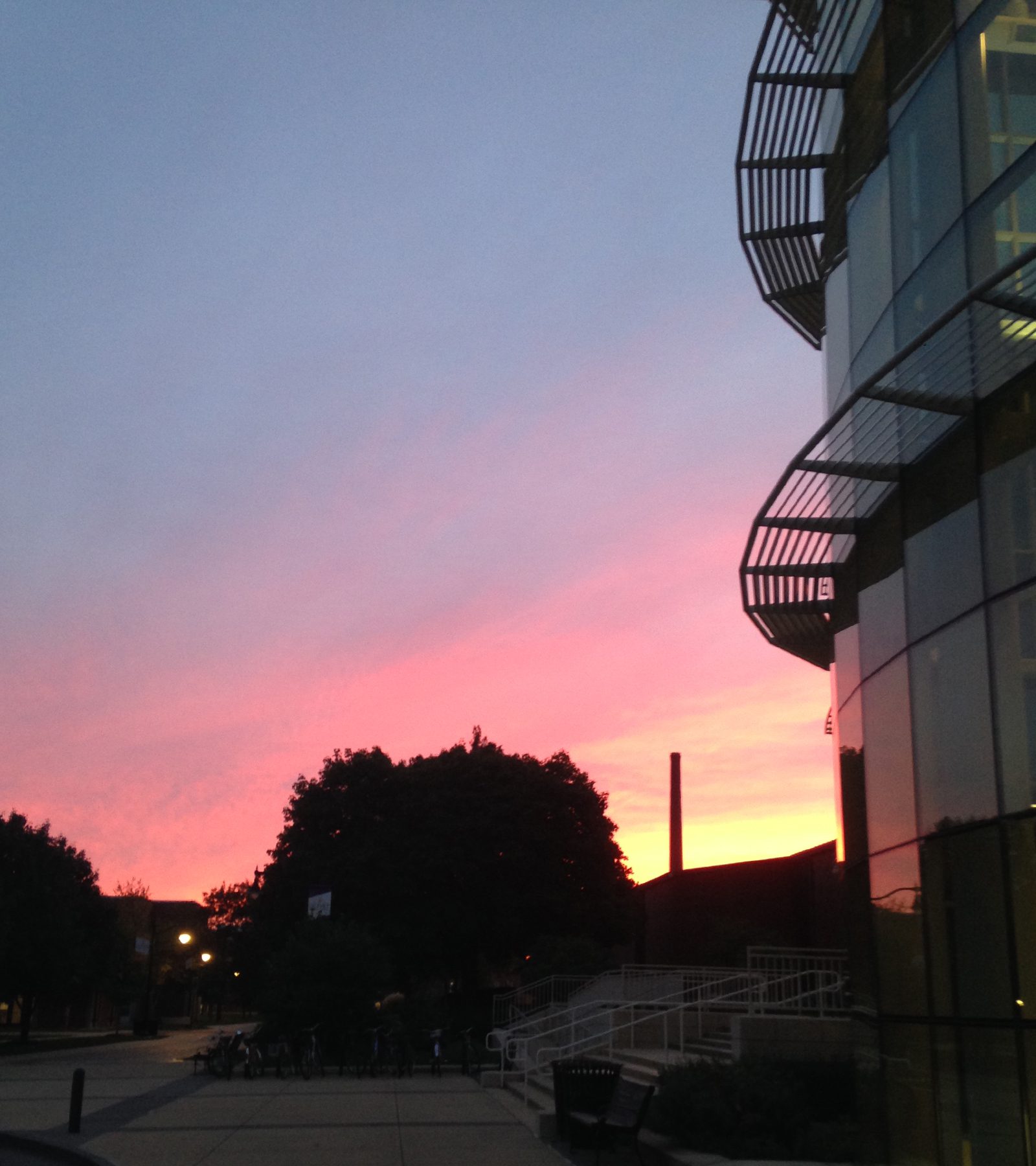 In addition to seeking bids from a variety of solar panel companies, Drs. Pyle and Himes consulted with Kankakee Community College, which has utilized solar panels on its buildings and provides training for employees in the solar panel industry. Shortly thereafter, Dr. David Pickering, chief financial officer and executive vice president, and Rob Lalumendre, director of physical plant, were approached with a proposal for the idea. 
A competitive bidding process among solar panel companies took place, but the University ultimately decided to move forward with SunVest Solar Inc., based in Pewaukee, Wisconsin. After the completion of a lot of paperwork, legal consultation and waiting for approval from the state of Illinois (which provides SunVest tax incentives that are passed on to the University), an agreement was arranged and installation work could move forward.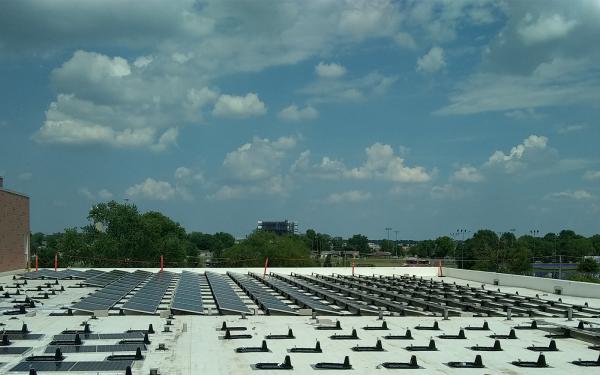 Each solar panel, measuring approximately 3 feet by 6 feet, is installed on racking that collectively form solar arrays. The solar energy generated on Olivet's campus will be directed into the buildings for immediate use and any unused, excess energy will go into the central grid.
Currently, the University receives about 9% of electricity from renewable sources through its supplier, ComEd. The use of the solar panels will offset that number by an additional 10%, for an approximate total of 19% of electricity derived from renewable sources.
The partnership with SunVest is such that the company is responsible for the installation and continued maintenance of the panels and retains full ownership for the duration of the 25-year contract. Based on industry predictions, the University anticipates an average savings of about $45,000 per year by using energy generated on the two buildings. 
"This solar project has demonstrated great collaboration across campus," said Dr. Pickering. "The savings will continue to benefit the work of the University and allow an even greater investment in the work of the University."
While the end goal is a practical increase in cost-saving, clean energy, the project began from an academic perspective, and has inspired further research for faculty and students. 
This past spring, Dr. Himes published a policy memo in the Journal of Science & Policy Governance with two students in the University Honors Program, London "Coco" Withers and Alyssa Black. 
"I started to think: after doing all the research and assisting in guiding the University through this process, it would be good if I wrote up details from the experience to give other institutions some insight into the process," Dr. Himes reflected. 
He utilized the help of Coco and Alyssa to research different government incentive programs and develop a case study outlining the processes the team at Olivet used. In turn, that academic interest has inspired further research. Coco is interested in doing a survey to gauge the impact of people's knowledge of the clean energy generation on their electricity usage as part of her Honors Program capstone project.
Dr. Himes hopes that the installation will spur positive conversations regarding clean energy and help the community find common ground in talking about climate change. "Fossil fuels contribute to pollution and will eventually run out, so it will be necessary to find alternate sources," he explained. "I think this type of project promotes the fact that it makes a lot of sense to both reduce pollution and help the bottom line."
For more information about the Department of Biological Sciences and other areas of study at Olivet, contact the Office of Admissions at admissions@olivet.edu or 800-648-1463.
Published: 6/21/2021
LB