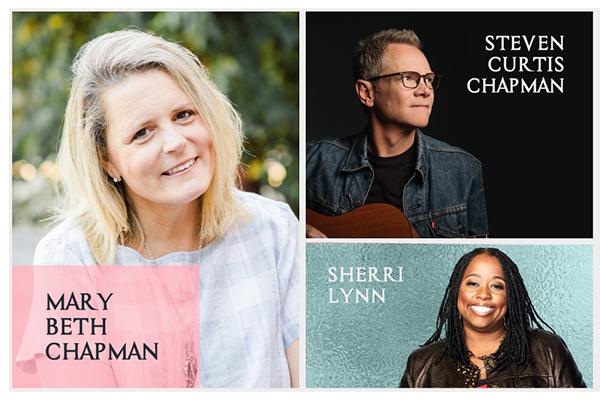 Postponed – visit Shine.FM for rescheduling details
Grammy award-winning artist, Steven Curtis Chapman, and his wife, Mary Beth Chapman, headline the Ladies Day 2020 on Saturday, April 18, at Olivet Nazarene University.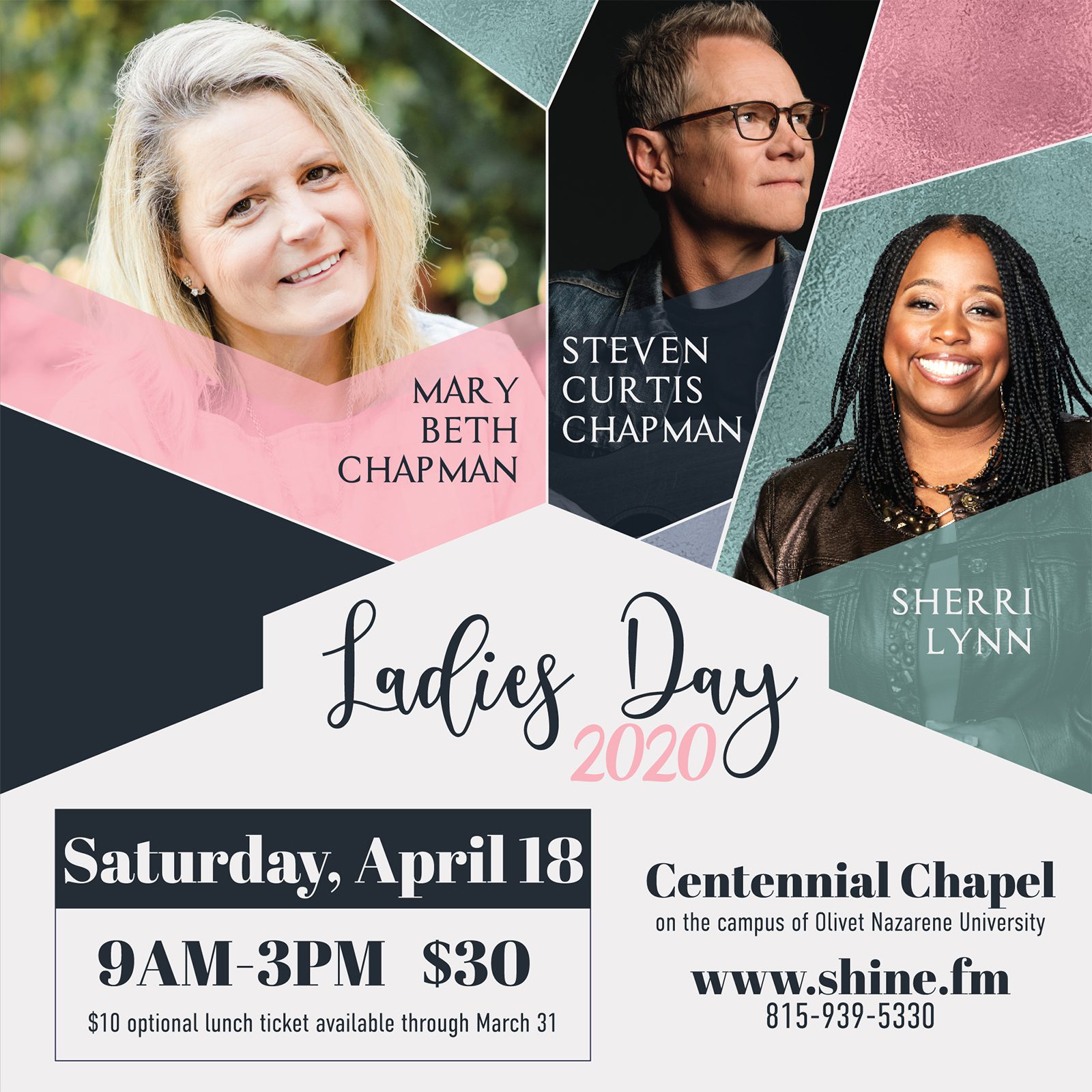 The annual Ladies Day program is presented by Shine.FM, a broadcasting ministry of Olivet. It offers a time for women to come together to be encouraged and inspired through worship and teachings from Christian artists and speakers. This year's event will take place from 9 a.m. to 3 p.m. in Centennial Chapel on Olivet's campus. Shine.FM on-air personality Sherri Lynn will serve as emcee for the event. 
Tickets are $30 and are available for purchase online at Shine.fm or by calling 815.939.5330.
Steven Curtis Chapman is the most awarded artist in Christian music history, with 58 Gospel Music Association Dove Awards, five GRAMMYs®, an American Music Award, 48 No. 1 singles, selling more than eleven million albums and with ten RIAA-certified gold or platinum albums to his credit. A vocal supporter of adoption, Chapman, along with his wife Mary Beth, founded Show Hope in 2003, a nonprofit organization that helps restore the hope of a family to orphans.
Mary Beth Chapman is the president of Show Hope, an organization that helps to mobilize individuals and communities to meet the most pressing needs of orphans by providing homes for waiting children through adoption aid grants, as well as life-saving medical care for orphans with special needs. The organization has helped provide forever hope through Adoption Aid grants for more than 6,000 orphans from over 60 countries including the United States. She is a New York Times best-selling author and a sought-after speaker. She and Steven are college sweethearts and have six children and six grandchildren.
Sherri Lynn is no stranger to Ladies Day, as she has emceed the event the last few years. Sherri Lynn makes up one half of Brant and Sherri on The Brant Hansen Show on Shine.FM mornings. Sherri is an author, comedian and speaker, describing herself as, "A simple girl who loves Jesus and gets to write and talk for a living. That's pretty cool and more than I could have ever hoped for. God has been incredibly gracious to me…"
For more information about Ladies Day and other events on campus, visit olivet.edu/events. 
Published 1/28/2020
HRI