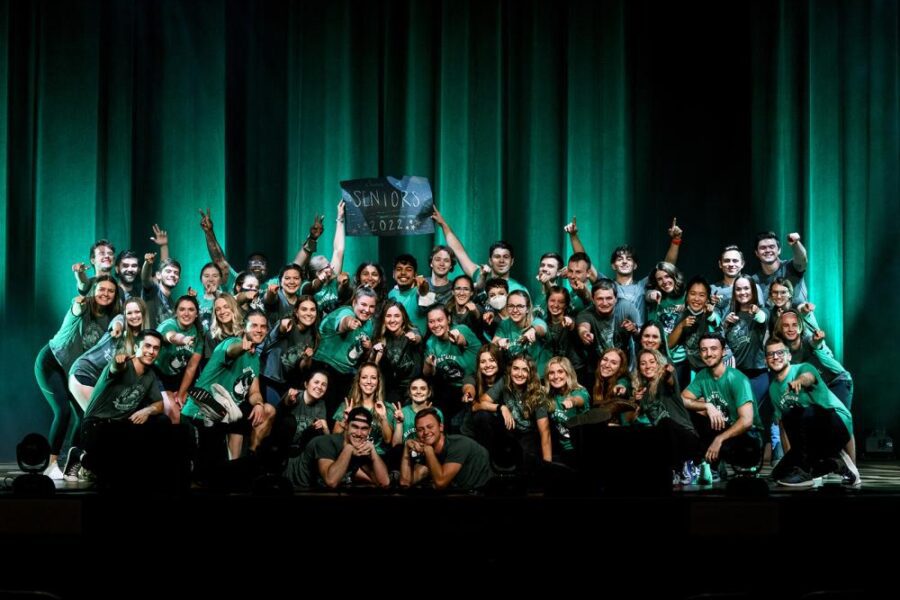 The first time that Olivet Nazarene University's "Fearless Class of 2022" gathered was during the JumpStart new student conference in August 2018.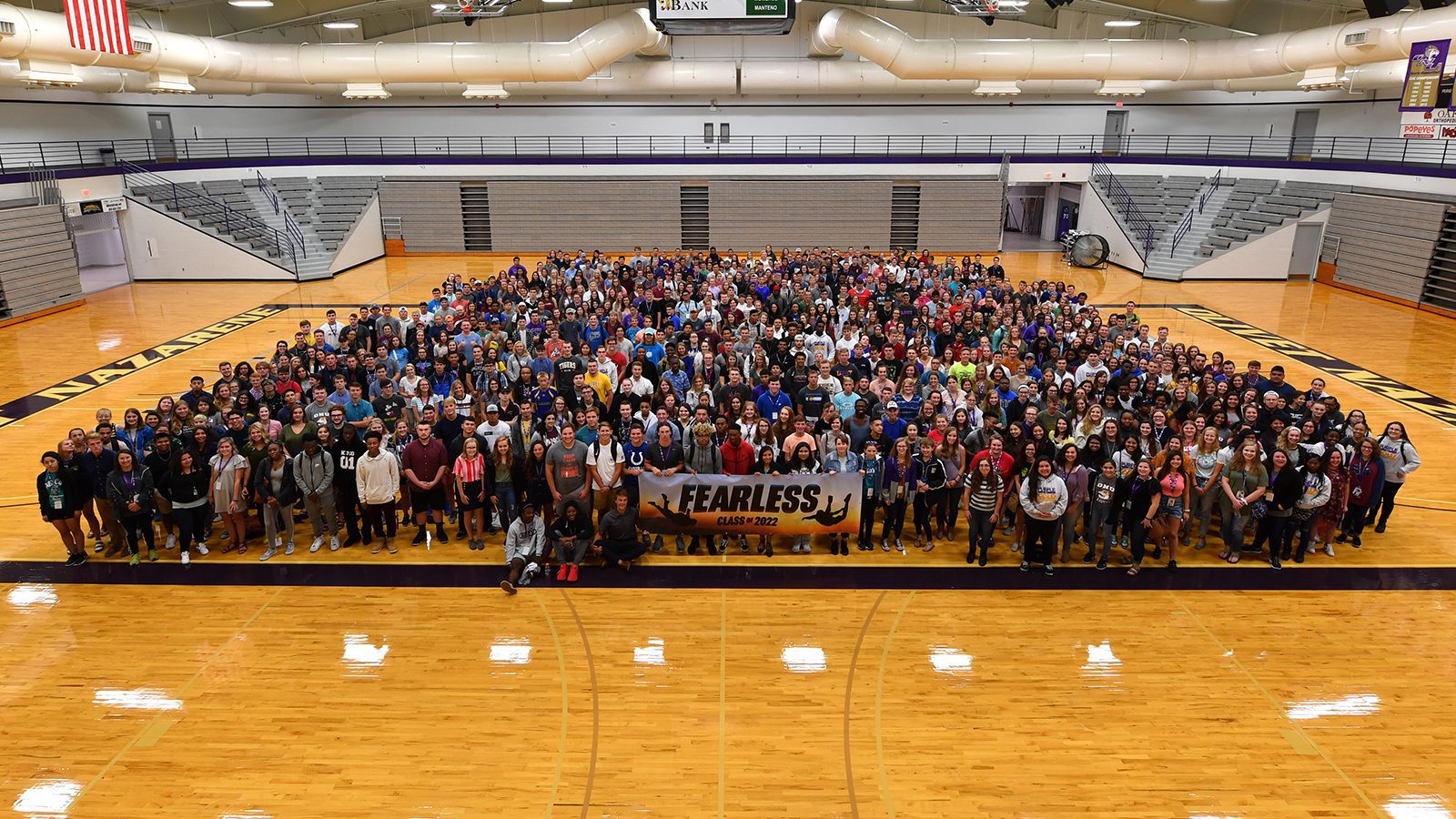 Now, as they prepare to step across the stage during the commencement ceremony on May 7, seniors at Olivet are reflecting on the journey that brought them this far. In the following article, six members of the class of 2022 reflect on their time at Olivet and all the opportunities that lie before them.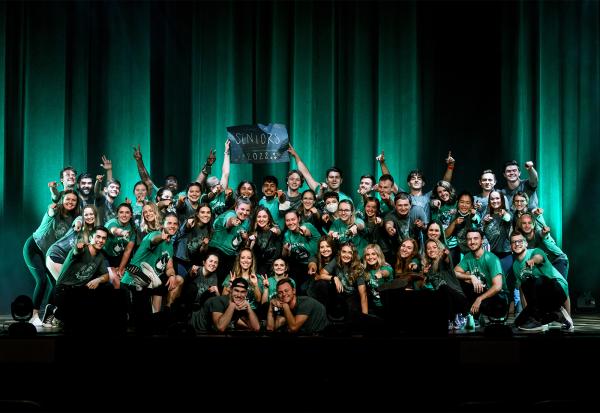 Ricky Nguyen 
Hometown: Germantown Hills, Illinois
Major: Computer and Electrical Engineering, minor in Math
Campus Activities: Orpheus Choir, JV Tennis, Robotics Team, Engineering Club, and IEEE Club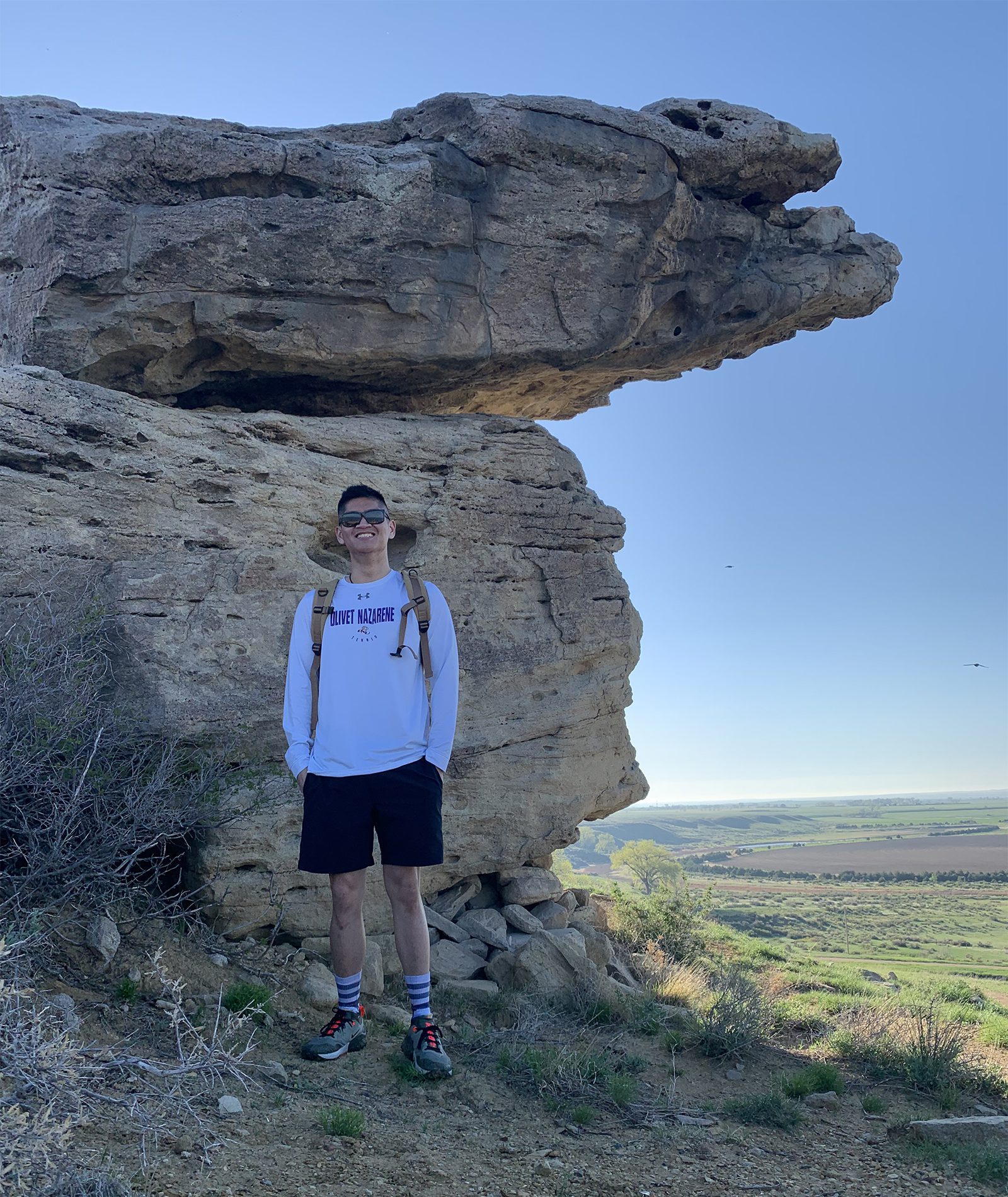 I chose Olivet because of how strong the community felt when I came to visit. Everyone was welcoming and wanted me to join their family-like community. Through my trials and my Christian community at Olivet, my faith and relationship with Jesus has strengthened far past what I thought was possible. My professors in engineering, math, and music also helped me on this journey as I began connecting how God's purpose for me could be seen in the random bits of everyday life.
A memorable quote from one of my professors I will take with me after Olivet is "God does not call the equipped, but he equips the called." Even when faced with adversity, it is a great reminder that nothing is too big for God to handle.
I am a first-generation student in two ways: both my parents came from Vietnam so I was the first-generation of my family to be born in the U.S. and will be the first person from my family to graduate college. I bring this up because I felt like college was a big obstacle that I would not be able to overcome. I found out that I was not alone in my trials and fears. I can easily say that if I did not have my community to help me at Olivet, that I would not have graduated!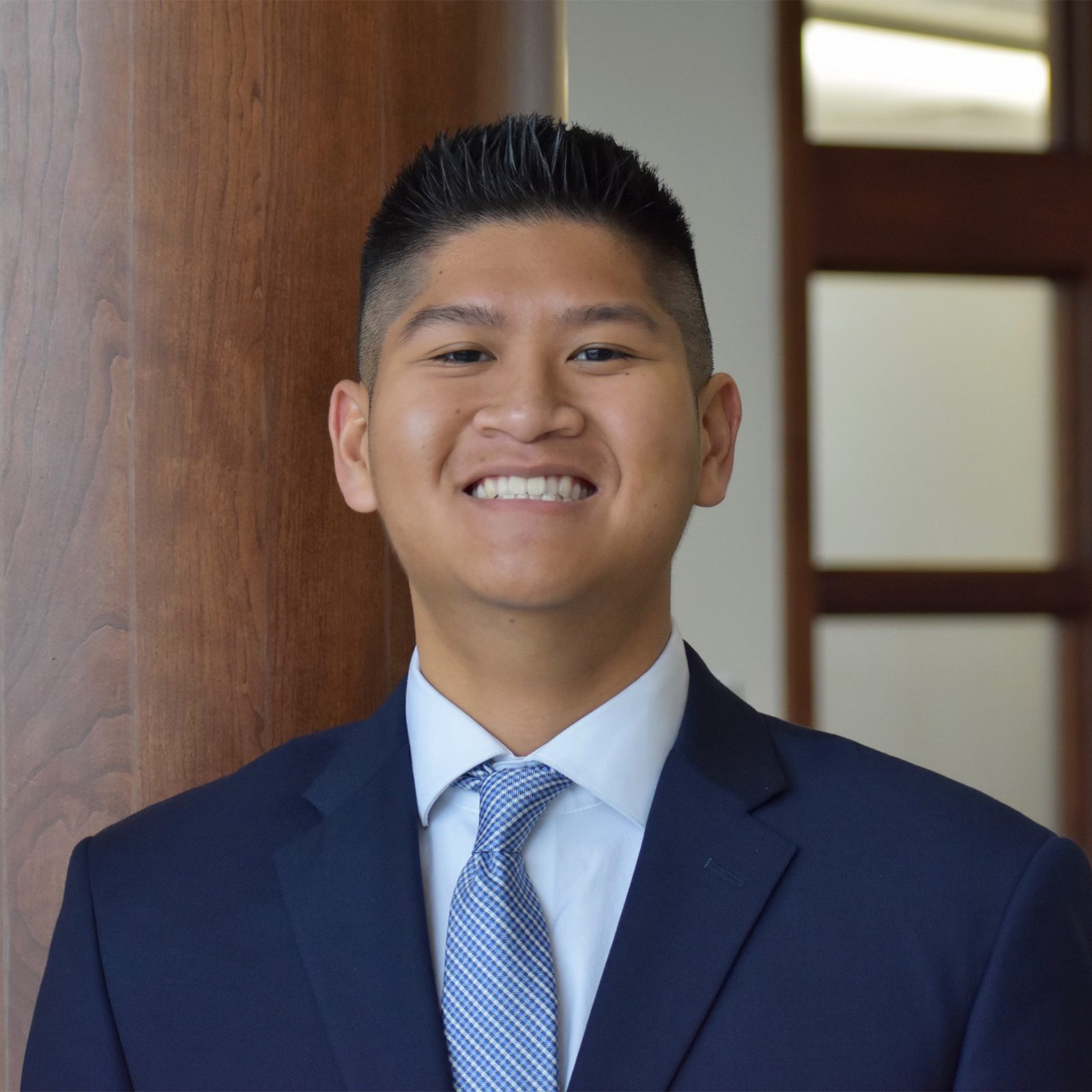 The lessons will continue with me after I graduate as I pursue my career with Rockwell Automation in Milwaukee, Wisconsin. Life after college seems extremely scary right now, but I know that Olivet has equipped me with lessons, emphasizing that God is bigger than anything we are or will be going through.
Margaux Catafort – Silva 
Hometown: Mehun-sur-Yèvre, France
Major: Computer Engineering
Campus Activities: Women's Golf
I loved Olivet's campus and the kindness from the people I met. I knew I wanted to play college golf in the United States, and the head golf coach at Olivet recruited me.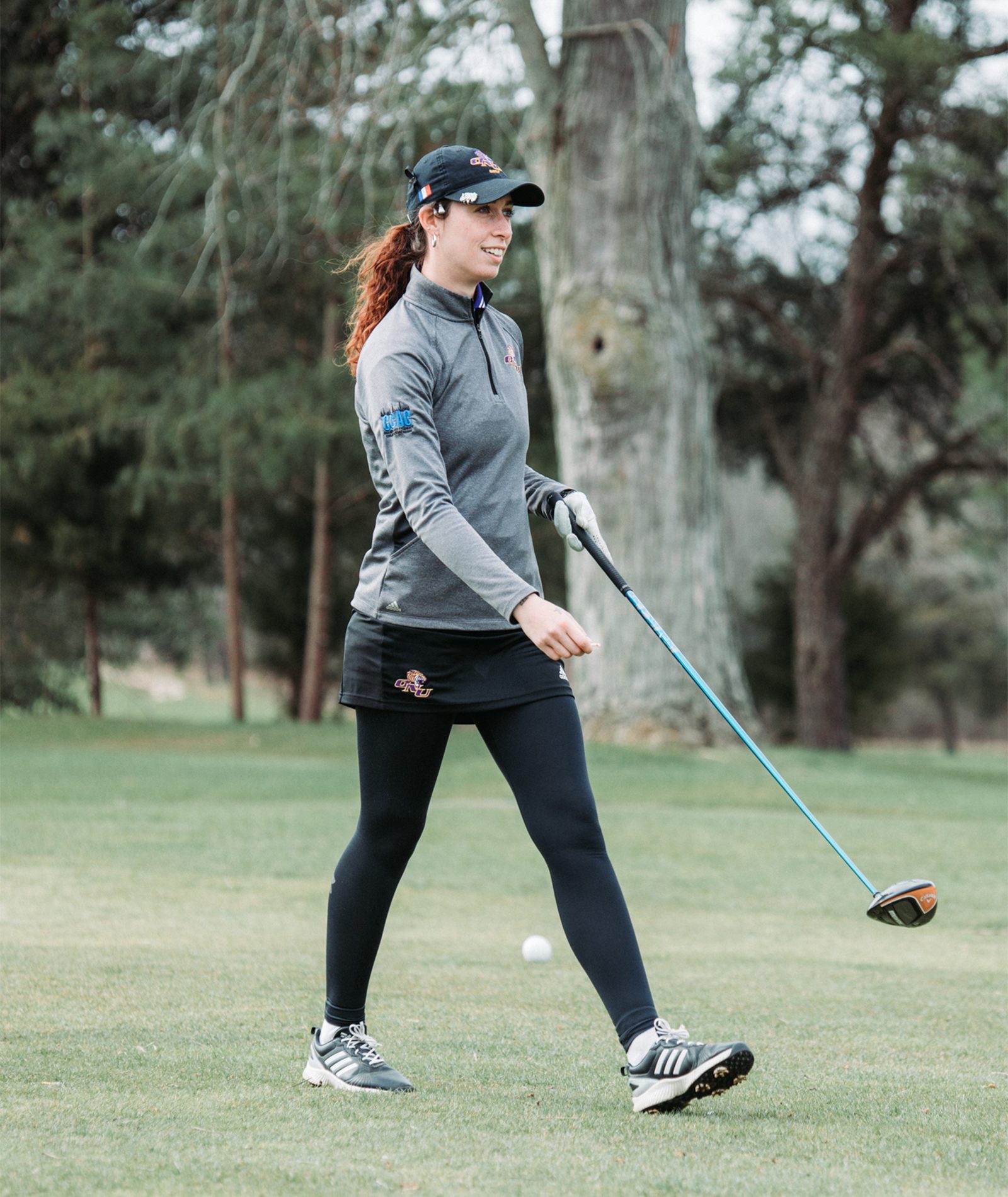 Getting to play for Coach Johnson and spending time with my teammates on the course have been highlights of mine. Also, representing the school at multiple tournaments, especially nationals and making the cut was one of my proudest moments.
As a perfectionist and a hard worker, I pushed my limits to get everything done while always giving my best. Being a student-athlete with an engineering major and a job on the side was very challenging, but I learned to never give up, always give it your best try and don't take anything for granted.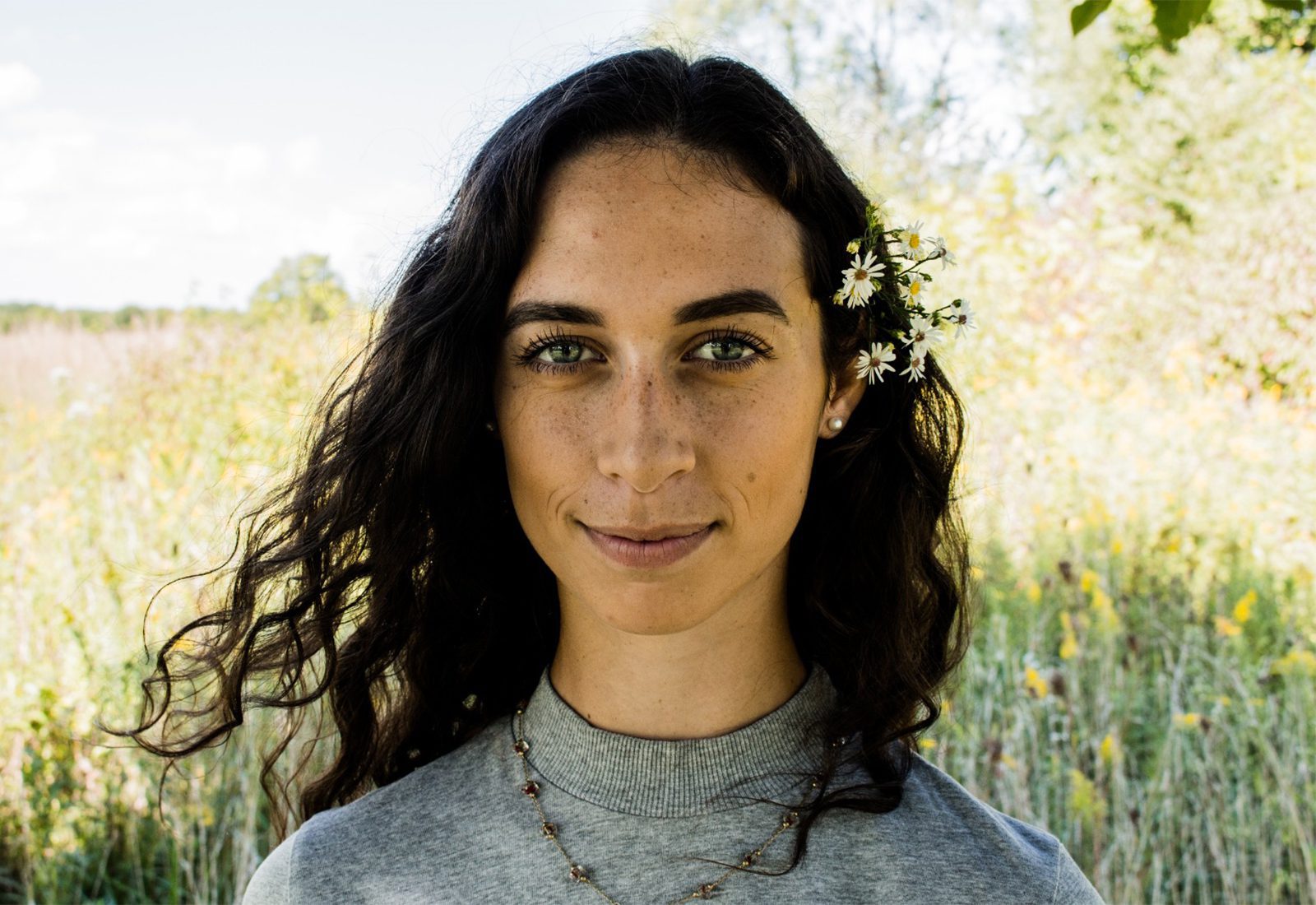 Olivet prepared me to get a higher education because it gave me all the basics to be a good engineer in the future.I am applying to graduate school and I am hoping to get a Master's degree as well as taking advantage of an additional year of athletic eligibility to play golf.
Adam Keller
Hometown: Olathe, Kansas
Major: Pastoral Ministry
Campus Involvement: Green Room Theatre Company, Associated Student Council (ASC), Preaching Ambassadors and Orpheus Choir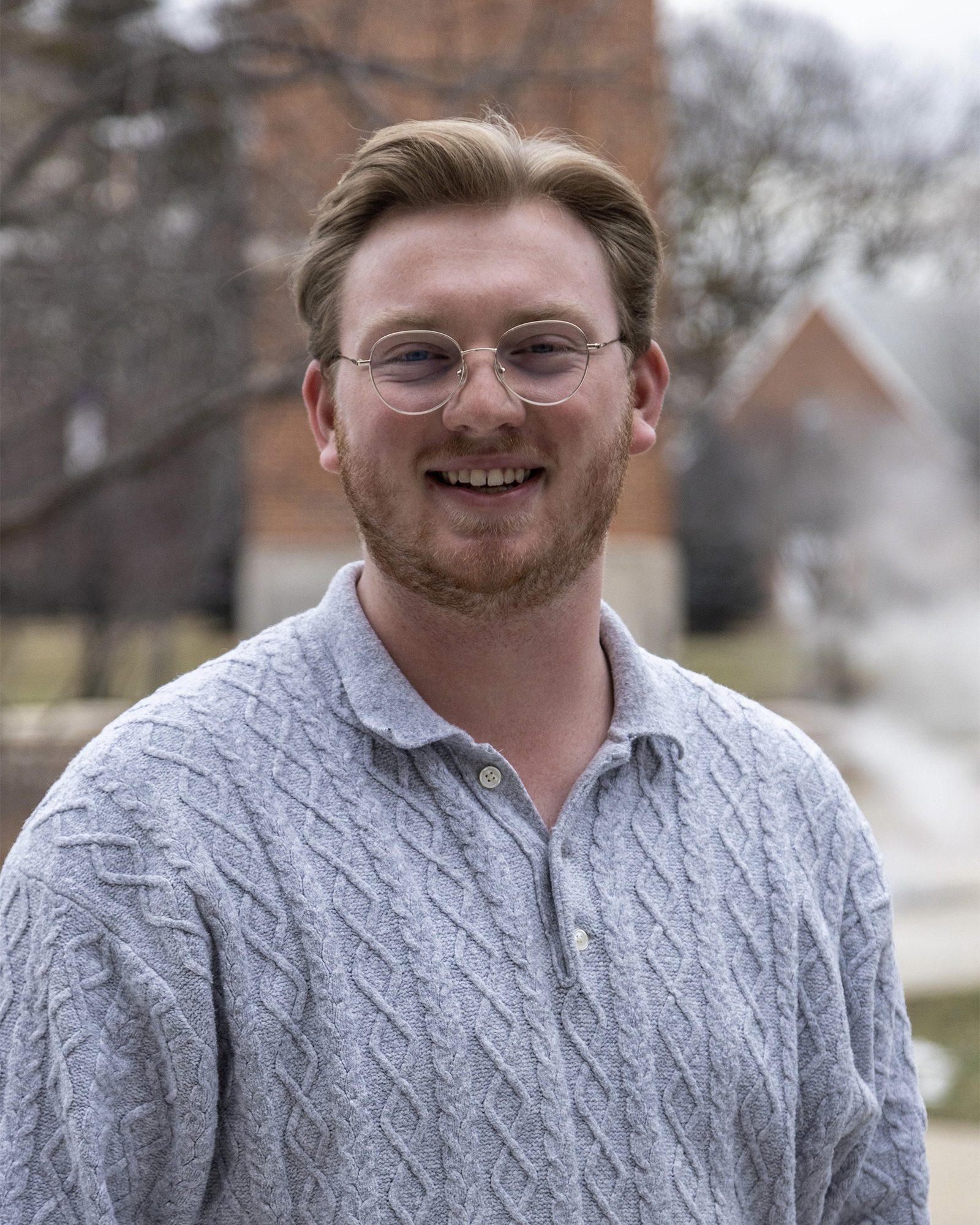 I have never doubted that Olivet is where God wanted me. There have been so many incredible experiences that I have had, but I think the ones that have been the most impactful to me are the opportunities that I have had to share the Gospel on campus with people.
I have been the chaplain of Orpheus Choir for two years. Every Wednesday I get to share what I believe the Lord has for this choir. It has been so much more than just talking. I have grown in my trust and faith in Him because I have seen Him working in such incredible ways. God's goodness, faithfulness, and love for us have been on display to me, and I thank Him every day for that. I have also been able to speak at the Upper Room ministry and see God work in ways that I could never have imagined. 
I have grown in so many ways, including within my relationship with Christ, in training me in theology, and by equipping me for ministry. After graduation, I will be going on staff at Valpo Nazarene Church as a youth pastor. I have made incredible friendships that will last for the rest of my life. I have gained mentors who have helped me grow. I don't know if I will ever truly be able to put into words how much my time at Olivet means to me.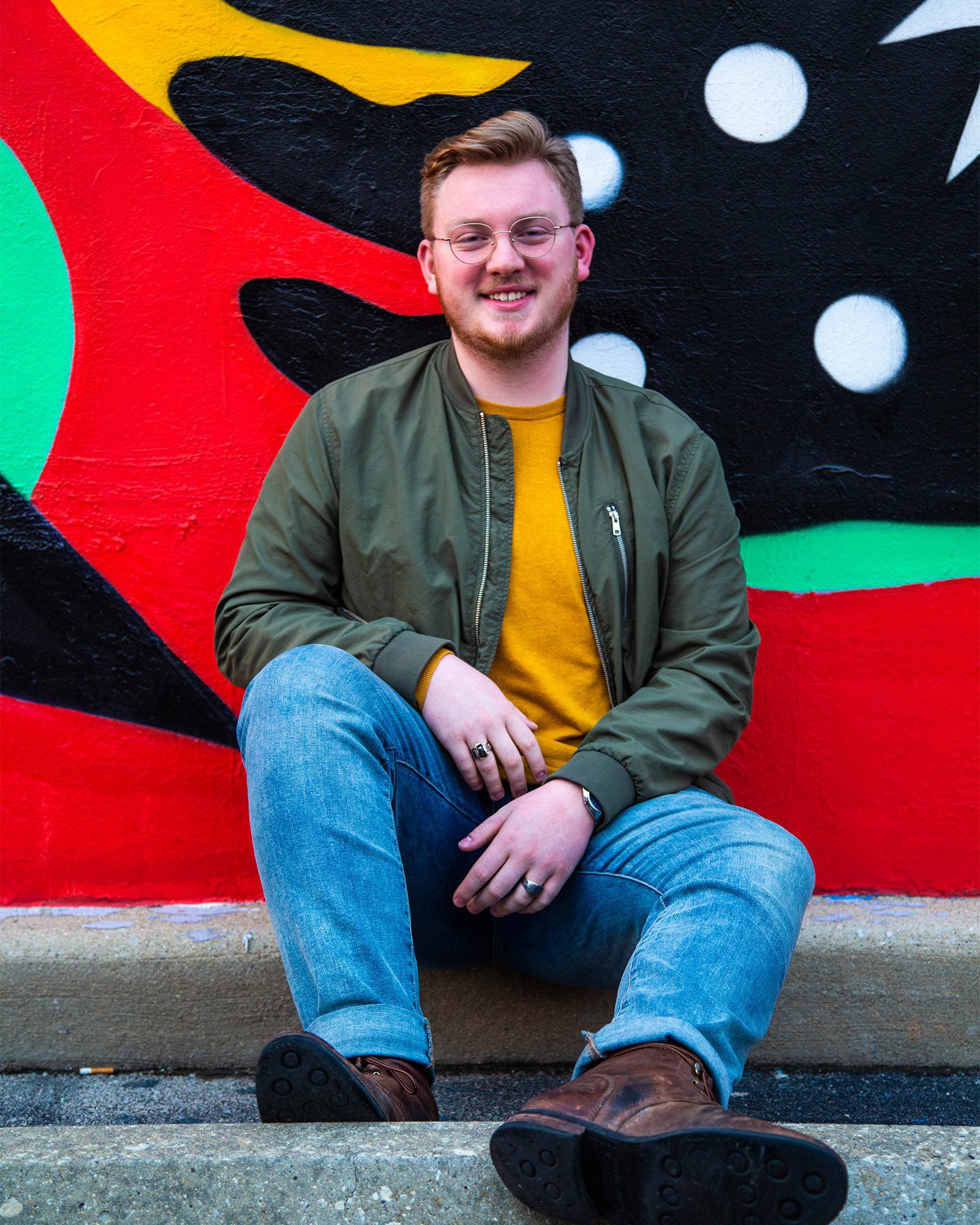 My advice for Olivet students is to seek after the Lord. He is our guide and our help. He is the one who will empower you to do the things that you would never imagine. Take advantage of the moment and enjoy it. Choose to love people. It will never be a waste of your time to love people like Jesus.
Megan Drenth 
Hometown: Crown Point, Indiana
Majors: Accounting & Economics/Finance
Campus Involvement: Associated Student Council (ASC), Honors Program, Orchestra, Accounting Club
When I visited Olivet, I could tell that the community here was different than other schools. With my brother being an alumnus from the Class of 2014, I grew up coming to different Olivet events and concerts. After seeing how much he enjoyed his Olivet experience, I wanted to be part of the Olivet legacy too.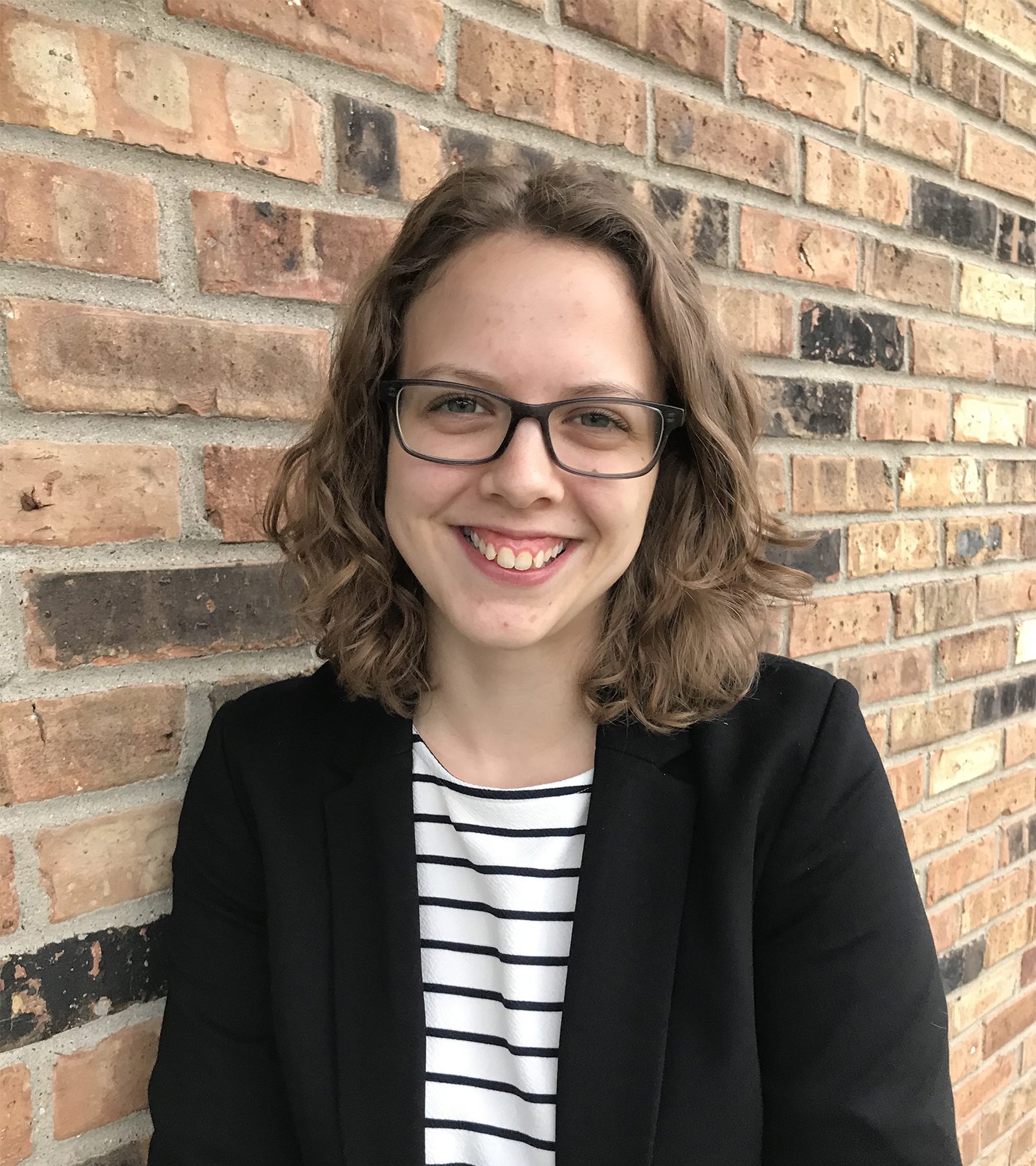 The professors genuinely care about their students and want them to succeed in all facets of life, not just academics. I knew that Olivet would provide me with great opportunities to grow and learn in both academics and faith.
In the process of working on my honors project, I not only learned how much time and effort goes into research, but how research is so crucial to academics and expanding what we know. I spent countless hours on my research with the support and encouragement of friends, family, and my project mentor, Prof. [Doug] Nielsen.
I've loved having the opportunity to serve as an Executive Officer of Finance for ASC because I've been able to be part of something bigger on campus. I've enjoyed getting to work with the other student council members to create different pockets of community for students, whether that be through clubs or all-school events. I'm so grateful that ASC has allowed me to use my financial skills for a ministry purpose of connecting students together and improving our campus.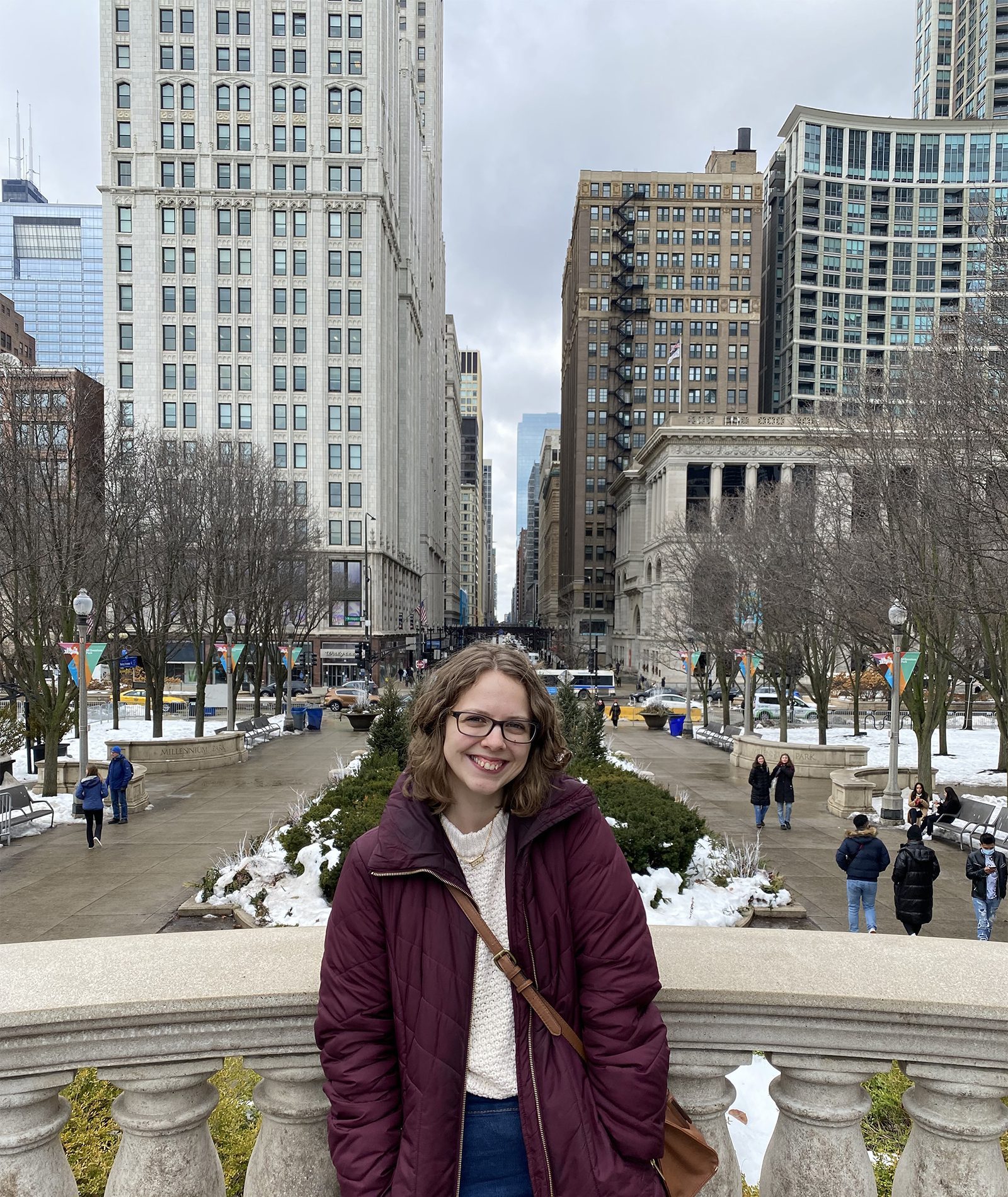 I have loved getting to connect with underclassmen and share all that I've learned, whether it be about which classes to take, how to navigate life's changes, or how to prepare for your career. The upperclassmen friends I made as a freshman are still some of my closest friends and have been great sources of advice and encouragement since!
After graduation, I'll be an Audit Staff Accountant with Miller Cooper & Co in Deerfield, Illinois. I'm excited for all of the different exposure and experiences with businesses I'll get in auditing!
Alex Gross 
Hometown: Hope, Indiana
Major: Sport Management
Campus Activities: Basketball
I chose Olivet because I wanted to get a Christian education while also being able to continue to play basketball. My Olivet experience has been filled with victorious moments. Some of my favorite moments include winning basketball games in McHie Arena. I learned to keep chipping away at the goal. There will be lots of hard times but the ultimate goal is so worth it.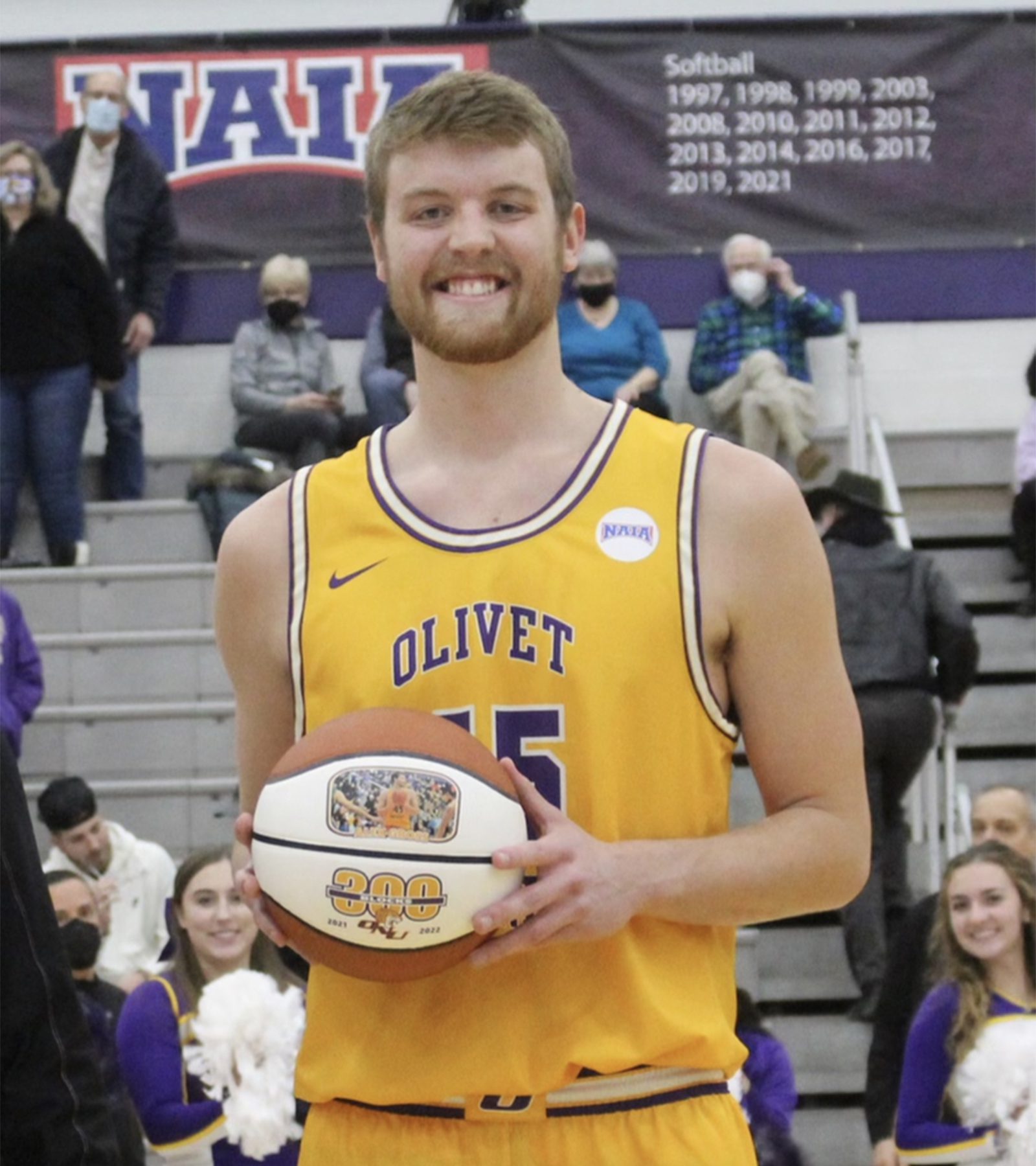 Olivet gave me a lot of great experiences to help me mature and grow as a person and a young Christian leader in today's world. With these experiences, I am eager to get my master's degree while playing basketball at a D1 university, and later continue to play professional basketball.
Jillienne Roe
Hometown: Dixon, Indiana
Major: Public Relations and Strategic Communications
Campus Activities: Public Relations Student Society of America (PRSSA), Glimmer Glass (Olivet Gazette), Inspired Strategies Agency (ISA), Onboarding Advocacy Retention (OAR) Mentor, Pilates and Line Dancing Instructor at the Rec, student employee
I ultimately chose Olivet because I felt the Lord calling me to the university. Olivet is the only school I visited and applied to because I was confident this is where God wanted me to be. Being the first to "leave the nest" and the oldest of five children (all girls) my parents encouraged me to explore other options, but I was sold on Olivet.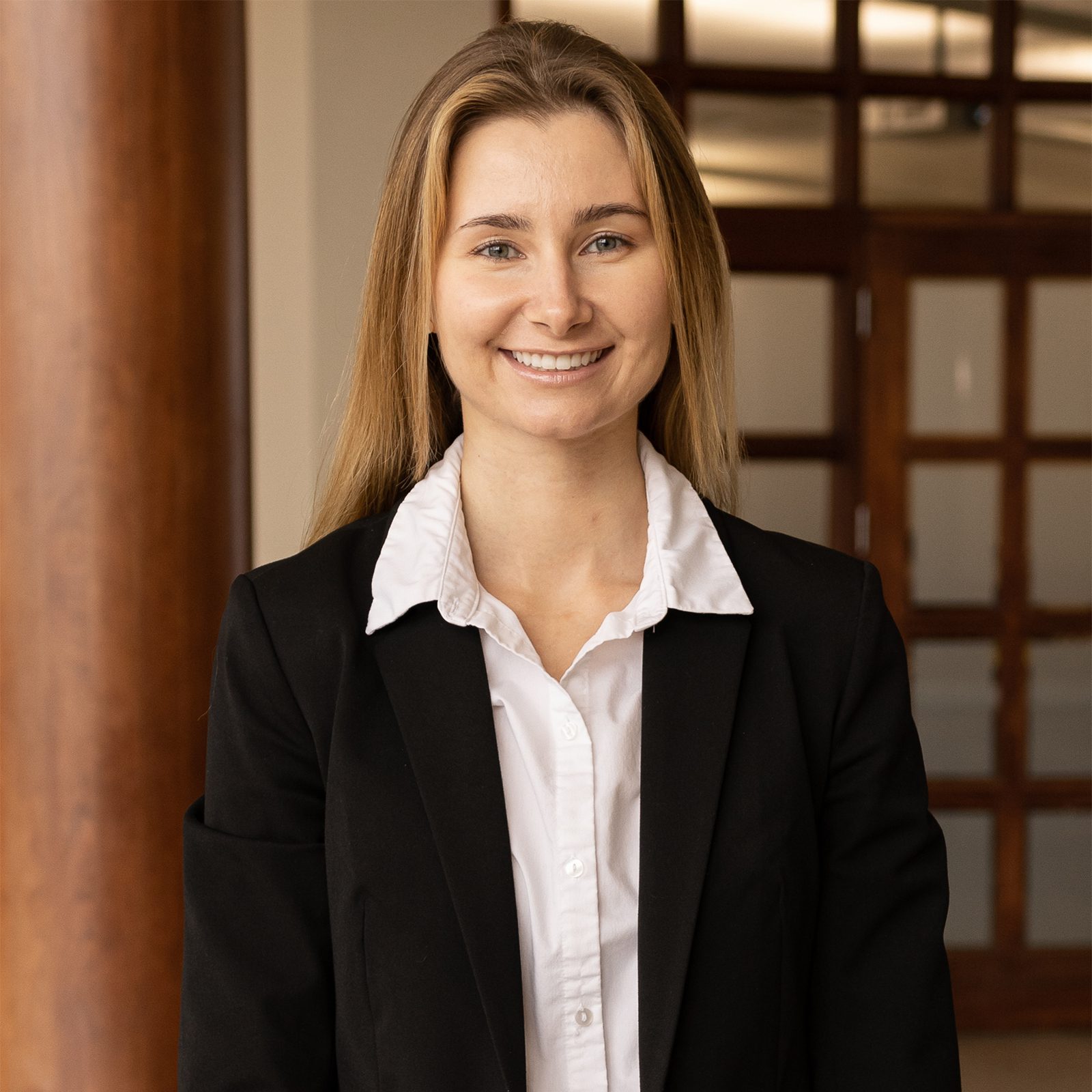 Highlights of my time at Olivet are many and hopefully a few are still in the making before I graduate. At Olivet I had my first boyfriend, was inspired by chapel speakers, shared laughs at 1:00 a.m. in the Fishbowl studying for tests, socialized at events and made lasting friendships. My favorite memories stem from spending time and simply sharing life with people. I learned how to use my degree to shape the Kingdom of God. 
Olivet equipped me by providing an environment to grow spiritually, emotionally, physically and intellectually during a crucial season in my life. College takes grit. Perseverance. Endurance. Understand it, accept it and take action. College is fertile ground for meeting new people. College is a time to build connections and lasting friendships. 
I highly encourage underclassmen students to get involved and step outside of their comfort zone. Your peers and professors could be the door to your next job or internship. Have fun, enjoy the little things, be grateful and trust in the Lord with all your heart.
Following graduation I plan to go home and work for my family's businesses under my dad. We've always talked about how we would make a great team duo. On a deeper level, we both see the bigger picture and are grateful for the opportunity to serve others and further the Kingdom of God.
For more information about life at Olivet, contact the Office of Admissions at admissions@olivet.edu or 800-648-1463.
Published 5/3/2022
MC