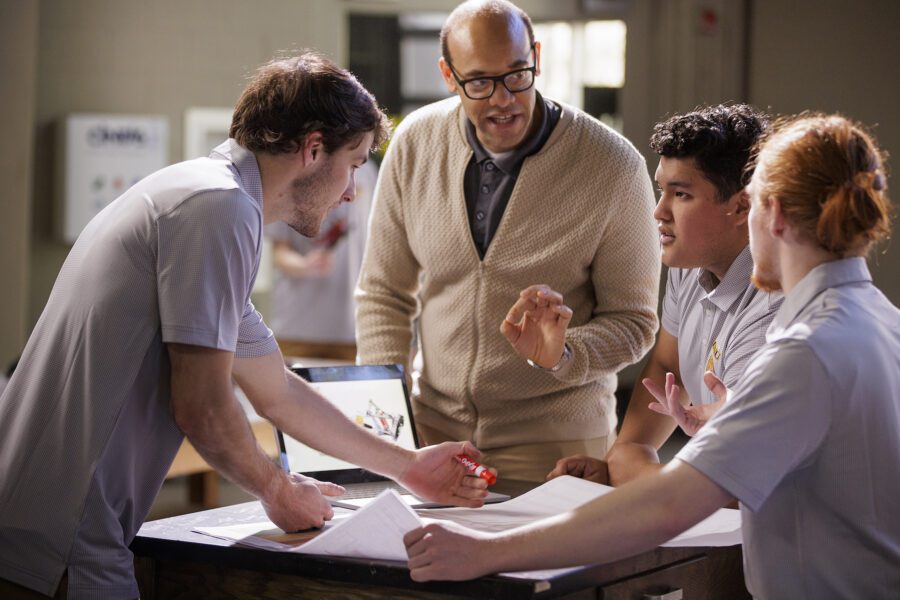 So you're still exploring what to do with your life. You're not alone. Each year about 17% of students entering college haven't decided on a major. Also, nearly 50% of all college students change their major (at least once), so why worry? At Olivet higher education is focused on the liberal arts — where you get to explore all areas of knowledge and understanding: literature, science, religion, mathematics, health and the arts.
The Center for Academic Excellence strives to create a culture and a climate that encourage students to explore all their educational and academic interests and assists students in identifying their specific career or calling. Not every student has a simple answer when asked the unavoidable question "What's your major?" Welcome to the perfect place to explore all the possibilities that question presents.
PathwayU
Get free access to four assessments that help you learn more about your values, workplace preferences, interests and personality.
Catalog
Consult Olivet's online course catalog for a list of available majors and requirements for each.
Imagine the Future
Review Olivet's 140 areas of study. List careers you might want to pursue. Consider the majors that will help you get there.
CliftonStrengths
This assessment helps you discover the one true you. Find out more about what you naturally do best. Use the results to live your best life.
JumpStart Course
This course is a series of modules designed to be started before classes begin and continued through the first few weeks of the semester. The modules cover many of the resources and tools needed to thrive at Olivet.
JumpStart Conference
This two-day conference brings new students together before the beginning of classes to introduce you to college life and "jump-start" your Olivet experience. The conference begins on Sunday night with a worship service and continues on Monday morning.
JumpStart Mentors
Sophomore, junior and senior students will serve
as mentors for you as you arrive on campus. The mentors will help you move in, attend the JumpStart Conference with you and your freshman or transfer group, and support you throughout your first semester at Olivet.
Career Coaching
Meet with a career coach or faculty advisor to work through the rewarding process of choosing your major.
Introductory Courses
Take the first course in one or two areas that interest you. Sample before committing.
Shadowing Experiences
Learn more about the careers that interest you. Reach out to professionals in those fields. Arrange to interview them or shadow them on the job.
Prayer
Ask God to direct you in your decisions. Then, listen for His answers.
ASK THESE QUESTIONS:
What is most important to me in a career?
In which areas do I naturally excel?
What do I most enjoy doing?
Which majors fit best with my personality?
What do I most think about regarding my future?
For which issue or cause am I most passionate?
What is God's dream for me?
THEN, FIND THE ANSWERS HERE:
Academic Support
Peer educators help students working toward mastery of course content or looking to build academic skills. Tailoring each session to the needs of the learner helps to create purposeful and intentional pathways toward academic achievement. Students develop greater understanding, improve critical thinking skills and learn the value of independent scholarship, empowering them to persist in their studies.
Career Development
Students explore careers and employment opportunities using a variety of resources. Assistance with résumés, cover letters, the job search process and interviewing skills sets students apart in the professional world. Job fairs give potential employers opportunities to meet students. The Handshake platform connects employers with job seekers and job seekers with employment.
Counseling Services
When stresses build, professional counselors are available to help students grow and succeed. Students' well-being is the top priority at Olivet.
Health and Wellness Services
Being healthy physically benefits students as they pursue their education and prepare for their future careers. Students have access to personalized, quality health care and counseling services.
From Olivet The Magazine, The Parent Guide – Summer 2023. Read the full issue HERE.