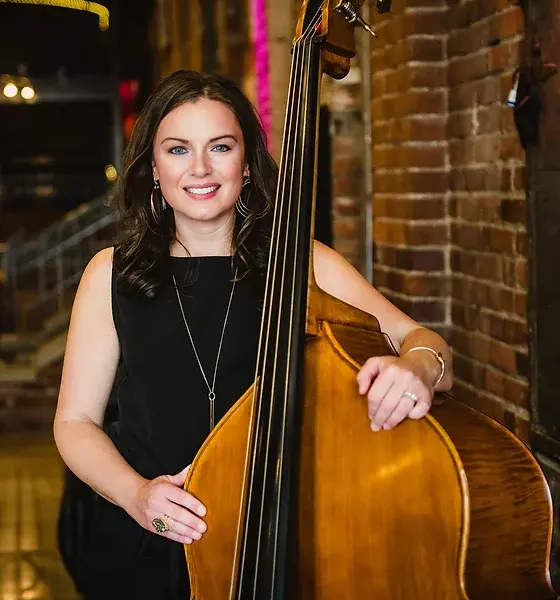 Once again, the proud ONU alumna is recognized among the top music educators in the nation.
Bethany Robinson '04, band leader from Noblesville, Indiana, has been announced as semifinalist for the 2024 Music Educator Award along with 25 other music teachers from 25 cities across 17 states, presented by the Recording Academy and Grammy Museum. One ultimate recipient will be honored during the 2024 Grammy Awards.
This marks Robinson's third nomination for this prestigious award.
Olivet caught up with her last year. Click here to watch her Inspirational story.
---
From Grammy.com:
Twenty-five music teachers have today been announced as semifinalists for the Music Educator Award, an annual award, presented by the Recording Academy and GRAMMY Museum, that supports and celebrates music education and music educators across the U.S. The 25 semifinalists, who hail from 25 cities across 17 states, were selected from a pool of more than 2,000 initial nominations from across all 50 U.S. states. Finalists will be announced in December.
Presented by the Recording Academy and GRAMMY Museum, the Music Educator Award recognizes current educators who have made a significant and lasting contribution to the music education field and demonstrate a commitment to the broader cause of maintaining music education in the schools. The Award is open to current U.S. music teachers.
Each year, the recipient of the Music Educator Award, selected from 10 finalists, receives a $10,000 honorarium and matching grant for their school's music program. The nine additional finalists receive a $1,000 honorarium and matching grants. The remaining 15 semifinalists, among the group announced today, will receive a $500 honorarium with matching school grants.
The Music Educator Award program, including honorariums, is made possible by the generosity and support of the Chuck Lorre Family Foundation. In addition, the American Choral Directors Association, National Association for Music Education, NAMM Foundation, and National Education Association support this program through outreach to their constituencies.