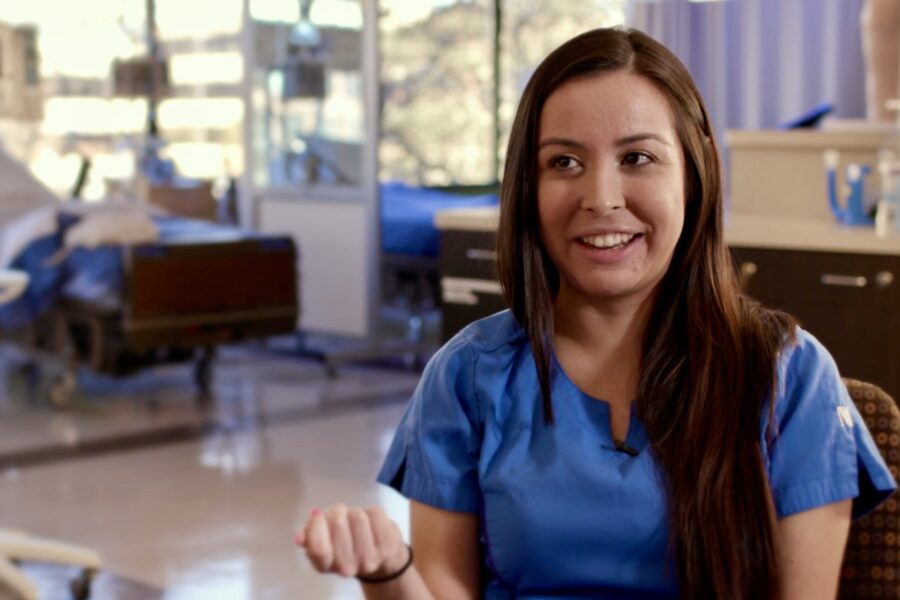 Genesis Garcia '18, an alumna of Olivet Nazarene University's School of Nursing, was recently awarded the Daisy Award from the Daisy Foundation, a 501(c)3 not-for-profit organization which recognizes nursing excellence. Genesis overcame great odds to graduate from Olivet as a first-generation college student and continued to find similar levels of success as a nurse in the Chicagoland area.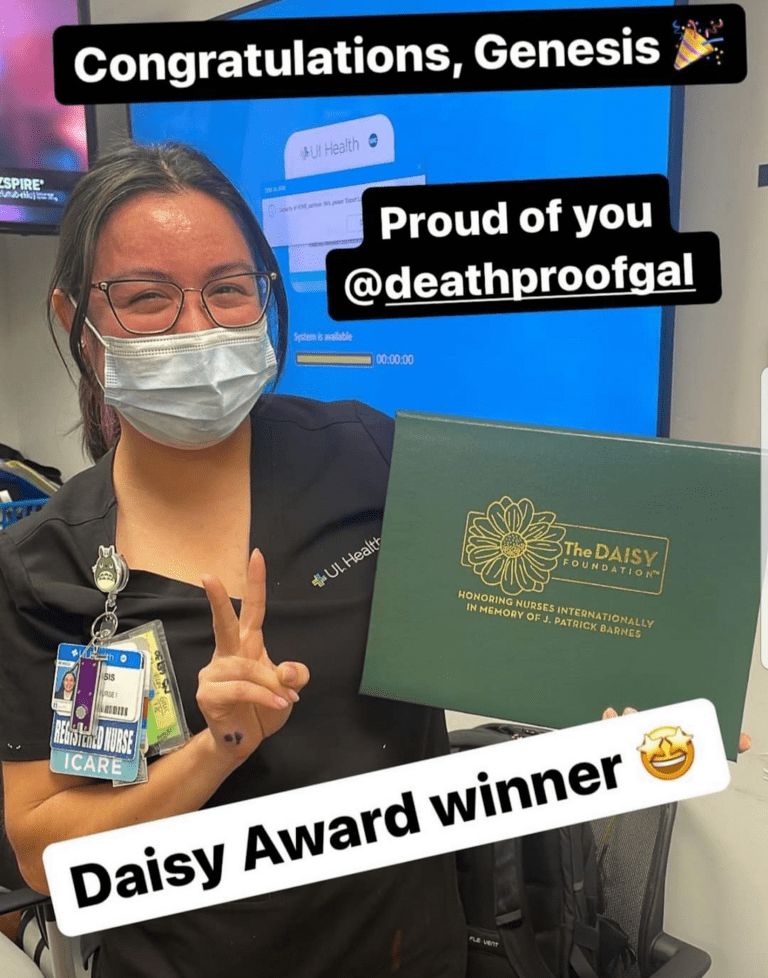 Hear Genesis tell her story here.
The Daisy Foundation was established in memory of J. Patrick Barnes and has honored the efforts of nursing professionals since 2001. Every licensed, registered nurse, nursing faculty or nursing student is eligible to be nominated for an individual or team Daisy Award for their impactful contributions to the lives of a patient, family member or colleague.
Honorees receive a certificate as well as a Healer's Touch sculpture, an Honoree pin and a congratulations banner to hang in the unit. Genesis joins thousands of dedicated nursing professionals who have exhibited extraordinary care to their patients.
Olivet shared Genesis story in a 2018 article for Olivet The Magazine. Read that article here.
To learn more about the School of Nursing at Olivet, contact the Office of Admissions at admissions@olivet.edu or 800-648-1463.